Reduce, Reuse, Recycle, wReck. With the Pokmon environment getting worse and worse these days, severe weather changes brought on by Politoed and Ninteales, we need a team to conquer the environmental problems in the OU battling community. An ecofriendly team. A team that is determined in their pursuit of all that is environmentally helpful.
Enter the Green Team.

Remember, to save the environment from rain and sun, bring forth sandstorm. Now, without further ado:
1UP (Breloom) @ Toxic Orb
Ability: Poison Heal
EVs: 12 HP / 244 Atk / 252 Spd
Nature: Adamant (+Atk, -SAtk)
- Substitute
- Focus Punch
- Stone Edge
- Spore
"WUT NO TECHNILOOM LOL N00B" -Everyone
Well, everyone running Techniloom actually runs in this guy's favor. Everyone sees a Breloom and goes running for the hills, switching to their Spore sacrifice immediately. Well, this Breloom throws up a Substitute, and then prepares to clean the environment of everything on the opposing team. Focus Punch kills anything weak to it, severely dents all neutrals save Skarm and Forry, and does a fair amount to resists too. Stone Edge is mostly filler, as I'm usually spamming Focus Punch: If I'm not behind a sub or if there's a Flying type like Mence or Tornadus-T SEdge is a nice present for them. One of the things I like about SubPunch is he doesn't get raped by status like Techniloom and lasts a lot longer: He takes Scald like a boss, laughs at your paralysis attempts and will gladly eat your Toxic for lunch.
Standard EV's and nature, 12 HP to get an extra HP for Poison Heal.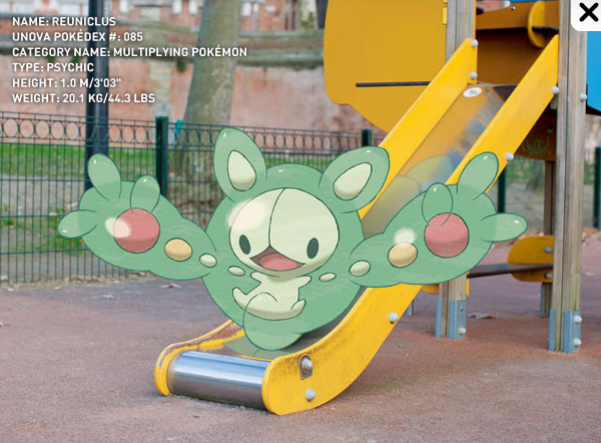 Jelly Belly (Reuniclus) @ Life Orb
Ability: Magic Guard
IVs: 0 Spd
EVs: 192 HP / 64 Def / 252 SAtk
Nature: Quiet (+SAtk, -Spd)
- Trick Room
- Psyshock
- Focus Blast
- Shadow Ball
... To anyone who I battle on Showdown: PLEASE STOP TRYING TO BURN OR TOXIC REUNICLUS. IT DOESN'T WORK. (This happens way too often, and while it makes cleaning up the environment easier for Reuniclus it always is followed up by "wut it isn't taking toxic damage u hackur" and pity from me.)
With that out of the way, here find your standard Reuniclus: Bulky, strong, slow as, for lack of a better word, fuck. Solution: Trick Room, turn speed bracket on it's ass, wreck that Scarfed Terrakion or that boosting Dragonite, all with 125 base SAtk and no Life Orb recoil. Reuniclus is in a sense my go to lead, as he matches up decently well against most common leads: Against Politoed and Ninetales, he just TR's and starts trolling, against Deoxys-D he attacks straightaway since they'll probably taunt and 2HKO's with Shadow Ball, and against Ninjask he fucks your BP chain and makes Ninjask basically useless. He's decently good against Choice Scarf Genesect too: Genesect gets an Attack boost and immediately U-Turns on me and does ~85%, which is a lot but allows me to get in a Trick Room and hit whatever comes in pretty hard. (I tried putting more EVs into Defense to give Scarf Gene a SAtk boost, but then they just stay in and Bug Buzz and make Reuniclus sad. And dead.) This guy's basic function is to disrupt the other team: I've got a pretty slow team overall, and this guy messes up other teams that rely on their speed to hit first and breaks their fragile sweepers.
I'm running Psyshock over Psychic to own the blobs if I need to and to give Reuniclus a mixed attacking feel. Psyshock lets him OHKO Tentacruel and Terrakion in sandstorm, which are both pretty cool to have.
Dickpinchx2 (Scizor) @ Life Orb
Ability: Technician
EVs: 4 HP / 252 Atk / 252 Spd
Nature: Adamant (+Atk, -SAtk)
- Swords Dance
- Bullet Punch
- Superpower
- Bug Bite
Prepare your male genitals, for in addition to saving the environment Scizor is here to confiscate your family jewels. Don't linger on that image for too long.
Utility, utility, utility. This guy does it all. Rampaging sweeper? Bullet Punch to the face, dead. Unbreakable wall? Swords Dance, Bullet Punch, dead. Kyurem-B Outrage spamming? Bullet Punch, Bullet Punch, dead. I think you all know how Scizor works by now. I run Swords Dance because CB has always been underwhelming: It just seems to lead to tortuous predictions or not quite having enough power to function. This Scizor can SD on a switch or take a hit if they stay in and then have 2x Attack plus a Life Orb boost. This guy usually dies pretty quickly, but before he does he usually takes one or two guys with him. All for a safer environment.
The Speed EV's are to outrun Magnezone and Superpower it's ass until it's a refrigerator magnet, and to outspeed other Scizor or bulky Breloom or something.
Horny (Mamoswine) @ Choice Band
Ability: Thick Fat
EVs: 88 HP / 252 Atk / 168 Spd
Nature: Jolly (+Spd, -SAtk)
- Ice Shard
- Icicle Crash
- Earthquake
- Stone Edge
Mamoswine patrols the environment, searching for the poisonous mushroom that infests the land and threatens the mission of the Green Team. Mamoswine must eradicate the evil mushroom from the land.
Lemme get this straight: I love Breloom. Breloom is my favorite Pokemon ever. However, I loved him a lot more without Technician: with such an offensive but slow team, he tends to bone my team with a SD and Mach Punch. Mamoswine exists to get rid of Techloom: once the mushroom has polluted the environment Mamoswine must eradicate him. Mamoswine outspeeds any Breloom with a Jolly nature and gets in an Ice Shard before the Mach Punch comes, and OHKO's it. He also serves the purpose of checking any dragon that's on the loose: if there's a Mence or Chomp or Nite Outraging, an Ice Shard rolls on their asses. He's also nice to bring in to clean up any riffraff that happens to be hanging around with Icicle Crash or Earthquake, and he gets the job done very nicely. I find myself not using Stone Edge too much, but I don't know if there's anything to replace it with.
EVs are for 263 Speed (Jolly Loom is 262).
And yes, I know they're tusks and not horns.
HokeyPokey (Tyranitar) @ Leftovers
Ability: Sand Stream
EVs: 4 HP / 252 Atk / 252 Spd
Nature: Jolly (+Spd, -SAtk)
- Dragon Dance
- Earthquake
- Crunch
- Stone Edge
To cleanse the land of dangerous droughts and floods, Tyranitar enters the field to put a stop to these overpowering weathers; the environment breaths a sigh of relief as the water or lack thereof is quickly replaced by miles upon miles of buffeting sand. (Okay, maybe Tyranitar isn't so environmentally friendly after all.)
The entire purpose of TTar is to neutralize opposing weather. I get annoyed by 100% accurate Hurricane from Tornadus-T or Dnite, and Venusaur Growth sweeping my team, so TTar is there to regulate on some bitches. Most of my team is pretty indifferent to Sandstorm: Breloom heals it back and more with Toxic Orb, Reuniclus doesn't care, Mamo and Scizor are immune, and Keldeo has Leftovers to even it out.
DD TTar is a pretty big surprise for basically anyone, as no one runs it anymore. It's kind of a shame, because with frickin ridiculous Attack and almost acceptable speed he's easily capable of causing the opponent pain after one DD. Switching him in on a Lati@s or any special attacker without a fighting move almost always causes a switch: DD on the switch, and start taking bootyholes. If someone switches their Ninetales back in, Stone Edge/Earthquake causes them to be very sad. And dead. Politoed is harder to deal with as they're usually more bulky, but if they're at close to full health I'll probably switch to Keldeo or Breloom, and if they're somewhat injured one Stone Edge or Crunch does the trick.
Max Speed EVs so that Jolly +1 TTar outspeeds non-Scarfed Pokes up to Timid Starmie.
Bronyta (Keldeo) @ Leftovers
Ability: Justified
EVs: 252 SAtk / 4 SpD / 252 Spd
Nature: Timid (+Spd, -Atk)
- Calm Mind
- Surf
- Secret Sword
- Hidden Power Ghost
Keldeo's fashion sense is unfortunately a bit lacking: His green outfit is just a little too blue. And yes, it's still green; just roll with it. Even so, Keldeo serves to wash away the last pollutants of the earth with his Surf and keep the environment safe.
Keldeo is frickin awesome, let me just say that. Definitely needs more usage. Works great against sun with TTar's help, works great in rain, and is good against sandstorm teams. He's pretty easy to just throw in wherever there's a weather team: just CM up while they switch or hit you for crap damage, and then proceed to wreck. I've tried using Hydro Pump on him, but he seems to like firing at that middle part of the screen whenever I do that, so I've put Surf back on. I miss the power a bit, but it's nice to have that reliability when I'm taking out something that's at low health. The one problem I have with Keldeo is he's just too susceptible to status: he can't set up with a burn or toxic, and eventually just has to fire off one or two surfs and then fodder himself or switch out. I've tried running Lum on him, but he just dies too quickly with sandstorm up when I do that.
Pretty standard EVs, Timid to speed tie with Terrakion and Ape and outspeed other shit. Whoo. This is my only decently fast guy without setup, so he's useful when I really need to outspeed things.
Things My Team Doesn't Like
-
Genesect.
Fuck him. Scarf is relatively easy to play around, but RP Genesect just maws through my team. I hope to god he gets banned, but if he isn't I'm going to need a hard counter to his ass.
-
Entry hazards
. These aren't as much of a problem, because if someone's busy setting up entry hazards on any member of this team they're either getting pummeled or getting set up on themselves. However, if my team starts getting shuffled, I generally start having a sad day. I've tried running Starmie instead of Keldeo for spinning, but not only does he not care about the environment and have a green sprite but I've always found him a little short on power.
-
Breloom.
I love my mushroom pal, but Techniloom makes my life difficult and if Mamoswine is gone or if I misplay and he gets Spored, life becomes sad. Since my team is so slow, he usually gets something Spored, and that's always pretty sad.
That's all I can think of off the top of my head at 1:40 in the morning- comments, suggestions, tips, Luvdiscs, and money are all happily accepted!
Thanks for reading, and remember to go green!