News Page
Posted on Apr 07, 2013 08:30PM
The latest issue of Smogon's web-zine, The Smog #26, has been released!
As always, the team is trying interesting and fresh things, with the introduction of the new Spotlight articles, as well as some fresh articles like kd24's ADV Player Bio: reyscarface, a competitively-focused interview-style article with one of Smogon's most successful modern ADV players. However, regular readers will still be excited to see familiar series continued and revisited—for example, kokoloko's Underused 201: Battling is an indepth exploration of battling strategy that even non-UU players should find informative, and cookie has written another installment of How Moves Work. Meanwhile, Ubers fans will be delighted by shrang's Enlightenment: A Guide to Working Out Arceus Formes from Team Preview, and those with a mind for speculation will find Crystal_'s GSC and ADV Underdogs that Would Have Hit Big in RBY fascinating. Finally, Layell has the masterminds behind the hilarious and incredibly ambitious Pokemon Showdown April Fools Day prank covered in The Many Styles of the April Fools' Sprites.
Of course, there's still plenty of entertainment, strategy, metagame, and community content left for you to discover, so enjoy! As always, please do drop by the forums and let us know what you think in our release thread! ~jumpluff
Posted on Apr 01, 2013 02:42PM
It's been a busy couple months in C&C, and that's no April Fools' joke. While Pokemon XY is drawing ever closer, there's still a lot to do for the remainder of BW. These are the analyses and articles that have been added to the site in the months of February and March. Thanks to all of our contributors! If you're interested in writing for the site or are interested in editing its current content, head on over to the C&C forum and see what you can do to help.
Uber
OU
UU
RU
NU
LC
Past Generations
Articles
Letters
Misc
If you find an error anywhere onsite, grammatical or content-wise, then please post it in the objective or subjective small changes thread. Hope to see you around! ~Oglemi and DittoCrow
Posted on Mar 09, 2013 06:53PM
Have you ever wanted to get more involved in Smogon's community? Well, we want you to join us! Today, we're proud to introduce the Smogon Mentorship Program to the public. We are a group of Smogon veterans who are dedicated to helping outsiders understand how our community functions. We want to answer all of your questions about competitive Pokémon, posting intelligently, and getting socially involved with the thousands of Pokémon lovers on Smogon. If you're browsing our forums, any user with a blue "Mentor" tag in their postbit would be thrilled to answer any questions you may have. While you're there, drop by our Introduce Yourself! thread to teach us a little about yourself.
Want to learn more? Check out the Smogon Mentorship sub-site to read our philosophy statement, browse through the list of Smogon Mentors, and learn about each of the individual communities here at Smogon. Hope to chat with you soon! ~Birkal
Posted on Mar 08, 2013 01:04PM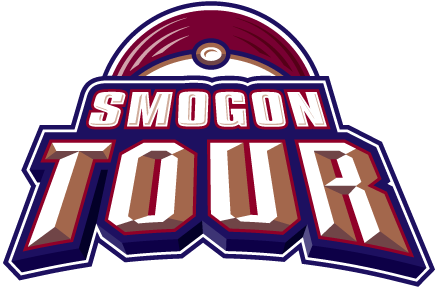 The time for one of Smogon's most challenging tournaments has arrived! The fifteenth season of the Smogon Tour begins on Friday, March 15th and will last for 9 weeks. The Smogon Tour tests your OU skills across the 3rd, 4th, and 5th generation of Pokemon against some of Smogon's best players. Last season, McMeghan rose above the rest to be crowned Smogon Tour champion. Do you have what it takes to follow in his footsteps? If you think you do and want to be part of the excitement, make sure to check the Smogon Tour schedule to see when the tours will be happening, and the Smogon Tour forum for sign-ups! ~Bloo
Posted on Mar 04, 2013 07:40PM
The latest issue of Smogon's web-zine, The Smog #25, has been released!
As mentioned in the Note from the Editor, The Smog has never been operating under a greater or more efficient system, and the results of our labor are reflected with each release. This time around, our latest issue comes exactly one month after our previous one, making it the fastest consecutive release in the three-years history of The Smog. More important, as we become prompter with our public releases, we continue to work hard to maintain a variety of topics filling in our pool of articles to ensure we are always bringing content that appeals all types of audience. If you like what you read, then by all means head over to our forum thread to give us some feedback and a Luvdisc!
If you aren't familiar with our previous issues, you can always check them out in The Smog section of the website to get your fill. If you're considering joining The Smog production staff as a writer, an artist, or a coder, look into The Smog sub-forum for more information. Don't hesitate to send the Staff private messages if you have questions; we won't bite! ~Setsuna
Posted on Feb 27, 2013 05:46PM
With a 59.34% pro-ban majority, Deoxys-D, the last of Deoxys's formes allowed in the OU tier, has been banned to Ubers. The discussion on the freshly ended suspect test can be found in the OU Suspect Testing Round 10 thread. Our best battlers on Pokemon Showdown! earned the right to participate in the vote on whether Deoxys-D should stay in Overused or not. The actual voting phase was conducted in Policy Review; the votes can be read here. Thanks to everyone who took part into the test. Check out our Overused discussion forum to chat about the current metagame and to find out what will be suspect in the upcoming weeks. ~Haunter
Posted on Feb 05, 2013 10:01AM
The latest issue of Smogon's web-zine, The Smog #24, has been released! We're hoping to make this our best year yet, and we're off to a strong start.
Perhaps you'll be able to find something new to check out with the new year's first issue? We've got a well-balanced issue featuring articles on a number of interesting things going on around Smogon, and hopefully some will catch your eye! kokoloko's first installment of Underused 101 features a detailed, well-explained guide to UU teambuilding and threats that should get you off to a good start in the metagame, while some authors have put together a set of articles on the emerging and fast-paced Smogon Doubles metagame designed to get you integrated. On a different note, if you're looking for a truly unique and creative strategic challenge and would like to socialize with other Smogoners, the History of Smogon Pathfinder might be for you! Our recurring and much-loved mainstay Smeargle's Studio Update is here to keep you updated on what our thriving and talented artist community is up to, and just as the fifth BW CAP commences, Deck Knight has written CAP Policy Review: Getting the Bugs Out of Our System to examine the numerous radical policy shifts the project has recently experienced following its fourth iteration.
Generation VI is approaching, and this year will only get more exciting as more news, more users, and more hype start to flood in! We'll be with you all the way, and we appreciate your continued readership. As always, we'd love to help new contributors get involved, so why not stop on by our Article Approvals subforum and apply with your article ideas sooner rather than later? Either way, enjoy! ~jumpluff
Posted on Feb 04, 2013 12:08PM
The Create-A-Pokémon project has just begun making a new Pokémon in the CAP forums!
The local phenomena known as the Create-A-Pokémon Project labors to construct an entirely new Pokémon for competitive battling on our simulator: Pokemon Showdown!. Throughout the next several weeks, we'll have intense discussions, heaps of user-created submissions, and votes from hundreds of Pokemon battlers across the globe. In order to function, CAP requires the talents of many individuals, including artists, writers, and most importantly: competitive battlers. Over the next several weeks, we'll be voting as a community on the typing, stats, ability, movepool, art design, sprites, and name of our very own Pokémon.
This will be our fifth CAP for the fifth generation of competitive battling. As is customary, our Pokémon is being created for Smogon's Overused tier, which includes the new ban on Tornadus-T. This time around, the CAP 5 process is being led by long time CAP veteran jas61292. Thanks to some recent changes in CAP Policy, he will be accompanied by four other CAP leaders to help manage the enormous task of creating a Pokémon. As the sixth generation approaches, we as a CAP community will be working hard to pump out a few more creations before October hits. Remember, CAP is a public project, so why not make an account on our forums and start voting now? It's a choice I'm sure you won't regret!
Visit the CAP sub-site if you are keen on learning more about the project. ~Birkal
Posted on Jan 11, 2013 01:36PM
The Pokémon stream at Apex has ended, but you can still discuss the largest grassroots Pokémon tournament in the United States on the forum thread. ~Firestorm
Posted on Jan 08, 2013 08:00AM
Through Pokemon Direct, Satoru Iwata has officially announced the new generation of Pokemon! I am proud to present to you Pokemon X & Pokemon Y. Both games will be featured on the Nintendo 3DS and be released globally in October 2013. This game appears to have quite a few updates, most notably a switch to 3D Pokemon models and environments. The trailer also showed off the three new starters (Chespin, Fennekin, and Froakie) and the two new box legendaries. You can see the entire trailer for yourself on Youtube.
Currently, we don't know what this will mean in terms of Smogon's tiering process, but you can expect us to keep playing Pokemon Black 2 & White 2 competitively on our official simulator: Pokemon Showdown. Once the new generation is released, we will bravely venture forth into a new era of competitive battling. Until that point, swing on down to the Orange Islands to discuss Pokemon X & Y in this thread, where we will be consolidating all of the pre-release information as it comes.
Welcome, my friends, to Generation VI. ~Birkal
Posted on Jan 01, 2013 05:33PM
The new year is here and that means what may be the largest independently organized Pokemon tournament in North America is just about here as well! Apex 2013 takes place at Rutgers University in New Jersey from January 11th - 13th and Pokemon Black & White 2 will join other games like Super Smash Bros. Melee, Super Smash Bros. Brawl, and Super Street Fighter IV Arcade Edition on the roster. With cash prizes up for grabs, you can be sure the competition will be fierce! If you're unable to make it, the event will also be streamed live by the kind professionals over at CLASH Tournaments. Pokémon starts on Friday at 5:00 PM EST and the stream itself will begin at 8:00 PM EST. For full details, check out the forum thread. ~Firestorm
Posted on Dec 28, 2012 04:25AM
The latest issue of Smogon's web-zine, The Smog #23, has been released! Thanks to ToastPlusOne and Setsuna, the main page and magazine as a whole have received a lot of lovely visual enhancements, so make sure to check those out.
The last issue of 2012 features nearly 40 articles, covering every metagame and almost every activity and section of the community, as well as including a host of entertainment articles to amuse you these holidays. We have a truly diverse community, and this issue displays it in full glory, with the latest on everything everywhere. A highlight article for you all is Smogon 2012 in a Nutshell, a summary of the busy year Smogon University has had. In keeping with the season, we've featured plenty of wintry content, such as Weather Analysis: Hail, Unopened Christmas Gifts: NU Ice-types, and PokéTour: Snowpoint City. Lastly, we're running our annual Smog Awards, so make sure to recognise this year's standout users!
Say farewell to 2012 and get excited about 2013 with the latest issue of The Smog, and let us know what you think in the forum thread! A feedback poll will be coming soon, as well as new information on how to get involved. We hope you'll all be inspired to try something new in 2013, whether that be the projects, metagames, and playstyles we've written about, or even The Smog itself! ~jumpluff
Posted on Dec 10, 2012 12:33PM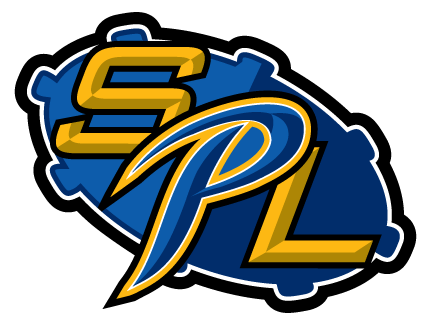 As SPL commissioner, I am pleased to announce that it is time for the fourth season of the Smogon Premier League to start! Managers have been picked and sign-ups for players are currently underway. If you'd like to play for a team and are confident in your abilities in VGC '13, BW Ubers, BW Overused, BW Underused, BW Rarelyused, BW Neverused, DPP Overused, ADV Overused, GSC Overused, and/or RBY Overused, get your name on the list! You can keep up with the action as the season progresses in the Smogon Premier League forum! ~Fabbles
Posted on Nov 28, 2012 01:18PM
The rules for the 2013 season of VGC have now been announced! This season will be following the same ruleset as the GBU metagame; all the same Pokemon from last season, in addition to the Therian forms, will be allowed. Black 2 & White 2 tutor moves will also be allowed.
Thanks to our good friends over at Nugget Bridge for this information!
For more information on the ruleset, check out the VGC Rules thread and the VGC subforum. ~Solace
Posted on Nov 25, 2012 07:23AM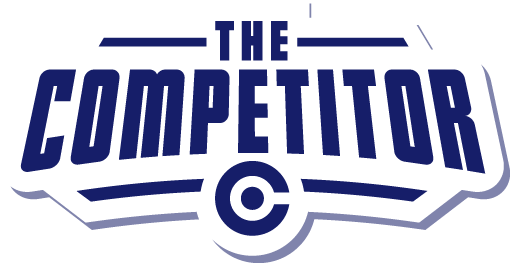 On June 30, 2012, The Competitor was re-released as a permanent part of the site thanks to the hard work of Setsuna. Moving away from a bi-weekly release, we instead release content as soon as it's made available, bringing you tournament news as quickly as possible. Thanks to the tireless efforts of our many writers, grammar checkers, artists, HTML coders, and tournament players, The Competitor is proud to announce its 100th upload on the site. Since our inception, we have averaged about two submissions every three days, including articles, announcements, and interviews related to tournaments. Just after hitting the 100 milestone, we released our latest article: Who to Keep for SPL by Nachos, with art by Zracknel and ium. Be sure to constantly check out The Competitor, as we're working around the clock to bring the most relevant and recent tournament news to our readers. ~Eraddd & Jellicent
Posted on Nov 22, 2012 05:59AM
The ninth installment of the Official Smogon Tournament is now open for signups. The tournament is one of Smogon's largest and most prestigious tournaments. As such, this year Smogon will be awarding the winner not only with a trophy icon on the forums, but also a brand new Nintendo 3DS, as well as a Black or White 2 cartridge to second place, and Smogon T-shirts to the top four. For more information or to sign up to compete, check out the signups thread on the forums. Signups close on the 25th of November, so get in while you can! Good luck to all participants. ~Earthworm
Posted on Nov 19, 2012 12:53PM
The Create-A-Pokemon community would like to present to you our newest creation: Aurumoth! It was a intrepid 68 day process to complete this Pokemon from start to finish. The journey that brought us to today was fraught with grandiose debates and massive polls. Aurumoth, the Gold Standard Pokémon, is a Bug / Psychic Seraph Moth that capitalizes on the concept of high risk and high reward trade-offs. It's got a smattering of abilities and moves that all revolve around risk in the competitive scene.
Since we've finished creating our new Pokemon, it's time for the official CAP 4 playtest to begin! The playtest is limited to a two week period where competitive Pokemon battlers will battle in a metagame consisting of Black 2 & White 2 OU plus Aurumoth. This isolated test will determine how well Aurumoth held to its original concept. Whether you're playing mindgames with Dragon Dance and Illusion or going for a late game sweep with Weak Armor and powerful coverage, you'll find that Aurumoth can fill a variety of roles. If you like to experiment and battle in a fun, creative, and combative environment in OU with an entirely new competitive Pokemon, check out Pokemon Showdown! to see what we're all about! And while you're at it, sign up for the CAP 4 Playtest Tournament to try your luck on the competitive scene.
If you're interested in CAP in general, head on over to the CAP forum, where we're running a plethora of side projects. First of all, we're finishing up the pre-evolutions for Pyroak, our Fire / Grass Lizard from Generation 4, in the CAP Pre-Evolution Workshop. Also, we've decided that Aurumoth should have two pre-evolutions, so stay tuned for us to begin that process in the upcoming days. Scope out the CAP sub-site if you're looking to discover more information on CAP. We're always looking for new members to get involved with our community, whether you're a competitive battler, an expressive artist, or simply a wandering mind looking to create something entirely unique. We're bustling with activity, so why not join in the fun? ~Birkal
Posted on Nov 11, 2012 08:05PM
The latest issue of Smogon's web-zine, The Smog #22, has been released!
As we approach the cold months of winter, The Smog crew has been busier than ever. We've updated a large portion of how we operate; you'll want to make sure you check out the Note from the Editor for more information. We've whipped out a vast array of articles for this issue: Featured RMTs, Laddering on Pokemon Showdown!, the Interview, Underrated Movesets, Smogcraft, Competitive Retyping, The Medal Rally, and much more. They are all winners, so make sure to check them out. If you like what you read, mosey on down to our forum thread to give us some feedback and a Luvdisc!
If you aren't familiar with our previous issues, you can always head over to The Smog section of the website to get your fill. If you're considering joining The Smog production staff as a writer, an artist, or a coder, look into The Smog sub-forum for more information. Don't hesitate to send the Staff private messages if you have questions; we won't bite! ~Birkal
Posted on Nov 01, 2012 11:23AM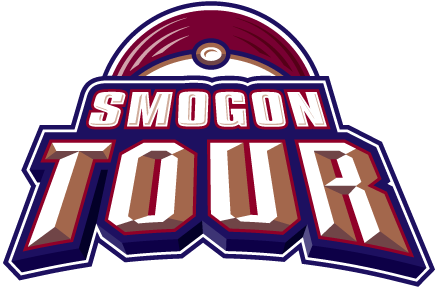 Due to the devastation caused by Hurricane Sandy, the final week of Smogon Tour will be postponed until Friday, November 9 at 6 PM EST. For a look at the schedule for the final week of Smogon Tour, go to this page. This decision was made with everyone's safety in mind. We send our thoughts to the people affected by this disaster. ~Kevin Garrett
Posted on Oct 27, 2012 11:08AM
Smogon is adding a new ladder to the Pokemon Showdown! server. The ladder will be updated every month for a new theme relating to that month. Find out more about this month's theme here. ~Matthew