News Page
Posted on Oct 19, 2012 07:26PM
Smogon is pleased to announce the winners of our Pokémon Black & White 2 giveaway! We asked Smogoners to post their best Pokémon experience in 100 words or less to win a copy of Black 2, and asked users to like and comment on our Facebook page with their username to win a copy of White 2. The two winners are Bintog and FlamingDazz! Congratulations to both of them on their wins!
If you'd like to read everyone's entries and check out the winner and honorable mentions, check out the contest thread here. To keep up with Smogon news, be sure to like Smogon's Facebook page. ~Solace
Posted on Oct 19, 2012 07:25PM
Join host MikeDecIsHere and lovely panelists idiotfrommars, locopoke, and Lavos Spawn as they discuss BW2 OU, including:
The Sand Veil / Snow Cloak Ban
Garchomp, Genesect, Keldeo, and the Therian Formes
Pokemon that dropped out of OU, underrated movesets, and much more!
You can listen to the Smogcast on Youtube, and a download link will be posted as soon as possible. Visit The Smogcast Forum for comments and questions! ~Solace
Posted on Oct 07, 2012 12:00PM
Smogon is launching its first giveaway starting today! With the US release of Pokémon Black & White 2, we've acquired a copy of both games and we're giving them to two lucky Smogonites! To win a copy of Black 2, you'll have to post an account of no more than 100 words about your best Pokémon experience here. To win a copy of White 2, you'll simply have to like Smogon's Facebook page and comment on the post made on the page with your username. This post will be up at midnight eastern time tonight.
This giveaway will last until midnight eastern time next Sunday, October 14th. Enter now, and good luck! ~Solace
Posted on Sep 18, 2012 12:04PM
Conventionally, Ubers has been a completely static tier — there has been no suspect testing of any kind, and no outside influences, other than a game release, ever mixed up the metagame. For this reason, it was often shafted with labels of "banlist" instead of a metagame. This, however, is not the case anymore. Ubers Clause Testing has just begun.
The Ubers moderation staff, some of the people most important in Ubers policy, has agreed that it's time to make some changes and liven things up. As a result, Ubers Clause Testing was announced, wherein we will be testing which clauses are actually necessary to keep our favorite metagame competitive. Everything is explained in the linked thread, but the gist of it is that we will have a central council of 7 of the best, most knowledgeable, and most open-minded Ubers players who will determine which clauses are viable to be removed. The best part is, however, that you will get to be involved too! After a period of playtesting, we will open a large-scale vote, reminiscent of the early BW votes, where the only thing you'll need to qualify is a high ladder rating.
What does this mean for you? Well, if you're interested in any sort of Ubers policy, or just the Ubers metagame in general, you should come on down to Ubers forum, the center of all the activity. We're really excited about the prospects of shaking up Ubers and adding a new level of excitement to what is undoubtably your favorite tier. If you have any questions about the Ubers Clause Testing or its process, feel free to contact Jibaku or me, since we're the ones leading it. Hope to see you involved! ~bojangles
Posted on Sep 15, 2012 10:18AM
A few months ago, Smogon increased its scope of the world of Pokémon to include non-competitive Pokémon discussion. The result was the birth of the Orange Islands forum. All sorts of discussion occurs there, from creating In-Game Tier lists to sharing Nuzlocke Challenges.
Now, The Orange Island staff has decided to host an entirely new sort of Competition: The Orange League! In it, contestants face off in all sorts of Pokémon contests, from nailing a high score in Pokémon Snap to snagging the best Pokémon in the Bug Catching Contest. Furthermore, it's a team competition, so grab your four closest friends and make a team! You can also play as an individual or recruit for other members on the forums. For more information on the rules, check out The Orange League Rules.
Last round, Team SteelSeed and Team euheuheuh tied for first, and are now taking part in a sudden death competition to determine the victor. You can read all of the results on The Orange League Leaderboards. Think you can top them? Sign-ups for Round 2 are just beginning! It doesn't matter how long you've been on the forums; everyone is more than welcome to participate. Come check out The Orange Islands sometime to see the plethora of other contests and discussions we are hosting. See you all there! ~Birkal & Jellicent
Posted on Sep 10, 2012 03:08PM
The Create-A-Pokémon project has just begun making a new Pokémon in the CAP forums!
The widely celebrated Create-A-Pokémon Project aspires to concoct an entirely new Pokémon for competitive battling on our simulator: Pokemon Showdown!. The Project is all about writing detailed ideas, giving input on submissions, and voting as a community. Furthermore, it requires the talents of many Smogon members, from remarkable artists to intellectual debaters. Over the next several weeks, we'll be voting as a community on typing, stats, ability, movepool, art design, sprites, and name (to list a few aspects) that go in to designing a Pokémon.
This will be our fourth CAP for the fifth generation of competitive battling. Also, our Pokémon is being created for Smogon's Overused tier, which includes the new Pokémon Black 2 & White 2 adjustments. This time around, the CAP 4 process is being led by none other than bugmaniacbob. We also have a plethora of side projects going on in the CAP forums right now, including the Pre-Evolution Workshop and the Sprite Revamping Project. There has never been a better time to get involved in CAP, whether you are a casual onlooker or a veteran Pokemon battler. Come join us; we'd love to have you!
Visit the CAP sub-site if you're on the lookout for more information about the project. ~Birkal
Posted on Aug 21, 2012 02:33PM
After much planning, VGC tutoring is now available in Battling 101! The old Battling 202 program merged with Smogon's official tutoring program to provide the best opportunity to learn doubles with some of Smogon's best players. Be sure to sign-up so you too can learn Nintendo's official metagame and be a real-life Pokemon master!
For more information on the newly merged program, you can read the full announcement here. You can also learn more about the available tutors in the profile thread. And as always, check the Battling 101 subforum to see when new rounds go up! ~Solace & Bloo
Posted on Aug 19, 2012 04:29PM
For three weeks and several hundreds of challenges, the Smogon Frontier remained standing. Challengers brought everything from standard sand to year-old Quagsire stall teams to Baton Pass chains, but not one was able to prevail. Not even renowned metagame changer xtranus.
It ultimately took the efforts of one Philip7086 to defeat the Frontier. He went 11-2, skipping McMeghan and losing to M Dragon and Iconic. In the subsequent rematches, he won convincingly, taking home the trophy after defeating Iconic in the final match of Smogon Frontier VI.
Congratulations, Philip7086, and thanks to everyone who participated in the latest season of the Smogon Frontier! ~Eo Ut Mortus
Posted on Aug 18, 2012 06:36PM
The latest issue of Smogon's web zine, The Smog #21, has been released!
With the summer coming to an end in many countries, The Smog is coming back again with a new release, this time featuring a grand total of 43 articles, meaning more content than any other time before. As usual, we're bringing a lot of cool and interesting articles for our readers around the world to read: Metagame Analysis, Pokemon Biology, Tournaments Coverage, PokeTour, Underrated Movesets, the Interview, our old series of Ask the Admins, and most of our recurring articles such as Featured RMTs, Featured Pokemon, and more! Go check them out! And don't forget to stop by our forum thread to give it a thumbs up and leave your feedback!
If you missed any previous issues, check out The Smog section of the website to catch up. If you are interested in joining The Smog production staff, look into the The Smog sub-forum for more information. Don't hesitate to send the Staff private messages if you have questions. ~Setsuna
Posted on Aug 17, 2012 08:44AM
The seventh season of the World Cup of Pokemon has finally come to a conclusion after two months of intense battling. 16 teams, all consisting of the highest caliber players, duked it out for a chance to compete for the prestigious blue trophy and earn the title of best Pokemon nation for themselves. The battles were intense, the drama even more so, and in the end, the title came down to a showdown between USA East and USA West, with USA West pulling off the win to grab the title!
Be sure to congratulate captain Scofield and his team of Bloo, Indra, Lavos Spawn, Mithril, Moet, mostwanted, Myzozoa, Oristeros, Philip7086, remlabmez, symphonyx64, TheFourthChaser, undisputed, and yee! ~Bloo
Posted on Aug 12, 2012 07:58PM
Congratulations to BlueCookies for winning for the third consecutive time in the Pokemon VGC World Championship! He beat Wolfey, the winner of the National Championship earlier this year in two intense matches. In the Seniors division, Dimsun won 2-1 against Repr4y from Spain! All four of them have earned trips back to Worlds next year.
For more information, check out the VGC subforum to see the event thread and warstories! ~Solace
Posted on Jul 29, 2012 10:12PM
The sixth season of the Smogon Frontier has begun! Think you can beat six of Smogon's best BW OU players? Good for you; too bad you have to beat twelve. Sign up here, and join #frontier on IRC to begin your challenge! You may keep track of your progress on the Frontier website. Thanks to Zracknel once again for the fantastic logo! Good luck, and enjoy your Koffings! ~Eo Ut Mortus

Posted on Jul 16, 2012 05:06PM
The inaugural season of the Smogon Grand Slam is now underway, as the UU Open sign-ups have just been posted! Be sure to check out the Smogon Grand Slam website for more information on this new official tournament and to ensure you don't miss the sign-ups of the other four tournaments. Big thanks to the amazing Zracknel for creating the Grand Slam logo, as well as logos for each of the Opens. Good luck to everyone and I look forward to a great season! ~Iconic

Posted on Jul 02, 2012 07:22PM

We are pleased to announce that Smogon is adopting Pokemon Showdown! as one of our official simulators. Pokemon Showdown! is a web-based simulator that requires no downloads and is currently fully up-to-date with Black 2 and White 2 changes. Support for previous generations and for modes of battling other than singles are coming soon, and eventually we will use Pokemon Showdown! as our sole supported simulator. Please give it a try here; remember that while our simulator has changed, our rules haven't, and have a great time! ~Great Sage

Posted on Jul 02, 2012 04:55PM

Congratulations to Cybertron, Wolfey, Chinese Dood, and nachocheese999 on their successes at the 2012 United States and Canada VGC Nationals. Cybertron and Wolfey claimed their second consecutive National victory in the Seniors and Masters division, respectively. Congratulations to the Smogonites who made the Top 4 in their divisions and managed to earn an invitation to the World Championship in Hawaii this August! In the Seniors division, Superpokemon67, Dimsun and Dittoditto. In the Masters division, sandman, TTS, Mango Sol and skarm.

For more information, check out the VGC subforum to see the event threads and warstories! ~Solace

Posted on Jul 01, 2012 05:11PM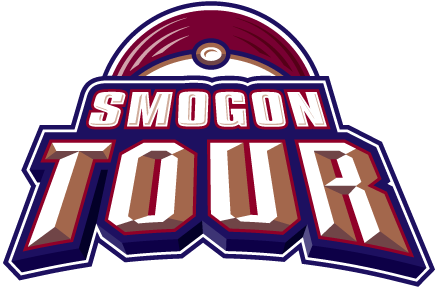 ToF walked away with the Smogon Tour trophy in the tournament's thirteenth installment. He made the playoffs back in Season 8, but reached the top of the mountain today in his victory over Malekith. ToF started off by winning the ADV OU match and then proceeded to win in consecutive games by taking the DPP OU match. Congratulations ToF! ~Kevin Garrett

Posted on Jun 30, 2012 01:09PM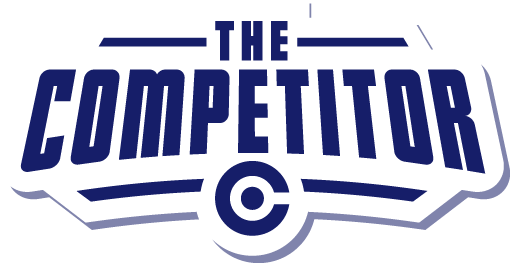 Today I have a big announcement to make: we are releasing a new online magazine to the Smogon audience! The Competitor, developed and designed by Setsuna and Zracknel, is where all tournament-related media on Smogon is going to be posted. In this section, soon you will be able to find news pertaining to generally every tournament that's being hosted or about to make its entrance to our tournaments sub-forum — sign-ups, new rounds, status updates, and even full-page stories like the ones we feature in our other magazine, The Smog, will be accessible from this section. If you are a tournaments regular, you will want to follow closely this page, and even if you're not one, you will find the articles published here to be interesting and informative. Go check it out! ~Setsuna. P.S. Send general feedback, fanmail, etc. to The Competitor.
Posted on Jun 28, 2012 05:46AM
Pokémon Black 2 and White 2 will be released for Nintendo DS in the US on Sunday, 7th October 2012. These new installments provide us with many additions to competitive play, such as Move Tutors, new level-up moves and of course, a few new Pokémon forms. The Dream Radar for Nintendo 3DS will also be released around this time. For those of you in Europe, the release date for Black 2 and White 2 is Friday, 12th October 2012. You can discuss everything to do with the games in our discussion thread on the forums. ~Havak
Posted on Jun 26, 2012 10:34PM
Congratulations to kingofkongs on winning Smogon's second annual official VGC tournament and picking up the orange trophy. kingofkongs bested last year's World Championships runner-up Matty85 in an intense best two out of three match. Both players still have high hopes for the rest of their VGC season at the national and world championships this summer, and so the battle logs haven't been released yet in respect of their wishes. kingofkongs came out of a field of 256 to win 8 consecutive rounds and be crowned Smogon's best VGC 2012 player. ~Alakapimp
Posted on Jun 25, 2012 09:26PM
Greetings from the Create-A-Pokemon community! We're here to present our latest creation: Mollux! It took roughly 77 days to complete this Pokemon from start to finish. Our adventure was marked with heated competitive debates, outrageous art polls, and many other intriguing twists and turns. Mollux, the Mantle Pokémon, is a Fire / Poison cone snail with a unique immunity to Water-type attacks thanks to its ability, Dry Skin. Needless to say, Mollux is an incredibly unique Pokemon with plenty of tricks up its shell.
Since the creation stage is now completed, allow me to present the official CAP 3 playtest! This is a two week period where countless competitive Pokemon players with a wide range of expertise can battle in the metagame consisting of Black & White OU plus Mollux. This isolated test determines exactly how well Mollux meets its concept and what sort of impact it has on the entire metagame. Mollux has plenty of unique niches, from distributing status effects to spinning away harmful hazards. It can even utilize its base 131 Special Attack stat to fire off some powerful attacks. If you like to experiment and battle in a fun, creative, and combative environment in OU with an entirely new competitive Pokemon, check out Pokemon Showdown! to see what the fuss is all about!
While you're at it, you can chat about Mollux's playtest in the CAP forum. Feel free to reflect on the entire process and the ongoing playtest in the variety of up-to-date topics. While the CAP community has chosen not to give Mollux a pre-evolution, we will still be working hard over the next few weeks on updating CAP sprites, updating the CAP website, and discussing CAP policy. Scope out the CAP sub-site if you're looking to discover more even information. Whether you're a creative artist, a competitive battler, or a savvy writer, the CAP community is always eager to have new members jump in and start contributing. Join us and I'm sure you'll have a blast! ~Birkal