None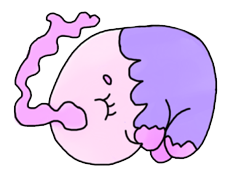 Projects
Project NeverUsed is a project aimed to discover innovative and underrated sets. Effective sets that have been tested sufficiently will be added to the second post. Posting well here is a great way to get your name out there and to get more involved in NeverUsed!
NU Viability Ranking is a project designed to help those new to NU learn about what Pokemon experienced players find to be effective. NU players rank Pokemon based on how well they perform in the tier, which can be seen in the first post of the thread. Generally, good Pokemon will generate discussion about why they are good in NU and what sets or characteristics make them so potent. Likewise, for bad Pokemon, discussion within this thread help explain why they're not effective, why they fail, and the numerous issues they have, which will result in them being ranked lower.
Theorymon Sessions is a discussion thread about the "what ifs" of NU. How would NU be like if certain Pokemon dropped to NU, or if certain Pokemon left the tier? What would happen if a certain Pokemon received a useful move or ability that would help it perform better? There's many proposed questions to discuss and explore, and you could even raise a few points about questions of you own if you wish.
The Next Best Thing is a project in which people try to come up with creative sets (or "the next best thing") for each featured Pokemon. After a few days, people will vote on what they think is the best set. Whichever set is voted as the best will be featured under the Archive.
The NUcast is a live NU-based discussion hosted on Google Hangout. You can find past casts in the thread, and you can see what some of the best players in NU really think about the current metagame!
Research Group (#4) is a project that looks at underrated / unexplored Pokemon. A new Research Group is posted around every two weeks and usually four Pokemon are designated to be researched. Players can discuss and post sets that they think are effective or interesting. The Pokemon in the latest Research Group are Golbat, Munchlax, Mantine and Sneasel. Research Group was the longest standing NU project, spanning from February 2012 to December 2012.
The Final Frontier is a project based around finding the best Pokemon for the sixth slot on a specific team. This project aims to get an idea of what really needs to be answered on a team in the last slot, what sacrifices can afford to be made, as well as making sure the last Pokemon synergizes well with the team in general. The project runs over a course of 7 days, with the new team being posted at the end of the 7 day period.
Current Tournaments
NeverUsed Minitour 17: Viability Jam
Archive of Old Projects
#NeverUsed Showdowns are daily IRC tournaments conducted by various different hosts. Each NU Showdown has a different theme made up by the host, with some popular themes reoccurring. Points are awarded to the winners and runner-ups depending on how many people participate. At the end of the month, whoever has the most points is the winner.
NU Pokemon of the Week is a project that serves as a discussion thread for prominent NU Pokemon as well as a resource for newer players. At the end of the week, a new Pokemon takes the old Pokemon's place as Pokemon of the Week and is discussed about.
NU Teambuilding 101 is the perfect place to go to if you have trouble teambuilding in NU. Every other week, three top NU players make a team of a certain playstyle voted on by the community. They will explain what went through their head as they were building the team. Not only do you get valuable insight regarding teambuilding, you even get some teams to try out yourself!
NU Survival of the Fittest is a project that provides two teams pitted against each other. From there, people try to figure out which team has a better chance of winning. There are multiple factors to consider between the two, such as weaknesses to opposing Pokemon, ease in prediction, and dependency on luck factors. At the end, the community can then nominate and vote on which NU players should use these teams and battle each other to see which team is the winner!