Hey there, Delilah



Moderator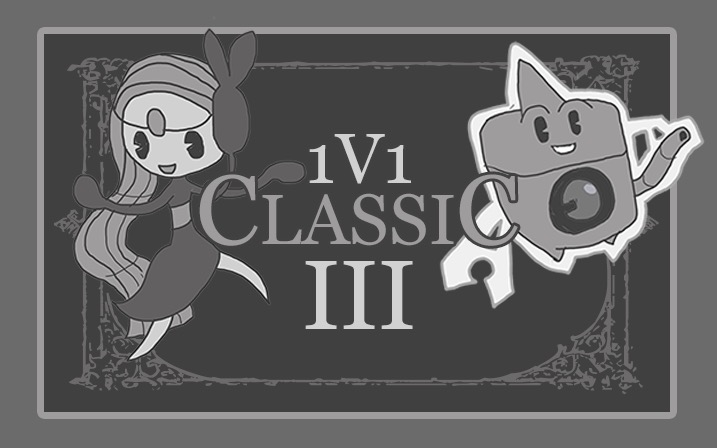 Welcome to the tiebreakers of 1v1 Classic III
This will determine who receives the 14th, 15th, and 16th seeds.​
Tournament Rules:
General tournament rules and regulations can be found here.
1v1 Classic Rules can be read here.
Battles will be a Bo3 of Bo5s
Tiers played must be figured out during scheduling.
Battles must take place on the main server.
Do not make baseless activity posts -- get in contact with your opponent and report missed times / scheduling issues only. Please also do not activity call on the first day.
Learn how to schedule. Specify a number of days and time frames that you'll be available at, and always mention your Time Zone. Don't use vague statements like "Sunday Evening". Tournament Scheduling Guidelines can be found here.
If the match is not completed by the deadline, I will decide whether to give the activity win or coinflip the match. No extensions will be given for the tiebreakers.
If the tiebreaker matches prove inconclusive, or only eliminate a single individual, a tiebreaker reset will occur.
Replays are strictly required for the development of the metagame. If replays are not included in your win post the match will be coinflipped. If you fail to save replays, let me know as soon as you can.
Ruleset:
ORAS Banlist and Resources
BW Banlist and Resources
DPP Banlist and Resources
ADV Banlist and Resources
Tiebreaker Rules:
Each set will consist of a Bo3 of Bo5s of chosen Old Gen tiers, same way the playoffs will be done. The tiebreaker bracket was determined by randomizing a list of the users, and having them fight the people above and below them in list order (found here:
https://i.imgur.com/ZzDBlqC.png
). Since we obviously don't have seeding to determine who chooses what tiers to play, the first Bo5 tier was chosen randomly, while, during scheduling, the second bo5 tier will be chosen by the first player in a pairing, and the last tier by the second player in a pairing. For example, in a series between Synonimous and Djokra, since Synonimous is the first player, he will choose the second tier for the second bo5 played, and Djokra will choose the last tier played.
Tiebreaker:
Pic of the random tier choosing here:
https://i.imgur.com/XzJXDod.png
Synonimous
vs
Djokra
(first bo5: ADV)
Maki's Fox
vs
Synonimous
(first bo5: ADV)
Close
vs
Maki's Fox
(first bo5: ADV)
LittleRunnerXC
vs
Close
(first bo5: DPP)
Djokra
vs
LittleRunnerXC
(first bo5: ADV)
Deadline is Sunday, December 1st, 11:59 PM EST, or as soon as everyone finishes their matches.
edit: bo3 of bo3s -> bo3 of bo5s
Last edited: