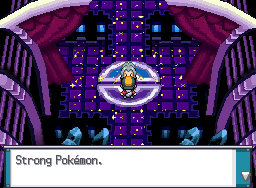 --
--
--
--
--
--

--


... and this is where everything begins.​
My Relic of +3000 Games (of 1v1)​
Welcome to my 1v1 RMT. I will have to introduce myself first. I am a silent person in Pokemon Showdown who started playing 1v1 and got into it really fast, although I am lowkey one of the worst saltshakers in the universe and is very sensitive to any form of hax. First of all the fact the metagame only allowed three Pokemon in each team meant I could feel free to play it during the time when teachers start saying weird shits in the lecture and go off-topic, or a remedy for myself when I do horrible in other ladders. For the first few weeks, 1v1 was some sort of tool for me to acquire extra entertainment for myself.
I stopped playing after Gen 6 because I had to get used to Gen 7 playing other ladder games like OU, AG, BH, BSS, Challenge Cup and stuff. Until one day someone fired up my willpower to restart playing 1v1, I was just a person with "crippling depression" who had hard time adjusting to S/M metagame and struggled in pretty much all ladder. This is probably the turning point of my Pokemon history because playing Gen 7 1v1 allowed me to hone my already-psychotic creativity (meaning the idea I come up with isn't always positive) and come up with some hot sets, and this helped me to quickly adjust to other metas as well. So that hopefully implies I have the most fond memories with 1v1 metagame.
After playing more than 3000 games I wanted to make some sort of archive of my thoughts on the meta through RMT.
Enough with that, I will move on.
--​
Overview
/
/
or
​
I will be clear with my teambuilding rules:
* No Mega's
* No Pokemon with BST > 600 allowed
* No god squad (Check "Strong Pokemon" at the top of the page)
It is disgustingly tiring to see those repetitive Mega's and high-stat pigs in 1v1 ladder and I got tired of using them after like first 30 games of 1v1 because the metagame was very one-dimentional to me that way. Of course I am Mister "Idgaf about your rules" who always go off meta but something I hate more than just abusing common threats is the fact that both high / low ladder portion gets to use them often, thus lessening the creativity of other sets and usage of other unexplored 'mons. Now this is the moment when I decided to build a team that is around the 'mons that I personally like while functioning efficiently against the rest of the meta. I like to arbitrarily staple in the 'mons that I like from the scratch, but I had to build the team around something, and I will explain how things went:
--​

Teambuilding Process​
By the way I have my solid style of choosing teammates influenced from +3000 games I played so feel free to ask questions or criticize.​
This is what I have decided to build around. Around the time 1v1 was suspect testing Marshadow, I started using this set and it did excellent job obliterating top threats in the tier. With Choice Specs and good coverage moves available, Tapu Fini helped me grab most wins by naturally drawing in offensive threats that think Tapu Fini is too weak to hit back hard and will easily be defeated.​
Now I had to get something that beats Electric-type or Grass-type, and these guys were candidates:
Magnezone was always my pal and probably the most used 'mon in my 1v1 gameplay experience. With many useful resistances, it forced supereffective moves from opponents to actually win against it. Also being immune to Toxic while having access to Metal Sound let Magnezone simultaneously deal with some FEAR 'mons and defensive roadblocks like Chansey or Umbreon.
Ferrothorn was also a possible option which could potentially lure Charizard from preview while defeating the likes of Tapu Koko and Venusaur lacking HP Fire. I could also go with my Choice Band set which could surprise bulky threats like Kyurem-B. However, I decided not to add Ferrothorn because both Tapu Fini and Ferrothorn are capable of beating Mega Gyarados and Mega Mawile without Fire Fang and ended up making team coverage somewhat redundant and its passivity caused some issues against Substitute users like Blaziken which can turn the table against even Tapu Fini by waiting for Hydro Pump miss.​
This was another Sturdy user that was seemingly a good fit into my team. It throws a giant finger to Electric-types in team preview and discourages them from coming out in the first place, and blow up stuff like Kartana using Counter. I couldn't think of better choice until...
...Donphan came to my mind.
Donphan has niche over Golem for couple reasons: one, it has a guaranteed priority in Ice Shard unlike Golem's Sucker Punch which can be unreliable at times, and two, it outspeeds Mimikyu after Rock Tomb with appropriate Speed EV investment so it ensured my team doesn't get 3-0'd by Curse Mimikyu from the team preview. While it doesn't solve problem with Grass-types, it handles Electric-types and other 'mons well enough. Then I decided to come up with a third member that covers Grass weakness and handles FEAR & Stall.​

[Skipping 12 candidates that were disqualified]
​
Chandelure, I would say, is one of the most unexplored Pokemon in 1v1. It first has acceptable bulk which can be mediated by some HP EV investment, and has a Special Attack that could OHKO majority of offensive threats using Ghostium Z or Firium Z. The most unique trait from Chandelure is access to Infiltrator, which allows it to punish faster threats like Charizard or Blaziken which sets Substitute as an attempt to block potential Z-move. It also has access to Taunt which meant it could completely shut down walls that do not have much ways to hit Chandelure, letting it defeat stuff like Pyukumuku, Chansey without Psybeam, Venusaur which tends to use Sleep Powder, and FEAR 'mons thanks to Ghost-typing that provides immunity to Endeavor. Oh also, disintegrating Jumpluff is the most satisfying part.​
The problem was that Chansey with an actual Psybeam and Tapu Lele could murder my whole team because Tapu Lele can just 2HKO Tapu Fini using Shattered Psyche and Psychic even under Misty Terrain and Donphan had no chances against Z-Reflect variants barring critical hits. Nihilego was a nice Substitute that would solve this problem using Poisonium Z or Choice Specs to secure OHKO on Tapu Lele which runs bulky spread nowadays and simultaneously avoids OHKO from Sludge Wave while defeating Chansey and Venusaur using Acid Spray.
--

Into the Team
Tapu Fini @ Choice Specs
Ability: Misty Surge
EVs: 160 HP / 92 Def / 252 SpA / 4 Spe
Modest Nature
IVs: 0 Atk
- Hydro Pump
- Moonblast
- Grass Knot
- Hidden Power [Rock]​
Choice Specs set. Hydro Pump blows up Mega Mawile and most neutral targets and was chosen over Surf despite its
shit
inaccurate accuracy in order to have considerable chances to OHKO Porygon-Z, Mega Pinsir, and guarantee 2HKO on fat opponents like Celesteela. Moonblast fulfills Tapu Fini's purpose of being a Fairy-type by featuring OHKO's on most targets that are hit supereffectively and having close-to-100% chance to OHKO Kyurem-B with HP investment. Grass Knot keeps Tapu Fini from being a bait to Slowbro and Swampert by 2HKOing the former after Amnesia at turn 2 while always OHKOing the latter. HP Rock keep myself free from predicting against Charizard because Zard X can't kill Tapu Fini in 2 turns while Zard Y will be OHKO'd by HP Rock.
EV Spreads, 252 SpA with Modest to maximize the raw power, 160 HP with 92 Def lives Fake Out + Giga Impact from Mega Lopunny, Solar Beam from Modest Mega Charizard Y, Fusion Bolt from Adamant Kyurem-B, lives Gunk Shot from Greninja, Tectonic Rage + Ice Shard / Sucker Punch from Donphan and Golem, Play Rough / Thunder Punch + Sucker Punch from Mega Mawile, and surviving Supersonic Skystrike or Tectonic Rage from Landorus-T around 30% chance.​
Donphan @ Groundium Z
Ability: Sturdy
EVs: 252 Atk / 4 Def / 252 Spe
Jolly Nature
- Earthquake
- Rock Tomb / Endeavor
- Ice Shard
- Counter / Substitute
Honestly not much to say here. Donphan is Donphan, except mine is Jolly to outspeed Mimikyu and non-Jolly / Timid Charizard after Rock Tomb. Movesets sometimes change to kill Chansey after using Substitute 4 times and then Endeavor + Ice Shard and occasionally beating its usual checks such as Venusaur and even Mega Gyarados that way.
Chandelure @ Ghostium Z
Ability: Infiltrator
EVs: 180 HP / 252 SpA / 76 Spe
Modest Nature
IVs: 0 Atk
- Shadow Ball
- Overheat
- Will-O-Wisp
- Taunt
EV's were set to live Earthquake from Mega Metagross and Outrage from Mega Charizard X and OHKO them back using Never-Ending-Nightmare. Will-O-Wisp is the only chance Chandelure has against Mega Mawile and Taunt lets it shut down Venusaur and Chansey. You might say Will-O-Wisp lacks utility outsides one specific situation but it is not like Chandelure will win against Water-types anyway due to its average Speed and prevalence of Z-moves that easily bypass that 180 HP EV and OHKO Chandelure.
Nihilego @ Poisonium Z
Ability: Beast Boost
EVs: 4 Def / 252 SpA / 252 Spe
Timid Nature
IVs: 0 Atk
- Power Gem
- Sludge Wave
- Acid Spray
- Hidden Power [Ground]
Self-explanatory EV Spread with the first two moves being dual STAB to KO Charizard's and Tapu's. Acid Spray is needed to surmount Chansey and Venusaur and the last move, I think the only option is HP Ground because even if Nihilego carries HP Fire it will still lose to Steel-types like Magearna. HP Ground lets Nihilego win against Magnezone by breaking Sturdy with Power Gem and using HP Ground next turn. If you didn't know already the monstrosity of this guy's bulk lives Gigavolt Havoc and Choice Specs Flash Cannon from Magnezone.
--
Threat List
I swear this guy carries Roseli Berry every 3 out of 4 games I send Tapu Fini; other than that, it is a joke to deal with assuming I predict it right.
A real bitch to deal with if I don't have Nihilego. Gamefreak's political way of saying "We love hot girls" and "Fuck Talonflame". Occasionally has Choice Scarf to give me cancer.
Fuck.
--
Replays
​
Thanks to replay breakdown these are screwed up. Tapu Fini ones are completely gone but I am too heartbroken to remove them. The rest of the replays are the ones with really obvious matchups (such as Donphan vs Tapu Koko) so they will be bad in quality, just posting them so this RMT looks complete in structure >_>
vs.​
So that's about it, all of you should try 1v1 and see how fun it is although the metagame can be cancerous at times... but it goes same to every other metagames. Thanks for reading and have a good night!
--​
UnleashOurPassion
Tagging you over and over for being the one who fired a spirit to play 1v1 this Gen, your Durant will not be forgotten
DEG
I am the only person who gave you a feedback on your RMT so I am forcing you to leave a rate or at least read this shit if you won't
charizard8888
dusk raimon
MaceMaster
Forcing you to read this and leave feedbacks, jk you are the best people to have around in 1v1.
To the rest of the people I can't tag your butt because I don't have a badge and can't alert more than 5 people. If you are sad (you won't be anyway) that is not my problem.
Tapu Fini @ Choice Specs
Ability: Misty Surge
EVs: 160 HP / 92 Def / 252 SpA / 4 Spe
Modest Nature
IVs: 0 Atk
- Hydro Pump
- Moonblast
- Grass Knot
- Hidden Power [Rock]

Chandelure @ Ghostium Z
Ability: Infiltrator
EVs: 180 HP / 252 SpA / 76 Spe
Modest Nature
IVs: 0 Atk
- Shadow Ball
- Overheat
- Will-O-Wisp
- Taunt

Donphan @ Groundium Z
Ability: Sturdy
EVs: 252 Atk / 4 Def / 252 Spe
Jolly Nature
- Earthquake
- Rock Tomb
- Counter
- Ice Shard

Nihilego @ Poisonium Z
Ability: Beast Boost
EVs: 4 Def / 252 SpA / 252 Spe
Timid Nature
IVs: 0 Atk
- Power Gem
- Sludge Wave
- Acid Spray
- Hidden Power [Ground]
Last edited: