So, Here we are, I'm using this team from quite a time and I felt like I will post it here, I got around 1600 with this, But I know there must be some possible imporvments, So I'm describing it here.




Kekcrozma (Necrozma) @ Choice Specs
Ability: Prism Armor
EVs: 168 HP / 104 SpA / 236 SpD
Modest Nature
IVs: 0 Atk
- Prismatic Laser
- Photon Geyser
- Heat Wave
- Earth Power

Necrozma is here for taking out all the fighting mons lurking in the ladder (Except Urshifu of course), It is also a good Kartana resist with Heat Wave, Manages to take out other Steel and Bug types easily as well, Is a good Rillaboom counter as well, can take out most Primarina sets with Prismatic Laser, In general it can take out almost every Pokemon except it's weaknesses, I struggled between Dark Pulse and Earth Power but choose Dark pulse to kill Ghost types, it's quite usefull against Dragapult. Some common weaknesses are - Aegislash, Togekiss, Urshifu, Regileki, Porygon, Any Dark Type Mon.

(EDIT : Shoutout to Hctc for this new set)​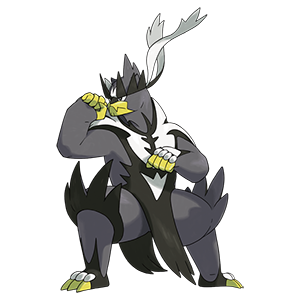 Kung-Fu Panda (Urshifu) @ Chople Berry
Ability: Unseen Fist
EVs: 252 Atk / 4 SpD / 252 Spe
Jolly Nature
- Sucker Punch
- Bulk Up
- Close Combat
- Wicked Blow

Good old Panda, Generally kicks every Pokemon out in the current Meta, Bulk up + Wicked Blow is total killer to most Mons, Sucker Punch is must since there are many Custup Berry sets currently in the meta game, Close Combat to take out general Steel types, Sawk, and other Urshifus as well, No invest in defence as we have the Chople Berry, Is totally weak to fairy type. Some common weaknesses - All Fairy Types, Bulky and AV Arcanine, Naganadel, Regileki, Porygon.​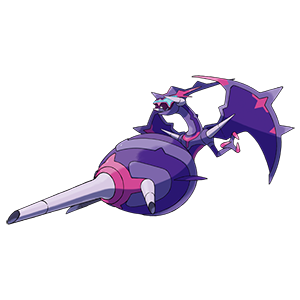 Bee Boi (Naganadel) @ Choice Specs
Ability: Beast Boost
EVs: 252 SpA / 4 SpD / 252 Spe
Timid Nature
IVs: 0 Atk
- Draco Meteor
- Sludge Wave
- Fire Blast
- Echoed Voice
This guy is here to kill all the Syvleons around (However is killed by Custup Set) Can take out any Fairy type with STAB Sludge Wave, except Custup variants as I mentioned before, Can Take out Non Bulky Zygrade as well, no Invest in Sp.Df to outspeed fellow Dragon Types, Is weak to Sturdy Mons, Some General Weaknesses - Custup Berry and Sturdy Pokemons, Porygon, Scarf Zygrade and Garchomp.
I would Like to give a shoutout to Dinesh Raj Guggula for creating the orignial version of this team (it had Genesect in it instead of Nagalandel), I have changed the sets and EVs according to my convinence, credit for the idea goes puerly to him, also shoutout to my friend and mentor Herecomesteamcharm
for new Necrozma set and Echoed Voice on Nagalandel.
I hope I did a decent job since it was my 1st RMT, looking forward to your suggestions, here is the Pokepaste-
https://pokepast.es/efa748f206f22a4a
​
Last edited: