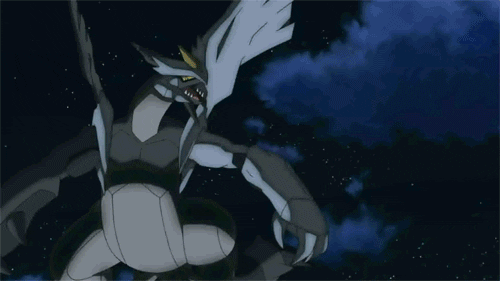 The first Pokemon that we are suspecting as an Unofficial Metagame is Kyurem-Black. At first, his may seem like an odd choice for a suspect. However, there is good reason for it. Last year, after suspects were performed for both Kyurem-Black and Jirachi, the council decided to vote upon and subsequently ban these two Pokemon, despite neither being banned in their original suspects. This choice was frowned upon by many in the community, and so as the new 1v1 leader, I'd like to make amends by hosting a suspect for both Pokemon. I decided to suspect Kyurem-Black first because it's the less controversial of the two (in my opinion, anyway).
Since its introduction in Black & White 2, Kyurem-Black has been a dominant force in the metagame. The introduction of Z-Crystals gave it a one-time 200 Base Power Physical Subzero Slammer, which is devastating against nearly anything that cannot resist it. It also has Teravolt, a Mold Breaker clone that allows it to rip through the likes of Donphan and Dragonite. It can also choose to use Scarf, Specs, Band, Type resist berries, and other items. It's truly one of the most versatile Pokemon we have.
With all of Kyurem-Black's advantages come some weaknesses as well. At 95 Base Speed if not wearing a Choice Scarf it has to be wary of naturally faster Pokemon that will attempt to score quick KOs. Choice Scarf sets will have to deal with the various Steel and Fairy-types seen on most teams, especially the seemingly omnipresent Magearna. There are some other strong sets which can take it out, too, but I'll let you guys experiment with that yourselves. ;)
​
The voting requirements are a minimum GXE of 73 with at least 100 games played. For this suspect test, we will be using the regular 1v1 ladder, so you must create a new account that begins with
1VKB
to qualify.
Kyurem-Black will be legal on the ladder.
The suspect will end on March 3rd, 11:59 PM EST. Kyurem-Black will require a vote of 60% Unban to remain legal after the suspect.
GXE ≥ 73
Battle count ≥ 100
You must use a fresh account registered after the posting of this thread for your reqs. This alt must begin with 1VKB, e.g. 1VKB Quote
When posting in this thread, please keep in mind these rules:
1. No one liners or uninformed posts
2. No discussion on other potential suspects or the suspect process
3. Be respectful
Your post will be deleted and possibly infracted if you fail to follow them. Have fun!
Last edited: