arise




Moderator
After a thrilling 2019 UU tour circuit, we are pleased to announce the start of the 2019 UnderUsed Championships! The top 16 competitors in UU's circuit will duke it out for the honor of being crowned the 2019 UU Champion!
The format will be
best-of-three, USUM UU.

Tournament Rules
- General tournament rules and clauses apply.
-
Smogon-wide clauses
apply. Baton Pass clause applies to all USUM UU games.
- The format will be 'best of
three
', single elimination.
- Please
play publicly and post replays!
Sleep Clause: A player cannot put two or more different opposing Pokémon to sleep using attacks that induce sleep to opposing Pokémon.
Species Clause: A player cannot have two of the same Pokémon on their team. For example, a player cannot have two Koffing on his or her team.
Evasion Clause: A player cannot use the moves Double Team or Minimize in their Pokémon's movesets.
OHKO Clause: Players cannot use Horn Drill, Guillotine, Sheer Cold, or Fissure in any of their Pokémon's movesets.
Timer Clause: If a player exhausts the timer, he/she loses.
Endless Battle Clause: Any moveset on any pokemon that is capable of intentionally causing an endless battle is banned from competitive play.
The qualifying players, in seeding order*, are:
1.
CBU
2.
Eternally
3.
Adaam
4.
Finchinator
5.
Xiri
6.
DurzaOffTopic
7.
Accelgor
8.
Kink
9.
Corazan
10.
Pearl
11.
Amukamara
12.
FUMA HI-FI
13.
EternalSnowman
14.
Corckscrew
15.
Kingofcrimea
16.
Plas
*Seeding ties within top 16 broken by win percentage.
FINALS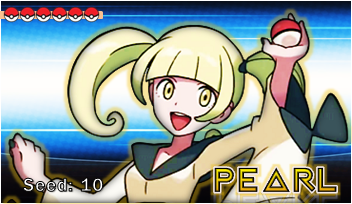 1
,
2
,
3
No hard deadline because it's the finals, but please let us know when you plan on playing so we can all enjoy what is sure to be a thriller of a set.
I wish you both the best of luck and as always, don't forget to put on a memorable show!​