So; I've been sort of in-and-out of Gen 7 competitive play. I've had some trouble actually finding a tier I like playing in this generation. I historically enjoyed playing in lower tiers; but those were very unstable for quite a long time; between the sheer amount of time it took for them to be established, and then USUM coming out and shaking things up again.
So; I started with building the team in possibly the simplest manner possible. Looking at the PU Viability rankings to get some pokemon that performed well in PU and then build a team based around them. As a result; this RMT will be specifically ordered in what I consider importance to the team. The pokemon towards the end are the pokemon I am less sure about. In particular; my final slot has changed multiple times and I'm still unsure if I have the right pokemon there.

Mesprit @ Life Orb
Ability: Levitate
EVs: 252 SpA / 4 SpD / 252 Spe
Timid Nature
IVs: 0 Atk
- Stealth Rock
- Psyshock
- Dazzling Gleam
- Shadow Ball
The first pokemon I added to the team is Mespirit. Honestly; I'm a little surprised this thing is still allowed in the tier with it's massive variability in moveset; but I guess it's one of 2 S-Rank pokemon for a reason.
I have personally gone for a more offensive Mespirit. Rocks are on it because Mespirit dosen't find trouble to set them up; but from there I decided on coverage. A surprising amount of people seem to expect defensive or full support Mespirit; and that it's just a free switch-in. And then their switch-in gets hammered by a fairly powerful Psyshock or coverage move. I'm not quite sure of I have the right coverage moves however. Fairy coverage is always solid; as is Ghost, but perhaps I could tailor the coverage moves to work better as a lure or to get through a specific pokemon. HP Ground; for example, could blast an Aggron or Skuntank. Also; all of Mespirit's weaknesses are resisted by Skuntank.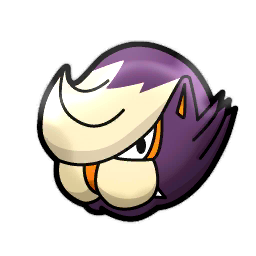 Skuntank @ Black Glasses
Ability: Aftermath
EVs: 252 HP / 252 Atk / 4 SpD
Adamant Nature
- Sucker Punch
- Pursuit
- Play Rough
- Poison Jab
I found Leftovers Skuntank to lack a bit of power on it's core moves; while Life Orb wasn't as durable as I liked. So, I settled on Blackglasses. Perhaps I could try a Z-Crystal instead. Regardless; Skuntank was a dominant force in X/Y NU; and is one of the other kings of USUM PU. Sucker Punch+Pursuit allows it to trap Psychics and Ghosts; which are both rather common in the tier. Priority is always nice as well, especially with the Shell Smashers in the tier. Having only a single weakness isn't bad either. Especially when said weakness is a type that Mespirit is Immune to.
I chose Play Rough and Poison Jab for coverage; Play Rough hitting other Dark-types as well as Fighting-types; and Poison Jab hitting Fairies. Skuntank isn't good against Steels; which is another reason why I'm toying with HP Ground on Mespirit. But Steels in PU are pretty rare... because most of them are already in higher tiers.
Aftermath was chosen as the ability because it lets Skuntank trade with quite a lot of physical attackers if need by with Sucker Punch and the 25% hit from Aftermath.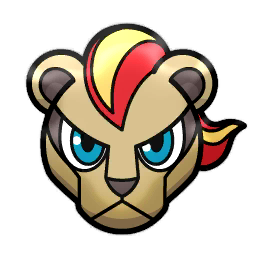 Pyroar @ Life Orb
Ability: Unnerve
EVs: 252 SpA / 4 SpD / 252 Spe
Timid Nature
IVs: 0 Atk
- Hyper Voice
- Flamethrower
- Taunt
- Hidden Power [Grass]
Pyroar was actually added next for a simple reason: I wanted a fast Taunt. Especifically; one able to shut down the likes of enemy Mespirit. Pyroar; with 106 Base Speed; is one of the fastest pokemon in PU in the first place. The rest of the moveset is simple: Raw power to make use of Pyroar's 109 Sp.Atk stat. I don't trust Fire Blast's miss rate so generally go for Flamethrower.
With this core of three pokemon; I started thinking of pokemon to complement them instead of simply looking at viability.

Trevenant @ Sitrus Berry
Ability: Harvest
EVs: 244 HP / 252 Def / 12 SpD
Impish Nature
- Substitute
- Leech Seed
- Shadow Claw
- Toxic
Pyroar and Skuntank share Ground weaknesses. My team had a Water weakness and no resistances. Fighting wasn't a huge issue; but with Hitmonchan and Primape running around; I wanted another resistance for that. Trevenant fit all these criteria. Amazingly; Trevenant isn't even ranked on the PU Viability lists. I find this a little unfair to the tree; since this guy is the glue for my team. Trevenant is just fast enough to outspeed a surprising amount of PU's general tanks at Base 56; allowing him to throw up a Sub to absorb status; and then fight back with Leech Seed and Toxic. His Grass/Ghost typing gives him a lot of chances to switch in and get a Sub up and start being a massive pain.
However; none of this explains why Trevenant over Gourgeist-Super [Except the 2 Base speed advantage which lets him throw a sub up in front of said Gourgeist-Super before it can Toxic/Will-O it]. The advantage is in the ability; Harvest. Sitrus Berry activates as soon as you fall below 50% HP. This can lead to situations where Trevenant gets hit; eats a Sitrus; throws up a Sub; Harvests and immediately eats the Berry again; at which point Trevenant is above 50% and behind a Sub, allowing it at least 2 turns to Harvest again. All which Leech Seed is usually doing work. This is why I've gone Sitrus over the Nature-based berries as well. Those Berries only activate below 25%. I'm finding a lot of people have a lot of difficulty answering Subseed Harvest Trevenant.
Oh; and his Sp.Def is better so he eats up Water-type moves better as well than Gourgeist. I'd use Gourgeist if I wanted a pure physical wall; but Trevenant's role is as an annoyer and switch-forcer with incredible longevity.
I dunno. Maybe the extra Sp.Def and touch more speed are not worth running Trevenant over Gourgeist-Super. Base 55 isn't a massive speed tier. Maybe it's better to have Leftovers than Harvest-Sitrus. But Trevenant is working at least.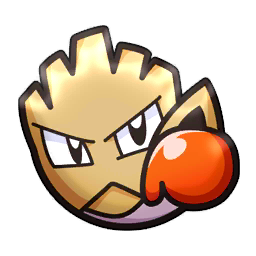 Hitmonchan @ Assault Vest
Ability: Iron Fist
EVs: 248 HP / 252 Atk / 8 SpD
Adamant Nature
- Drain Punch
- Mach Punch
- Ice Punch
- Thunder Punch
I was originally a little suspect of the power of Hitmonchan. I saw the HP and DEF stats and was worried; especially in a tier as physically dominated as PU.
Then I realized I could for HP investment; an Assault Vest and Drain Punch and have a pokemon that could withstand most Special attackers in the tier; allowing me to invest fully into DEF on my Trevenant. Hitmonchan wasn't picked for the team to cover a specific weakness; although the Rock resistance is appreciated. Hitmonchan is just here as a pivot and switch-in to Special Attackers; as well as a Revenge-Killer and cleaner with Mach Punch. I wouldn't say Hitmonchan is an indispensable part of the team, but he's certainly won me a fair few games as well.

Floatzel @ Choice Band
Ability: Water Veil
EVs: 252 Atk / 4 SpD / 252 Spe
Jolly Nature
- Switcheroo
- Liquidation
- Low Kick
- Ice Punch
And here's the slot I am least confident in. With Pyroar and Trevenant, I wanted a FGW core. I've tried various Water-types. Lanturn made me too Ground-weak. and just felt like a momentum loss. Omastar just didn't fit the team and never got chances to set up. Even tried a Nasty Plot Simipour but that simply didn't work either. My current solution is Floatzel; giving the team a second physical threat. I specifically have gone with Band Floatzel because it allows me to use Switcheroo and Floatzel's incredible speed of Base 115 to Trickband in response to most pokemon in PU who like to set up. Banded Base 105 Attack is also pretty difficult to switch into.
However... I'm just not finding much of a chance or reason to make use of Floatzel. Most matches I win... I don't even use it. Maybe the flaw with this slot is that I keep trying Water-types. It hasn't escaped my notice that my team lacks any resistance to Flying, but Flying-types are not amazingly common in PU and most of them are frail enough that Skuntank and Hitmonchan's priority deals with them. Maybe I should go with something bulkier; or of a different type; to act as another pivot or supportive/annoyer pokemon like Trevenant. Or maybe just something like Eelectross to cover the Flying weakness.
I mean; Floatzel isn't showing itself to be strictly bad... but it's seeing a lot less use than the other 5 pokemon on the team.