This is my first Generation V team. It's more or less like most other Sun teams out there, but since it's my own, I figure it should get some attention.

The Team: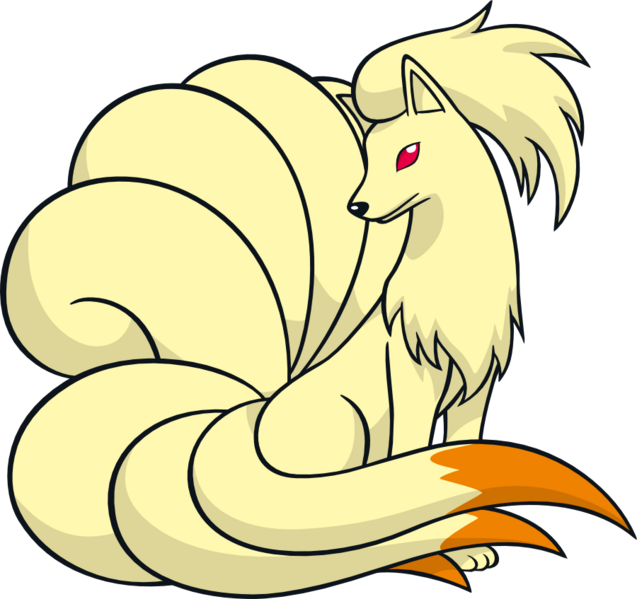 Ataru
(Ninetales) (F) @ Chesto Berry Trait: Drought
EVs: 252 HP / 92 SDef / 164 Spd
Calm Nature (+SDef, -Atk)
- Flamethrower
- Will-O-Wisp
- Rest
- Substitute
The typical sun-team lead. She's meant to be as bulky as possible for maximum longevity, hence I'm using ChestoRest. I'm considering replacing Substitute, which I never seem to use, with Hypnosis instead.
Ai
(Venusaur) (F) @ Life Orb
Trait: Chlorophyll
EVs: 4 HP / 252 SAtk / 252 Spd
Modest Nature (+SAtk, -Atk)
- Energy Ball
- Hidden Power [Fire]
- Growth
- Sleep Powder
Everyone's favorite Chlorophyll abuser. Growth runs like a charm in the Sun, but she seems to fare alright against other weather inducers. Next to Ninetales, this is the Pokemon I'm definitely going to keep on the team. Even though Growth also raises attack, I don't think I really need physical capability with this guy.
Hikaru
(Victini) @ Choice Band
Trait: Victory Star
EVs: 4 HP / 252 Atk / 252 Spd
Jolly Nature (+Spd, -SAtk)
- V-create
- Fusion Bolt
- Brick Break
- U-turn
The Fire-type sweeper. V-create is simply ridiculous in the sun at 270 power. It pretty much decimates everything in its path. In fact, it almost OHKO'd a Steelix with 200 base defense. Fusion Bolt and Brick Break are great for dealing with Politoed and Tyranitar as well as providing great type coverage in general. U-turn is for scouting and quick escapes if I switched in wrong.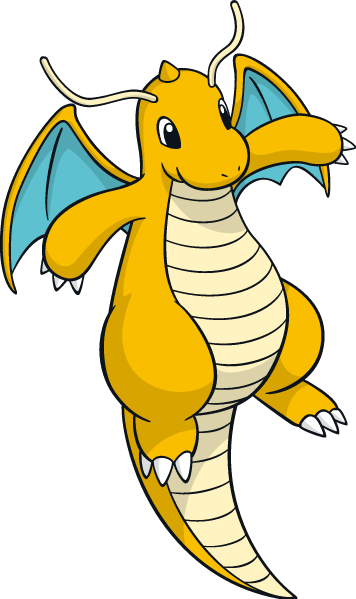 Mika
(Dragonite) (F) @ Yache Berry
Trait: Multiscale
EVs: 108 HP / 164 Atk / 236 Spd
Jolly Nature (+Spd, -SAtk)
- Dragon Claw
- Fire Punch
- Dragon Dance
- Roost
Dragonite is such a great combo of bulk and offense. Thanks to her defense and Roost, I can get in a few Dragon Dances that can faint quite a few Pokemon. Fire Punch also works great in the sun. However, with three other Pokemon with Fire-type attacks, I'm not using it that much. I only wish Multiscale Dragonite had access to Ice Punch instead.
Olivia
(Snorlax) (F) @ Leftovers
Trait: Thick Fat
EVs: 4 HP / 252 Atk / 252 SDef
Adamant Nature (+Atk, -SAtk)
- Body Slam
- Earthquake
- Crunch
- Pursuit
Snorlax is ready for another go at Special Tanking in Generation V! This is more or less the same moveset I had last generation and it's still working pretty well, especially against ghost and psychic types. Basically, Snorlax absorbs all special attacks thrown at her like a...tank. Basically, she just switches in, tries to paralyze, and outlasts her opponent.
Aska
(Hitmontop) (M) @ Leftovers
Trait: Technician
EVs: 252 HP / 252 Atk / 4 Spd
Impish Nature (+Def, -SAtk)
- Mach Punch
- Sucker Punch
- Fake Out
- Rapid Spin
This is a combined technician/rapid spin set. I picked Hitmontop because I needed a spinner who didn't have the rock-type weakness that three other Pokemon of mine have. I originally picked Excadrill, until I realized that it only works in sand teams. But not only does Hitmontop spin like a champ, he hits pretty hard with base 90(?) Mach Punch. Sucker Punch is for all those pesky Pokemon that resist Mach Punch. I do like Hitmontop's special defense, but I feel like it's a bit redundant with Snorlax on hand.
Problems:
- Other weather teams: These are going to always be a problem for a sun team, as basically you can't send out Ninetales until the other weather Pokemon is dead.
- Pokemon I noticed I have a lot of trouble taking out: Blaziken (banned on Smogon, but not on other servers), Infernape, Gliscor, Garchomp
- Types I have trouble with: Ground, Rock(!), Dragon
Possible Changes:


This is what I'm considering trading out Dragonite for:
Heatran @ Air Balloon
Trait: Flash Fire
EVs: 4 HP / 252 SAtk / 252 Spd
Modest Nature (+SAtk, -Atk)
- Fire Blast
- Hidden Power [Ice]
- Earth Power
- Dragon Pulse
DD/Roost is nice, but not only would this pokemon reduce my team's weakness to rock, I would have increased coverage against Ground and Dragon, two types I'm having trouble with. Three fire-types is a bit much, but I have Venusaur and Snorlax to deal with water-types. Also, Victini can hold her own against them with Fusion Bolt.
Note:
Are my pictures too large? This board seems to have a picture resizing option while posting, but it doesn't really seem to work. I can resize them if I need to.