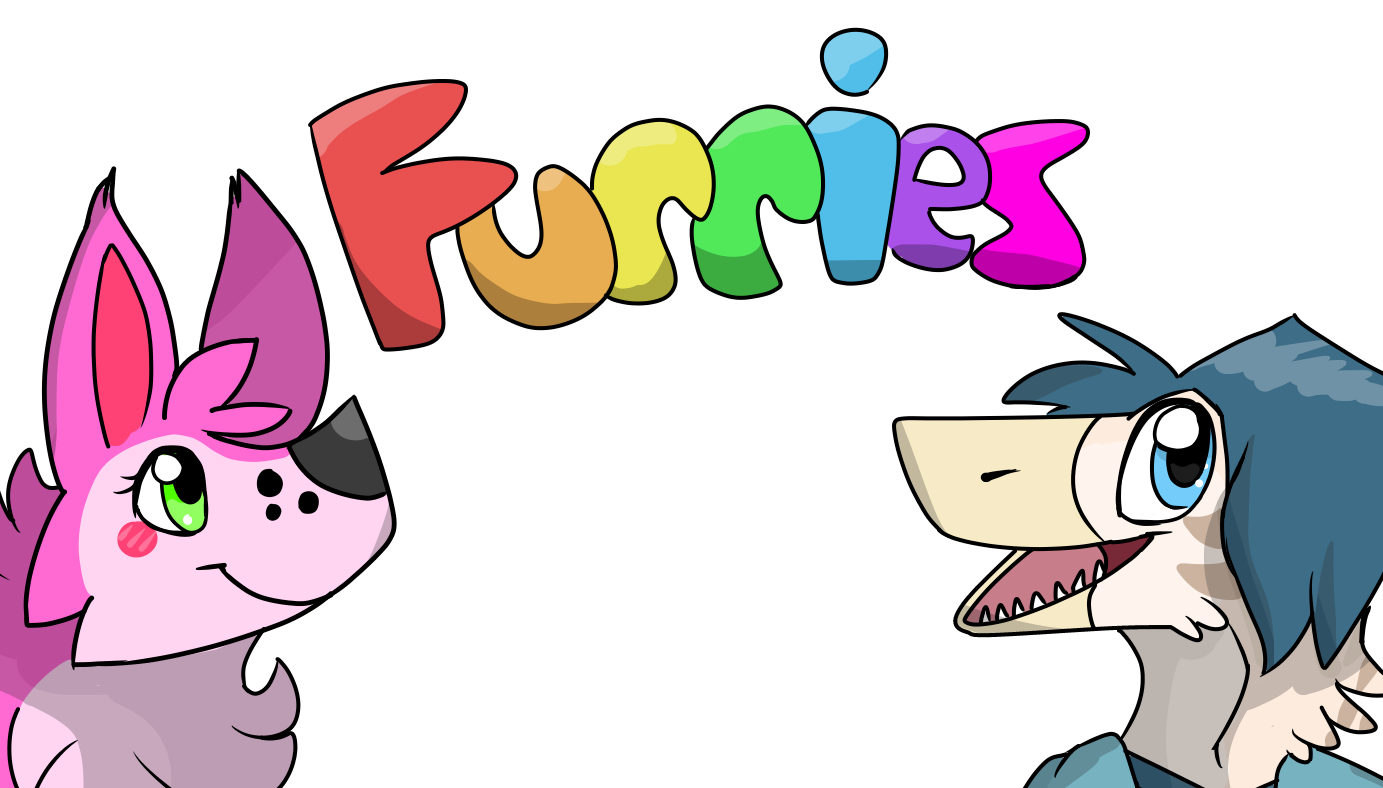 Artwork by me.
Furries. You may know the fans of cartoon animals, the people who dress in furry costumes, or the people who like animals a little too much depending on the media you consume. Sadly due to being very popular in the media there are many misconceptions about the Furry fandom, making them one of the most misunderstood subcultures.
So what is a furry?
A furry has a very simple definition, but is a huge subculture on its own. A furry is a fan of anthropomorphic animal characters, Anthropomorphic meaning a non-human thing with human characteristics. Characters like Mickey Mouse, Chester the Cheetah and Tony the Tiger would all fall into this category.
What is a "Fursona"
Fursonas are a huge part of the furry fandom, though they mean different things to different people. Your fursona can simply just be a furry character you created, An furry avatar you use online (Ex. My "Falkneraptor Mongoliensis) or animal version of yourself. Fursonas can be any animal, any color, and any clothing so you can be as creative as you like. Your fursona doesn't even have to have fur. There are many furries who have characters who are birds, dinosaurs and dragons.
Common misconceptions
Since furries are growing rapidly in the internet community, there is bound to be many misconceptions. I'm not going to address all misconceptions, so you are free to ask any questions.
Do furries think they are animals? - No, not all furries think they are animal. Furries are sometimes grouped up with the Therian subculture, being people who think they are spiritually, sometimes physically nonhuman. There are furries that can be therians, but not all furries are therians.
Is furry a fetish or a sexuality - Although furry does have a sexual side, and there are plenty of NSFW furries, it is not what furries are about. It's not any different then the Anime fandom, as every fandom has it. For most furries, Furry is not a sexuality, it is a hobby.
Questions and Answers?
This thread is to discuss furries, and show light to this misunderstood subculture. You do not have to like furries and you can disagree with me, that is okay. I will be awnsering all questions about the furry fandom, even questions that some furries may find offensive if you have good intentions.
Please do discuss furries, and ask questions, do not spread senseless hate without a point.
Last edited: