Me and my friends have begun breeding gen 6 mons and other random stuff and now we're opening a Trade thread. I'll be updating this thread with all of our latest breeds and I'll be posting a universal want list with our specific wants and maybe some general stuff. Ideally you just post if you're curious what we'd take for something and that person will trade with you.
Rules:
-
No hacks/scams/cheats.
If you do this vs us, especially with the lack of cloning you'll be put on the blacklist and our personal shitlist.
- If you want something, offer what you have for it or link to your trade thread. None of this CMT or just asking if something can be traded, if it's listed we want to trade
- Our timezones range from EST to PST, but we're usually on all day. You'll be looking for these 4 users on IRC: Dotteh, locopoke, kd24, and Randylicious
- Don't redistribute my stuff without permission if cloning comes along. I'm not sure how the other 3 members feel about this.
- If you want a TM on something, let me know and I'll add it to the set before trading if you don't have that TM yet for some reason
- Important! I (kd24) only have Pokemon Y so trading for me will have to take place there. The other guys might accept old trades for future Pokebank but you'd have to ask them.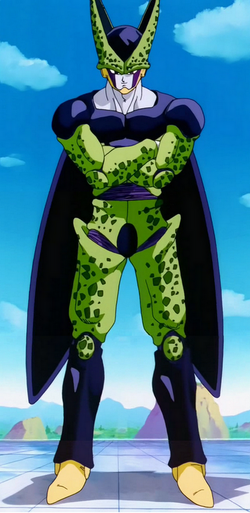 Our Perfect Forms (For Trade)
kd24's Chespin

Chespin
level: 1
nature: Impish
ability: Bulletproof
IVs: 31 / 31 / 31 / X / 31 / 31
EVs: None
moves: Tackle / Growl
kd24's Zygarde

Zygarde
level: 70
nature: Sassy
ability: Aura Break
IVs: 31 / 26-27 / 31 / 31 / 28 / 31
EVs: None
moves: Crunch / Earthquake / Camouflage / Dragon Pulse
"Coil Zygarde ruling the meta, the nature isn't the best, but I feel a Coil ExtremeSpeed set is somewhat real and honestly, I'm happy enough with the IVs and defensive nature and as an added bonus, I used a Master Ball on it because I kept resetting for IVs so if you're into that kind of thing yay"

Locopoke's Honedge + Clauncher



Honedge

Clauncher
"Will update once loco gives me his info later tonight. However to keep you people salivating:
&locopoke> i have a flawless honedge
<kd24> its homecoming
<&locopoke> and a flawless clauncher

So look forward to the updates probably tomorrow!"


The Others....
kd24's Shuckle

Shuckle
level: 1
nature: Impish
ability: Sturdy
IVs: 31 / X / 31 / X / 31 / X (I believe Speed and Special Attack were both 30, I'll IV battle and post complete confirmation)
EVs: None
TMs: Withdraw / Constrict / Bide / Rollout
Randylicious's Shinies
Jolly Poliwhirl and Naughty Golett
Randylicious (otherwise known as L) has both of these mons in shinies that he found in the wild (presumably they have shit IVs however). He is looking for Shiny Gastly or other Shiny offers if you're into that :D
What we're currently working on (all of these will be either 4 perfect ivs - flawless):
Dotteh
: Abra, Goomy, and other things
Randylicious
: Togepi / Vulpix / Bagon / Larvitar / Axew
kd24
: Noibat / Skrelp / Chespin
locopoke
: Pancham
Wants
kd24
: Master Balls (if you can trade items???), Shinies, general good Pokemon (good iv timid/modest/bold zapdos is definitely on my want list)
Randylicious
: Bronzors, Shinies, anything else
Basically lots of shinys :P and Feebas if it even exists
Completed Trades
kd24's Froakie

Froakie
level: 1
nature: Timid
ability: Protean
IVs: 31 / X / 31 / 31 / 31 / 31
EVs: None
moves: Pound / Growl / Ice Beam / Grass Knot
[perfect cell]"I am the Perfect Froakie"[/perfect cell]

for Goodbar's Adamant Outrage 31/31/31/x/31/31 Horsea
Last edited: