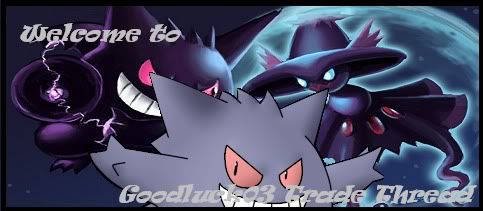 ​
Rules:

No hack pokes.

Need a thread to trade with me or offer ur pokemon in a post.
Extra information:
I only cloning in gts glitch, I apreciate a lot if u can clone one copy for me and bring back.

All my pokes are nicknameable.

All dates are in 2009-2011.

Some of my Pokémon can be semi-redis, but ask to me for what pokémon u want the right's
Services: BP or CP only in 4th Gen, (BP=3 Credits CP=3 Credits, shiny CP=4 to 5 credits depend of the CP, shiny CP with SID abuse = 8 to 10 credits).
Credits.
Pending trades.
Services.
White List:
Chev4
lOlpO

Black List: