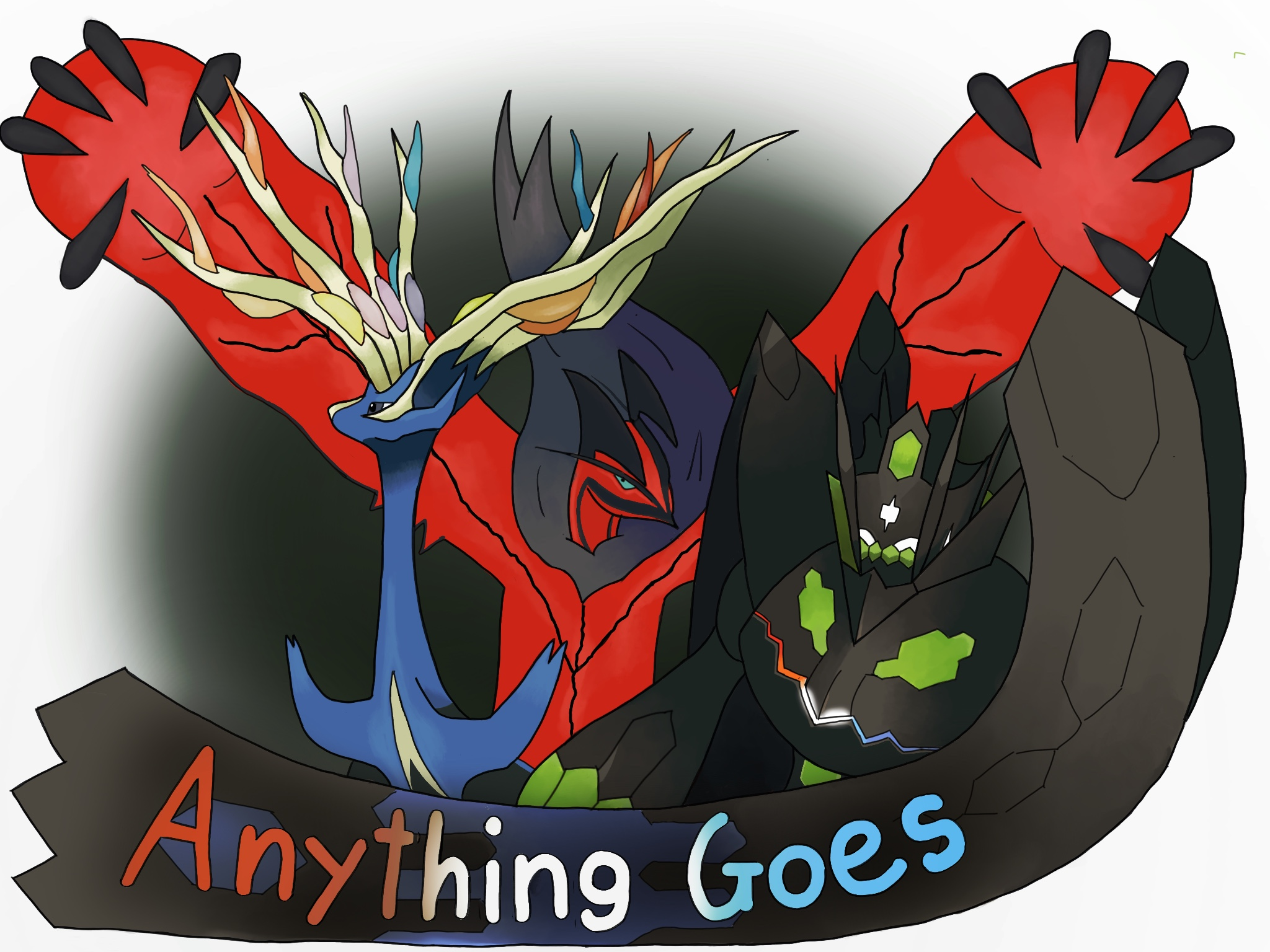 gorgeous art by Albinson​
Welcome to the Anything Goes Winter Seasonal! This seasonal is a type A tournament and will be a part of the
2021 AG Tournament Circuit
; the winner will be one step closer to claiming the coveted AG Circuit Champion banner! This is a double elimination tournament; it will most likely last around 12 weeks and should end sometime in April.
General tournament rules and guidelines are in effect; they can be found here.
In particular, I'd like to take this opportunity to put emphasis on the official rules regarding act calls:
Give an activity win: if one person tried significantly harder than the other to get the game done.​
Give an extension (extend the deadline until Wednesday of the following week): if both people put in similar amounts of effort in getting the game done.​
Coinflip the match: if neither person put in any appreciable effort to get the game done.​
In other words, simply dropping a vague VM on your opponent's wall at the start of the round is NOT enough. I need to see active pursuit on one side, else I will be coinflipping the match.
Specific Rules:
This is a standard Gen 8 Anything Goes tournament (not National Dex AG)
Matches are to be played on PS! or on the Smogtours server.
The format for this tournament is best of three, double elimination.
Replays are required!
Changing teams between matches is allowed.
SS cartridge win conditions are in place; there are no ties.
Standard Rules and Clauses:
Endless Battle Clause: Anything capable of intentionally creating an endless battle is banned.

A Pokémon may not carry Recycle and hold a Leppa Berry in conjunction with Heal Pulse and Milk Drink, Moonlight, Morning Sun, Recover, Roost, Slack Off, Soft-Boiled, or Wish.
A Pokémon may not hold a Leppa Berry while carrying Recycle and Pain Split.
A Pokémon may not hold a Leppa Berry while carrying Recycle and Fling
Losers
Dockiva~~
vs
Nevelle
Dockiva~~
vs
Fardin
Nevelle
vs
Fardin
Deadline: Tuesday, March 23nd, 11AM GMT 0
Extensions will be granted if necessary. Good luck!



REPLAYS ARE REQUIRED
Last edited: