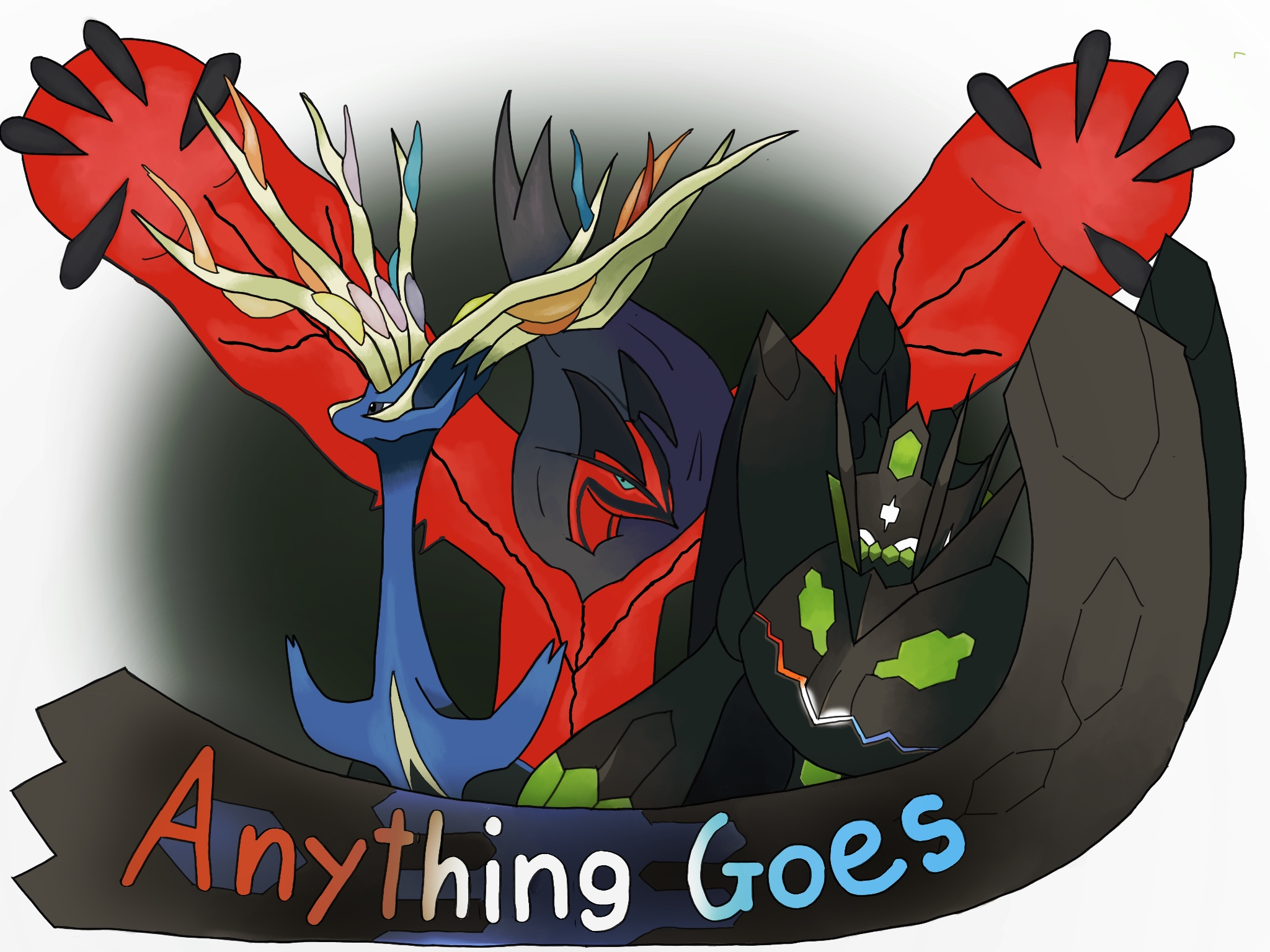 Welcome to the Anything Goes Winter Seasonal! This seasonal is a type A tournament and will be a part of the
2021 AG Tournament Circuit
; the winner will be one step closer to claiming the coveted AG Circuit Champion banner! This is a double elimination tournament; it will most likely last around 12 weeks and should end sometime in April.
General tournament rules and guidelines are in effect; they can be found here.
In particular, I'd like to take this opportunity to put emphasis on the official rules regarding act calls:
Give an activity win: if one person tried significantly harder than the other to get the game done.
Give an extension (extend the deadline until Wednesday of the following week): if both people put in similar amounts of effort in getting the game done.
Coinflip the match: if neither person put in any appreciable effort to get the game done.

In other words, simply dropping a vague VM on your opponent's wall at the start of the round is NOT enough. I need to see active pursuit on one side, else I will be coinflipping the match.
Specific Rules:
This is a standard Gen 8 Anything Goes tournament (not National Dex AG)
Matches are to be played on PS! or on the Smogtours server.
The format for this tournament is best of three, double elimination.
Replays are not required until the last couple of rounds, but you should save them in the case of a disagreement; it is the only way to settle disputes!
Changing teams between matches is allowed.
SS cartridge win conditions are in place; there are no ties.
Standard Rules and Clauses:
Endless Battle Clause: Anything capable of intentionally creating an endless battle is banned.

A Pokémon may not carry Recycle and hold a Leppa Berry in conjunction with Heal Pulse and Milk Drink, Moonlight, Morning Sun, Recover, Roost, Slack Off, Soft-Boiled, or Wish.
A Pokémon may not hold a Leppa Berry while carrying Recycle and Pain Split.
A Pokémon may not hold a Leppa Berry while carrying Recycle and Fling
Winners
Swastik
 vs 
Dockiva~~
Skarph
 vs 
Discoii
Fardin
 vs 
TectonicDestroyer
Yami
vs 
NHelioX7
Pannuracotta
 vs 
Royal1604
Frozoid
 vs 
Maple
iNoLife
 vs
cielbakasan
Maxomega
 vs 
orch
NB402141
 vs 
mistermath
Fc
 vs 
Frito135
Nevelle
 vs 
lotiasite
PurpleGatorade
 vs 
Ryenix
Losers
64 Squares
 vs 
Leleforubers
Monsareeasy
 vs 
WSun1
Rhmsitb
 vs  winner of (
Mr.Bossaru
vs
Staxi
)
Death of Mimikyu
 vs 
jerryl309
Kaitlyn
 vs 
Albinson
Quantum Tesseract
 vs 
Teggun Burcs
Geysers
 vs
I Eat Snoms
Amelia Diane
 vs 
Shivam3299
Manan999
 vs 
Bread Sandwich
Some Bob
 vs 
DrunclePun
Ainzcrad
 vs 
Raftel Reshirams
Ninjawarrior7778
 vs 
Rotten
Deadline: Monday, February 8th, 11AM GMT 0
Extension Deadline: Wednesday, February 3rd, 11AM GMT 0
Good luck to all participants!
Last edited: