This user has a custom title








ASB Team Tournament Redux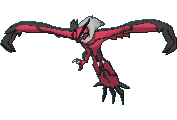 Those are the prizes yo
​
Almost four years ago came the tournament that would change the face of ASB, with 15 teams of three signing up for a chance at the then coveted Master Ball, fighting it out in glorious team destroying fashion. Long notorious for the quality of its matches, the rise of newcomers to the upper echelon of ASB, and the first instance of serious johning, the original team tournament was a sight to behold, with Team jassmashpwn triumphing in the finals over Team Cruel Brittania. In honour of that tournament, Birkal, FMD, and myself return to bring you the highest quality of competition once more. This time the stakes are as high as ever, with not one but THREE legends being given out as prizes. Long awaited in ASB, you have the opportunity to win your team the Kalos trio: Xerneas, Yveltal, and Zygarde.
24 combatants have fought long and hard to make it to this point in search of these coveted prizes and we bring to you now the two finalists for this tournament.
Up first: Team Rocket!
Singles: Birkal
Doubles: Mowtom
Triples: Frosty
And their intrepid opponents: Team Midnight Machine!
Singles: YellowAdminSilver
Doubles: Dogfish44
Triples: Maxim
The teams are set, the combatants are ready, it's time for a death battaaaaaaaaaallllll BEGIN!
The following rules will apply to each tournament match:
All Abilities
All Items
3 recovers/5 chills
3 Substitutions
1 Mega
Switch=KO
3 Day DQ for battlers
3 Day DQ for refs
Self-KO clause; in the event of a double KO to end the match, the Pokemon that KOed itself through whatever means (self-KOing move, energy exhaustion, etc) loses.

Once battles start they are expected to move quickly; this means both battlers and refs should be active.
Also, tournament matches should be your first priority
; if you have to decide between posting for a tournament match and posting for another match, then unless you are severely risking DQ in the other match or have already done a tournament round that day then you should post in the tournament match. Battlers, you are on a 3 day DQ warning, between you and your teammates it should not be difficult to get orders in.
You have one DQ warning per match, go over that and you lose, tough shit.
Don't get DQed. With respect to LOAs, you will have a TOTAL of 5 days per match that you can extend DQ by via LOA. Go over 5 days, burn your DQ warning, and get DQed? You lose. Don't screw your team.
Finally, we would also like to see a return of the fantastic flavour that was characteristic of the original ASB Team Tournament and, as such, FMD and I will be subjectively awarding bonus UC based on the subjective quality and content provided in the flavour of the reffing. Feel free to reference old tournament matches if you are unsure of how to go about this process.
Important Information, Rulings, Alterations, and Other Miscellaneous Information
- FMD is the assistant host
- Singles will be 3a/round, doubles and triples will be 2a/round
- You may collaborate with team members to create orders. You MAY NOT post on their behalf.
- There is a default blanket ban on legendaries. You may bring them if both battlers agree to their use. Therefore we will allow an extra slot exclusively for the use of legends. As the opponent has control over the use of the legend, this should not convey any unfair advantages.
Matchups:
Team Rocket vs. Team Midnight Machine
1. Singles
Birkal vs. YellowAdminSilver
Ref: ???
2. Doubles
Mowtom vs. Dogfish44
Ref: ???
3. Triples
Frosty vs. Maxim
Ref: ???
Deadline to send in will be two days after the refs have been posted. Refs, please have your thraed up within two days or that time.