Siswi SMA Negeri Leidenschaftlich


UPL Champion

KINGAMBIT +

REVIVAL

HO
Introduction
Hello everyone, this is my first RMT of Scarlet and Violet, so far i have enjoyed this meta very much with the viability of offense and the lack of regenerator spam, although i do dislike this meta sometimes with pokemon like

Garganacl or

Dondozo being seemingly invincible. However, even before the game was out, i have been observing the Leaks and notice the massive increase of power creep, so i immediately looked for some broken synergy and i saw

Pawmot +

Kingambit being a big one. Reviving mons into having an omega boost? that sounded awesome. So i waited in showdown until the devs implemented revivals blessing properly without
having softlock glitches.
After all is well, i immediately made a team abusing ALL the broken HO pokemon available, testing different mons, support, leads, combos and i found that this one is the most broken of all. and dare i say it, this might be my best team yet.
PROOF OF PEAK
Vertex's Peak
My Peak
i forgot to screenshot it, i cry everytime

... it was around 2048 tho.
Teambuilding Process


I got the idea for this team when the leaks came out. Supreme Overlord + Revival Blessing is a broken combo which makes your opponent Battle Against A True Samurai. Of course, I had to wait a bit for Revival's Blessing to be implemented on Pokemon Showdown. Supreme Overlord's counter still caps at 5 but theoretically you can have a "Fallen: 5" while still having 2 Pokemon left since a revived Pokemon still counts as a fainted one.



I added Annihilape here because Rage Fist's power still stays intact even after it dies. So in a perfect game, you can have your last two pokemon being a "Fallen: 5" Kingambit and a revived Annihilape with a 250+ BP Rage Fist to absolutely destroy the opponent. While this scenario is rare, Annihilape still works great here as a set-up sweeper, balance breaker, spin-blocker and an overall massive threat to keep your opponent on their toes.




The the team was quite slow at this point so I added

Dragonite for its broken priority in Tera-Normal Extreme Speed. Its great bulk and typing allows it to also help check threats such as Great Tusk, Breloom, and Floatzel.





Every Hyper Offense needs a strong lead and Iron Treads is the best fit here. With Quark Drive + Booster Energy it is able to outspeed common anti-leads such as Choice Scarf Chi-Yu, Dragapult, Iron Valiant, Choice Scarf Rotom-W, and Chien-Pao. Its typing is also amazing for the everpresent

Glimmora.






At this point I realized that

Chien-Pao and

Chi-Yu are huge threats for my team so I decided to add Quaquaval. It is also a good set-up sweeper that can snowball late-game if played well.






I tested the team with the previous six and I found that having 6 physical pokemon isn't ideal as I kept losing to

Bulk Up Quaquaval,

Talonflame fat teams and

Iron Defense Garganacl. Thus, I replaced Quaquaval with Chi-yu. I am weaker to Chien-Pao but it has honestly been manageable since every member of this team has respectable bulk, while Chi-Yu itself is a Chi-Yu check. After this change, this team has become much better and I haven't had trouble against the aforementioned Pokemon.
So without further ado....
Overview
The Team


Pawmot @ Focus Sash
Ability: Iron Fist
Tera Type: Electric
EVs: 252 Atk / 4 Def / 252 Spe
Jolly Nature
- Double Shock
- Close Combat
- Mach Punch
- Revival Blessing
Revival Blessing provides invaluable support and has amazing synergy with Annihilape and Kingambit. One broken interaction is that Revival Blessing isn't negated by Supreme Overlord. So in theory, you can have a "Fallen: 5" counter on Kingambit with an extra member left in your party. Another broken interaction is that Rage Fist's power does not reset even after Annihilape faints. Although Revival Blessing is Pawmot's main use, its good speed tier and access to high base power moves lets it carry its own weight and sometimes even clean up late-game. Tera-Electric is the best Tera-type here so Pawmot can spam Double Shock. Mach Punch also provides non-negotiable utility as it is one of the 3 priority users on this team.



Undyne (Kingambit) @ Leftovers
Ability: Supreme Overlord
Tera Type: Flying
EVs: 104 HP / 252 Atk / 152 Spe
Adamant Nature
- Kowtow Cleave
- Sucker Punch
- Iron Head
- Swords Dance
Kingambit is both the defensive cornerstone and late-game cleaner of this team. Its amazing bulk and defensive typing lets it wall a lot of common pokemon like Dragapult, Gholdengo and Meowscarada. It also lets sets up comfortably on common defensive pokemon such as Amoonguss and Toxapex. Its access to Sucker Punch is critical as it is one out of 3 priority users on this team to ease the matchup vs opposing offense. When your counter hits at least "Fallen: 4", one Swords Dance alone can end up winning the game on the spot vs any team without Dondozo. Kowtow Cleave even OHKO's

Corviknight at that point after Stealth Rock damage. Against offensive teams it is no joke either, being able to OHKO Annihilape, Chi-Yu, Dragonite, and Baxcalibur after a boost. Tera-Flying is used so Kingambit can set-up on Ting-Lu and Great Tusk. It can also bait super effective moves such as Sacred Sword from Chien-Pao or Earthquake from Dragonite. The Speed EV's reach 174 Speed which outspeeds most Kingambit that try to creep Corviknight.


Annihilape @ Leftovers
Ability: Defiant
Tera Type: Water
EVs: 24 HP / 252 SpD / 232 Spe
Jolly Nature
- Bulk Up
- Rage Fist
- Drain Punch
- Taunt
Kingambit may be the star of this team, but Annihilape is going to be the Pokemon that carries most games. Its great bulk lets it take even super effective moves such as Dragapult's Choice Specs Shadow Ball and some of OU's strongest special attackers in Chi-Yu and Iron Valiant via Tera-Water. It's also a great spin-blocker as you both outspeed and set-up on Great Tusk with the speed investment. I usually tend to play Annihilape aggressive early-game since you can always revive it later while keeping the Rage Fist boosts (should be 200BP+ at that point). Vital Spirit is an option for Amoonguss and Breloom, but Defiant tends to be more consistent to punish Defog Corviknight.


Dragonite @ Silk Scarf / Heavy-Duty Boots
Ability: Multiscale
Tera Type: Normal
EVs: 252 Atk / 4 SpA / 252 Spe
Naughty Nature
- Dragon Dance
- Extreme Speed
- Hurricane
- Earthquake
Hyper Offense as an archetype has historically been weak to rain teams and Choice Scarf users so Dragonite is only a natural fit with its great typing and access to Extreme Speed. Because 5 out of 6 members on this team are physical attackers, Hurricane is a nice lure to remove otherwise problematic threats such as

Bulk Up Quaquaval,

Dondozo, and

Great Tusk. The combination of Silk Scarf + Adamant Nature makes Extreme Speed hit like a nuke akin to E-Killer Arceus via Tera-Normal. At +1 it one shots Pokemon like Iron Valiant, Chien-Pao and Breloom. It also becomes near unstoppable late-game, doing 65%+ to max defense Rotom-W for example. Silk Scarf does make you weak to hazards, and losing Multiscale due to Stealth Rock might not be ideal. Thus

Heavy-Duty Boots are still fine.

Iron Treads @ Booster Energy
Ability: Quark Drive
Tera Type: Ground
EVs: 252 Atk / 4 SpD / 252 Spe
Jolly Nature
- Earthquake
- Knock Off
- Stealth Rock
- Rapid Spin
Iron Treads is a fantastic lead as it is the fastest viable rocker in OU while providing valuable Rapid Spin utility for Focus Sash Pawmot and Silk Scarf Dragonite while also being a hard counter to the most common lead

Glimmora. Knock Off support is also vital to remove Corviknight's and Great Tusk's Rocky Helmet, an otherwise big nuisance that can cut Annihilape's breaking short. Tera-Ground is the best option in order to punish opposing Annihilape players looking to spinblock while also 1v1'ing Tankchomp in games where Terastalizing early won't end up being too detrimental.

Chi-Yu @ Choice Specs
Ability: Beads of Ruin
Tera Type: Fairy
EVs: 252 SpA / 4 SpD / 252 Spe
Timid Nature
IVs: 0 Atk
- Overheat
- Dark Pulse
- Flamethrower
- Tera Blast
Chi-Yu is the most broken Pokemon in the tier and it's another natural fit for its immediate power and being a much needed special attacker. It is also your best anti-lead vs Glimmora. Tera Blast-Fairy is a great move to click when it comes to mid-grounding with your breaking, while simultaneously removing traditional checks such as Roaring Moon, Ting-Lu, and the rare Tyranitar. Fairy is also great typing defensively, dropping your Stealth Rock weakness while allowing you to check Iron Valiant, Breloom, and Dragapult in a pinch. I'd even go as far to say you're doing yourself a disservice by not running Tera-Blast Fairy in the last slot. The remaining moves are self-explanatory.
OTHER OPTION




Blue Alphys (Quaquaval) @ Leftovers
Ability: Moxie
Tera Type: Water
EVs: 252 Atk / 4 SpD / 252 Spe
Jolly Nature
- Swords Dance
- Aqua Step
- Close Combat
- Taunt
With Chi-Yu currently dominating the OU landscape, a future suspect test may be on our way, so the best replacement would be Quaquaval. Originally, this team already had Quaquaval; it has great defensive typing which resists both Chi-Yu, Kingambit, and Chien-Pao's STAB moves. With Swords Dance, Moxie, and Aqua Step, Quaquaval turns into a terrifying set-up sweeper that can even snowball from turn one. Taunt allows it to beat defensive pokemon that usually wall it like Amoonguss (if Tera-Steel), Toxapex and Dondozo. Tera-Water is preferred to boost the sometimes middling base power of Aqua Step while also removing its Fighting-type weakness to 1v1 Azumarill and Corviknight.
THREATS

Garchomp
Lead garchomp is tough since it can take Iron Treads' Earthquake with ease, and set up spikes and rocks, if the garchomp decides to to kill the treads, you have to revenge kill with pawmot and break its sash which isn't ideal.
Besides that, if you play the team well there aren't many big threats, just annoying mons to face like a well played

Iron Valiant and
Breloom.
Replays
Vertex's More Organized Showcase of each mons
https://replay.pokemonshowdown.com/gen9ou-1753238553-eqsa4h4lejr364esyfn0s4p7yct8ccipw
Ladder Peaking Game
https://replay.pokemonshowdown.com/gen9ou-1753223700-b0jcfmyao5x3w5247w3f4ozcxldoh2lpw
Hurricane Dnite the Goat
https://replay.pokemonshowdown.com/gen9ou-1753214210-163h64xwwfjhbx8snwc6xbwg5cj8ligpw
Ape and Chi-yu are broken
https://replay.pokemonshowdown.com/gen9ou-1753197619-gspgis2iwtp5tgcqkaet58kn6cqkkvopw
Kingambit Clutch
My (less organized) Replays
https://replay.pokemonshowdown.com/gen9ou-1753680028-w2bu6h4p386gtd2txiqhiwk9c74wfq9pw
Annihilating Stall
https://replay.pokemonshowdown.com/gen9ou-1752594242-c1pj3z5ximed6cpjsl9fltt3am0ok3rpw
Pawmot Destroying things alone
https://replay.pokemonshowdown.com/gen9ou-1750199214-0i8z3bav06vlciy3kfsmf7oiopyk0ftpw
Kingambut Clutch with tera vs HO
https://replay.pokemonshowdown.com/gen9ou-1753717801-gs78zbkcwfwqra658ml7fdneoaa4bxfpw
Vs Iron Hands + Azu screens
https://replay.pokemonshowdown.com/gen9ou-1753543092-ek6ry2kj6qhsdou2i6fwxlro53vdntepw
Vs Standard Balance
https://replay.pokemonshowdown.com/gen9ou-1751082634-1c5p7xfdaosnsi1vbxmkrwrz61tdec6pw
Quaquaval Version doing work
https://replay.pokemonshowdown.com/gen9ou-1754153150-y0gsmyodx3kfz7dkdnkn1t9uplaiv2spw
Vs Anoyying Balance
https://replay.pokemonshowdown.com/gen9ou-1755367593-ype5ldm2jnwygiyun0x05kjgxp1gpgipw
Vs Moon Tusk Garg
Funny Replays
https://replay.pokemonshowdown.com/gen9ou-1750504320-lcrni7pi5attcffs5seqfhaxixb1ufnpw
Vs blunder
https://replay.pokemonshowdown.com/gen9ou-1754173346-w937cfe7lb64217slmrz272vgviikhkpw
Vs the same team
Team Pastes
https://pokepast.es/22f60323a71ff5de

Chi-Yu Version
https://pokepast.es/e53347adc377bbeb

Quaquaval Version
OTHER TEAMS
​
SS Overused Teams








ANTI-META Nidoking Super Offense (Version 1 and Version 2) PEAK TOP 8 LADDER 1938+
https://www.smogon.com/forums/threa...and-version-2-peak-top-8-ladder-1938.3696044/





"Grudges" A Grudge Alolan Ninetales Bulky HO (PEAK #3 2003) + OST Team Dump
https://www.smogon.com/forums/threa...s-bulky-ho-peak-3-2003-ost-team-dump.3698343/





"Hax Forecast" - Anti-Stall Togekiss + Druddigon + Melmetal Parahax Spam - PEAK #1 (2074 ELO, 85.3 GXE)
https://www.smogon.com/forums/threa...arahax-spam-peak-1-2074-elo-85-3-gxe.3699903/




"The Dark Fantasy - Peaked #1 Multiple Times"
https://www.smogon.com/forums/threads/the-dark-fantasy-peaked-1-multiple-times.3708519/
SS Ubers Teams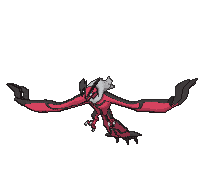 Rain with Cappuccino - Peaked #1, #2, #4 (Dugtrio + Barraskewda Rain)
https://www.smogon.com/forums/threa...eaked-1-2-4-dugtrio-barraskewda-rain.3704471/
Shoutouts
Vertex
for helping getting his own peak with this team and also proofreading this post (and also some inspiration for this team)
Kibo
heck you <3
The people at PT mainly
IPF
clean
Shiox
fabwooloo
for also inspiring some choices for this team
and
Storm Zone
too for the same reason, and also telling people you made this team
Fusien
for the free elo on ladder
Outro
So yea that's the team. I had a few other teams in mind that i wanted to make an RMT post about like my 3 teams on
the sample teams thread
being
the (no longer charizard) sun
,
the webs
and
the arcanine balance
, while those teams are consistent with winning games like this one, they don't quite have the "Cool" factor that this team also has. if you do have suggestions to make this team better do leave reply below, this meta has been fun for me so far from day 1 with the neutering of fat balance/regenerator spam like in the end of gen 8, and i am excited to build more teams that are also good. Anyways,
GOODBYE EVERYONE!
​
Last edited: