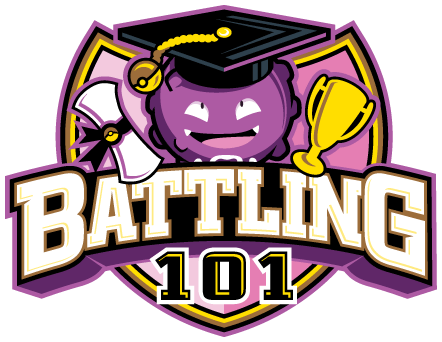 I promised some big changes in the month of December but things have been pretty delayed, but hopefully this is something you newer battlers can look forward to.
Two of the biggest issues with Battling 101 is that our tutor program is always limited in spots, and admittedly Battling 101 might not have always been the best place for people who are completely new to the concept of competitive battling.
We've had Battling 101 "seminars" which basically functioned as podcasts between tutors that discussed things such as editing, teambuilding, and risk v. reward before, but I found that a lot of the times they rambled on and on about matters that didn't necessarily pertain to the people who needed help the most.
To help fix some of these problems, I'm going to be hosting a monthly webseries called Battling 101 Basics that covers, well, the basics. This is for battlers who have just started playing competitive battling and are completely new to some of the concepts found in most if not all Smogon metagames. They'll be very short and simple in terms of material.
The first episode will be on Smogon YouTube shortly, but for now you can watch it on my own channel.
I promise you that this won't die out like many of the other failed projects that Battling 101 has tried to keep afloat! Have a Happy New Year's, and let's make 2015 our best year yet.
Episodes:
Last edited by a moderator: