approved by fireburn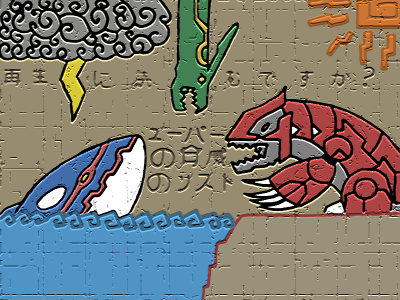 Be serious when posting! This is so we can have some insight on what uber players do behind the scenes that help them do well in tours!
​
It is utterly imperative for each and every competitive player of this game that one has acquired a pre-conceived sacramental ritual to be effectuated prior to, through the course of, and/or subsequent to any given high-stakes engagement within a tournament setting, and the sole purpose of this thread's being is to proliferate discussion regarding said executions of ceremony. Ubers is idiosyncratic in the stress and mental perssure that it exerts upon either player on the battlefield, a collorary of perilous threats such as Primal Groudon domiciling in the metagame. It thenceforth follows that any given player is shaken to their core being in a hypothetical situation wherein said player stands in the position of exiguous preparation. It goes without saying that the plethora of buoyant tournament players require such facilities to be carried out upon in the face of the multitudes of hostile environments that is their reality, perhaps by now that which is all-too familiar. In consequence, I hereby propose for this thread to be kept open in order to examine in a manner with an emphasis on greater focus upon said rituals to, hopefully and ideally, give birth to the synthesis of novel insights into how one can improve one's consistency over the course of a superfluity of formal matches.
The art of team-building and team-testing are the two primary forms of modus operandi that come immediately to mind when discussion regarding this subject matter is ignited, yet all-too often neglected concerns the mental preparation aspect of participating in an engagement in the context of a tournament setting. Does there exist a discrete domain of music, for example, that one could conceive of in order to derivate the execution of the aforementioned facilities? Would it be more advantageous to maintain a particular intensity of stimuli facilitated by the use of external stimuli, or on the other side of the dichotomy, to endeavor to maintain a particular level magnitude of pacified mental composure? What of the dichotomy between preserving one's focus to be concentrated solely on the task at hand of playing a game of Mongolian dog fighting, and the act of multitasking one's cerebral processes by, perhaps, laddering or playing in room tours halfway through ravishing one's opponent in tournaments such as UPL or Seasonal Finals, as can been seen from user hyw? Needless to say, rituals that can be bisected in their classification are omnipresent within the realm of sacramental protocols carried out by the myriad of tournament-grade competitors of this game, contingent on the outcome of the very game in question: a win or a loss. Such matters are further complicated by the morality backing such a dichotomy as well: how reflective has the win or loss been upon the skill of either contendor, and their respective ghosters, of the bout? And how do such complexities influence one's demeanor or comportment subsequent to the final turn played; to commemorate the accomplishment or to sit down and be humble? What proportion of emotional outburst to a rational dissection of turn-by-turn analysis is most appropriate?
There will be no strict formatting to the posts so feel free to discuss whatever you want as long as it's appropriate and is related to the thread.
It's important for competitive players to have a routine or some might say a ritual that they will partake in before, during or after some important tour match. This thread is to talk about said rituals and hopefully give everyone insight on what goes through a tournament players mind before, during and after a game. We all know ubers can be extremely stressful when playing in crucial tour matches just like any other tier but unlike other tiers we have to prepare for almost unstoppable beasts such as Primal Groudon and Xerneas. I'm sure many successful tournament players need to prepare mentally and have a routine that they go through for every match to stay consistent. We don't care if it's before, during, or after the game we just want some insight!

Teambuilding and testing are the two main preparations that people talk about when it comes to tour matches but there is hardly any talk about the mental preperations. Is there certain music you enjoy listening to before playing or during playing? Do you keep your mind stimulated or relaxed before your game? During your game are you focused on just the game or are you also reading harry potter? Of course there ares also the rituals that people will have after a win or a loss in a tourgame. Do you celebrate when you win or do you sit down and be humble? Do you cry when you lose or do you look back at the game and dissect it, figuring out what you did wrong? These are just some examples I could come up with but I'm really looking forward to hearing some answers from the community!

There will be no strict formatting to the posts so feel free to discuss whatever you want as long as it's appropriate and is related to the thread.