blace's
mind blowing
art gallery!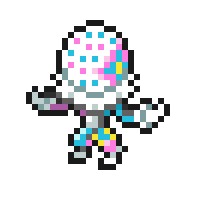 banner by me! blacephalon gif found here.
​
hi there! welcome to my art thread.
it's nice to meet you - i'm blace! i started drawing as a hobby recently and i'd love to share my creations with you!
i hope that this gallery can showcase my improvement as i draw more.
logos for the postwick pults and full moon frosmoths in TPP iii.
i drew some discord emotes for the ruin valley roserades in BLT!
a turtwig drawing i drew for the turt's win in BLT.
a drawing i made for my friend
Eggs McGee
's birthday!
a litwick i drew for
Nol
a bisharp i drew for my friend
100%GXE
's birthday.
drew a yveltal that i'm extremely proud of.
older pieces in this post have been moved
here
.
i do not take requests
unless stated otherwise. if you'd like to commission me, please contact me for more info!
do not use my art without permission.
thank you so much for viewing!
Last edited: