Past Below

Approved by Isaiah and drampa's grandpa
Original Idea by Dratios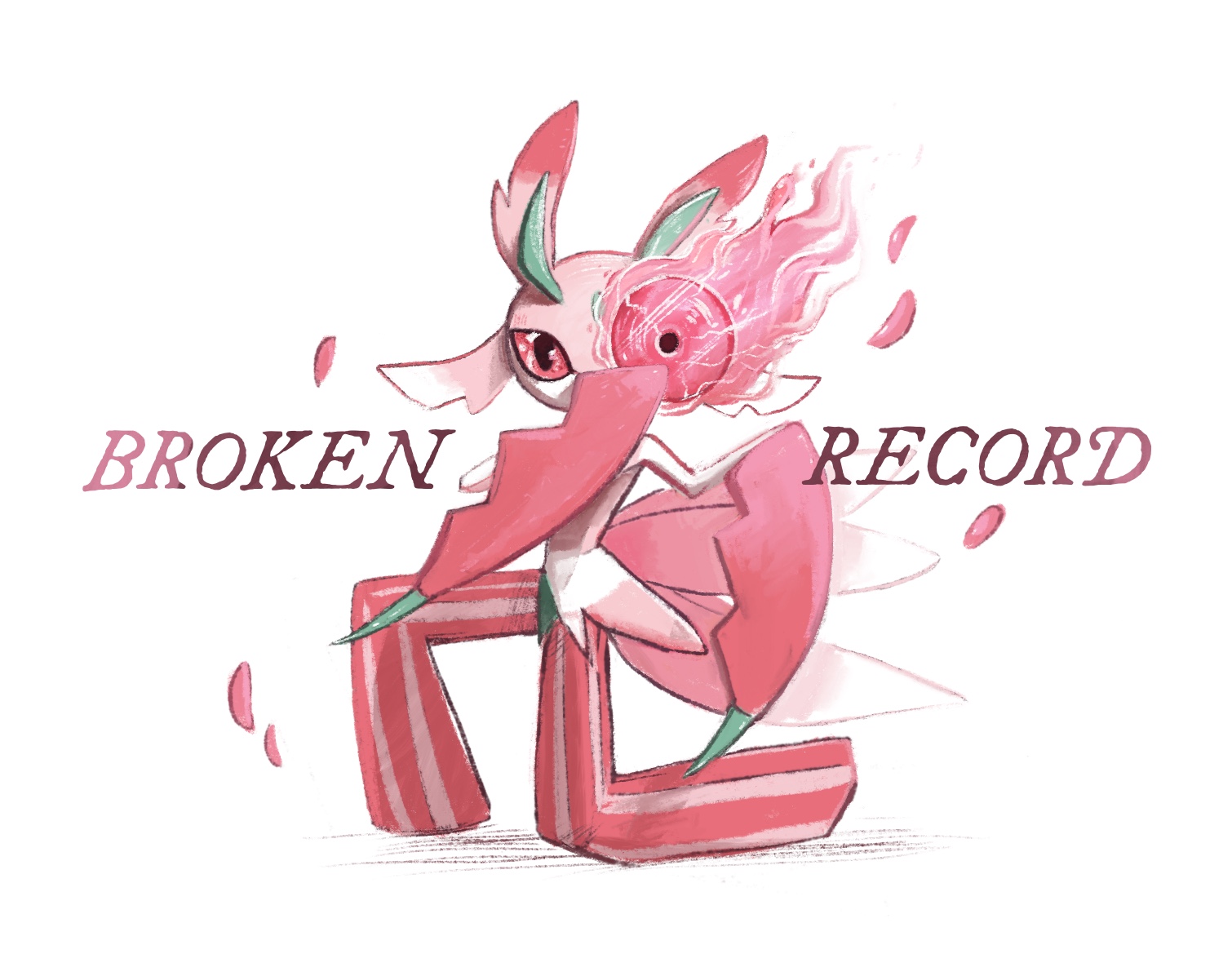 Art by Daylight
Broken Record
​
Have you ever raised your fists to the heavens and cursed the limited number of moveslots? Or wished you could make every stall mon ever learn Spikes as well? Or maybe you just wanted Weavile to learn Gunk Shot to bean Clef out of existence? Broken Record solves all of these problems. You hold a TR, forfeiting your item slot, but in return learning the held TR as a 5th move. This allows for more flexibility in movesets; for example, attackers can run more coverage and utility mons can now run hazards.
Example Sets:

Zapdos-Galar @ TR00 (Swords Dance)
Ability: Defiant
EVs: 252 Atk / 4 SpD / 252 Spe
Jolly Nature
- Brave Bird
- Close Combat
- Thunderous Kick
- Throat Chop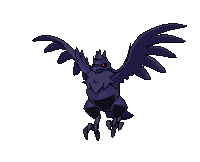 Corviknight @ TR23 (Spikes)
Ability: Pressure
EVs: 252 HP / 168 Def / 88 SpD
Impish Nature
- Body Press
- U-turn
- Defog
- Roost
Banlist:
Pokemon:
Calyrex-Ice, Calyrex-Shadow, Cinderace, Darmanitan-Galar, Dialga, Dracovish, Dragapult, Eternatus, Genesect, Giratina, Giratina-Origin, Groudon, Ho-Oh, Kartana, Kyogre, Kyurem, Kyurem-Black, Kyurem-White, Landorus-Incarnate, Lugia, Lunala, Magearna, Marshadow, Melmetal, Mewtwo, Naganadel, Necrozma-Dawn-Wings, Necrozma-Dusk-Mane, Palkia, Pheromosa, Rayquaza, Regieleki, Reshiram, Rillaboom, Solgaleo, Spectrier, Urshifu-Single-Strike, Xerneas, Yveltal, Zacian, Zacian-Crowned, Zamazenta, Zamazenta-Crowned, Zekrom, Zygarde-base
Items:
TR29 (Baton Pass), TR82 (Stored Power)
Abilities:
Arena Trap, Magnet Pull, Moody, Power Construct, Shadow Tag
Banned Moves
: Baton Pass
Clauses:
Sleep Moves Clause, Species Clause, Nickname Clause, OHKO Clause, Evasion Moves Clause, Endless Battle Clause, Dynamax Clause
Tiering History:
2022/4/29 - Meta created with initial banlist
2022/7/1 -
Kartana, Regieleki, and TR82 (Stored Power) quick banned
2022/7/7 -
Melmetal, Dragapult and Rillaboom are quick banned
Current Watchlist:
TR00 (Swords Dance)
TR23 (Spikes)
TR51 (Dragon Dance)
TR68 (Nasty Plot)
Zeraora
Council:

Tranquility

Eggs

Instruct

UT

Dratios
FAQs:
Q:
Do moves like knock off, fling or trick work on TRs?
A:
No, held TRs may not be removed by any means (similar to that of Z-moves or Mega Stones). Knock Off is also 65 BP when used against a TR.
Q:
Is a TR added like a fifth move with normal PP and Power?
A:
Yes, the move will have the same mechanics as it would have normally, including secondary effects as well.
Q:
Can I add TRs to a mon that doesn't normally learn it?
A:
Yes, there are no restrictions to which TRs can be used aside from the ones that are banned.
Q:
Can a mon hold a TR for a move it learns naturally?
A:
Yes, but it can't have the move in its set. You can't have the same move twice, basically.
Q:
How many times can I use a specific TR Move on a team?
A:
A specific TR move can only be used once per team. So no, you can't just add dragon dance to all of your team.
Q:
Do I have to use a TR on a pokemon's item slot?
A:
No, and infact some pokemon benefit from sticking to their normal items and not using a TR for their item slot.
Q:
Where is the metagame playable?
A:
Currently it is playable on ROM, albeit with just a standard banlist.
Resources:
List of TR Moves
Last edited: