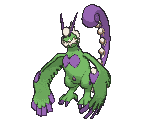 This RMT is pretty different from a lot of the past RMT's I have created. Usually I have more offensive teams, but in this project, we have a bulkier squad. Choice Band Dragapult is a mon that I have been dappling with for a little while. It's excellent speed tier allows it to have a jump on most the metagame. Dragon Darts is a strong STAB move that has the perk of being able to OHKO Dragonite. With Spikes, Dragapult can become very difficult to switch into late game, and can Snowball to victory.
1. Proof of Peak
2. Teambuilding Process
3. The Pokémon
4. Threats
5. Replays
6. Conclusion

Proof of Peak:



Teambuilding Process:


Firstly, I wanted Spikes, in order to help Dragapult break down the opposing walls. Ferrothorn is by far the best Spikes setter in the metagame. Skarmory was also an option, but Ferrothorn provided a water resistance, and is generally better against the meta.



Clefable I figured would be a great addition to the team, as it is immune to hazards, and provides Knock Off, allowing for removal of Heavy-Duty Boots. It also pairs well with Ferrothorn, as Ferrothorn helps check mons that Clefable may have trouble with, such as Melmetal.




Tornadus was my next pick. While I usually did not want to clear hazards, I figured a defogger would still be useful in order to clear Toxic Spikes (Since the team has no poison type). Tornadus is our main Rillaboom/Kartana check, which would otherwise be massive threats for our team. Knock Off is also super valuable for removing Leftovers and Heavy-Duty Boots.





Choice Specs Magnezone is our secondary breaker for the team. Magnezone matches up well against all the fairy types that prevent us from clicking Dragon Darts. Magnezone also helps us remove Corviknight, which is important for Dragapult. While I may be Specs, Ferrothorn usually get's chipped down from our hazards and Knock Offs.






Lastly this team didn't have a ground type. I settled on SpDef Garchomp, because it provided a nice fire resist, allowing us to deal with Heatran and Volcarona. Garchomp is also our Rocks setter, which add more residual damage along with Spikes.
The Pokémon:


Dragapult @ Choice Band
Ability: Clear Body
EVs: 252 Atk / 4 SpD / 252 Spe
Adamant Nature
- Dragon Darts
- Steel Wing
- Sucker Punch
- U-turn
In this Banded Pult set, I actually run Steel Wing over PF. This is because Steel Wing is a guranteed 2HKO on Clefable, without having to take turns to charge up. Steel Wing is also still a guranteed OHKO on Lele. Sucker Punch is good at dealing with Timid Pult and Scarf Blacephalon. The former being especially important since we are running an Adamant nature. U Turn is good for momentum and also does a ton to Tyranitar trying to switch in on Shadow Ball.


Ferrothorn @ Leftovers
Ability: Iron Barbs
EVs: 252 HP / 252 Def / 4 SpD
Relaxed Nature
IVs: 0 Spe
- Leech Seed
- Gyro Ball
- Spikes
- Body Press
I run the standard Physical Defense set. I run Gyro Ball because I need to be able to hit Tapu Lele and Dragapult, as well as Tapu Fini. Spikes are there to help make Dragapult even more difficult to withstand. Ferrothorn is our main answer to Rain and Weavile. Try to use Leech Seed often to maintain a healthy Ferrothorn, while also chipping down the opposition.


Clefable @ Leftovers
Ability: Magic Guard
EVs: 252 HP / 212 Def / 40 SpD / 4 Spe
Calm Nature
- Moonblast
- Knock Off
- Thunder Wave
- Soft-Boiled
Clefable is the glue of the team. Knock Off and Thunder Wave are great at disrupting the opposition. Moonblast is there for STAB, and Soft Boiled is important for staying healthy. These EVS allow Clefable to avoid a 2HKO from Specs Dragapult (No SpDef drops or crits), as well as being able to avoid 2HKO's from the Ground types (Garchomp, Defensive Landorus). Clefable is often the mon you will be leading with. Spreading Paralysis as early as possible allows Magnezone to outrun and KO the opposing Mons.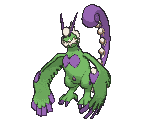 Tornadus-Therian (M) @ Heavy-Duty Boots
Ability: Regenerator
EVs: 248 HP / 80 Def / 8 SpD / 172 Spe
Timid Nature
- Defog
- Hurricane
- Knock Off
- U-turn
Tornadus is the flying type of the team. You often want him to be clicking Knock Off, removing the items from the opposition. Tornadus brings Defog, allowing us to clear Toxic Spikes. Taunt is an alternative option, although I wouldn't recommend it. Tornadus is important for dealing with Kartana, Rillaboom etc. Try to keep him healthy, and avoid losing boots if possible. Hurricane is used over Heat Wave since Gapdos and Urshifu can be difficult.
Magnezone @ Choice Specs
Ability: Magnet Pull
EVs: 252 SpA / 4 SpD / 252 Spe
Timid Nature
IVs: 0 Atk
- Volt Switch
- Thunderbolt
- Flash Cannon
- Toxic
Magnezone is our secondary breaker, and allows us to remove the annoying steel types. Specs allows Magnezone to be a monster. Toxic is great at hitting the ground types, such as Hippowdon, Landorus-Therian, Garchomp, Gastrodon etc. Flash Cannon is a 3HKO on SpDef Landorus. Since you are faster, with a bit of chip, you can outrun him, and claim a KO, allowing for future Volt Switches. Timid Nature is important, as it allows us to outrun Bisharp, Tyranitar, Modest Volcanion and more.


Garchomp @ Leftovers
Ability: Rough Skin
EVs: 252 HP / 240 SpD / 16 Spe
Careful Nature
- Stealth Rock
- Earthquake
- Toxic
- Protect
Lastly we have Garchomp. Garchomp can take Special hits from the likes of Blacephalon, Heatran, Volcarona, Zapdos etc. Toxic is great at pesturing the opposing grounds. Protect allows ur to have an extra turn of Leftovers recovery. EQ is there for STAB. Rocks help support Ferrothorn's spikes. The 16 speed EV's are there so we can outrun Magnezone, Bisharp, and Jolly Tyranitar.
Threats:

I don't need to say much at this point.
/
/

These 3 fighting types can be very difficult for the team to deal with. Urshifu is probably the most manageable, since Pads can't even come closer to killing Tornadus, while Banded is somewhat read reliant. However it can still find it's way through, and take down the squad. Zapdos-Galar just needs to spam Brave Bird, and it can pick up a KO. Magnezone can take Brave Birds, however fighting moves will nuke it. Blaziken at +1 +2 is basically game over. You will have to rely on Garchomp and Ferrothorn chip, then Sucker Punch with it Dragapult. If the Blaziken does not have Knock Off, and isn't Life Orb, Dragapult lives +2 Flare Blitz, and can Flare Blitz.
Garchomp can temporarily take hits, however Blacephalon is so strong, that it's not a permanent check. Tornadus and Dragapult are mandatory in this matchup. If Blacephalon is Scarf, then this matchup is not an issue.

Volcanion can be very difficult to switch into. Ferrothorn can't really take Specs SE due to taking like 40, and possibly being burned. Dragapult and Tornadus are good, since you can Knock, which would allow Garchomp to take hits. Dragapult can OHKO after Stealth Rock.
Replays:
Clefable Walls Balance
https://replay.pokemonshowdown.com/gen8ou-1676046396-uvm64oi6rh99pg9mggl2ntth1v3q63jpw
Clefable Shocks Fat Balance
https://replay.pokemonshowdown.com/gen8ou-1676051036-q7m7ho081r8ymbpn5jnpdcmg130d0itpw
Garchomp Disrupts Sand
https://replay.pokemonshowdown.com/gen8ou-1676037549-pvzqnrtm5984v18pr0c58m4svgh88lcpw
Banded Pult Cleans Up
https://replay.pokemonshowdown.com/gen8ou-1675999800-ax11xjsukjpvjmcnbjsdhixdiqm2ihppw
Vs Rain
https://replay.pokemonshowdown.com/gen8ou-1675991177-63c3ohbtt1s71u7mmrwy1b7e9k5thktpw
Vs Nidoking
https://replay.pokemonshowdown.com/gen8ou-1676007004-l8zzdo8pqqip1o875o48nq8zlll1feqpw
Pult Dismantles Offense
https://replay.pokemonshowdown.com/gen8ou-1675884756-6wb6cp6sdv21vvzyoswpn4g9rk6c931pw
Magnezone is Kinda Strong
https://replay.pokemonshowdown.com/gen8ou-1675879132-q17npcf3a38ulaykbdt2vhchr1y01qnpw
Vs HO
https://replay.pokemonshowdown.com/gen8ou-1675287071-gf6dlbyl9t7iiao37hjidq73mtb50fupw
Vs Bulky Offense
https://replay.pokemonshowdown.com/gen8ou-1675288895-r7sf32eg0q128p19i95btdsd0qsjoy5pw
Vs Balance
https://replay.pokemonshowdown.com/gen8ou-1675307080-qdnqiqfjvb9t6e16sktwvg8rmjcmxdwpw
Banded Pult is a Menace
https://replay.pokemonshowdown.com/gen8ou-1675360777-ug7apvh0bkod8t4pisul92sc8dahwebpw
Magnezone vs 0 Grounds
https://replay.pokemonshowdown.com/gen8ou-1675367203-64hb8ea4xe0j1dzkb2326wdc3d378vppw
Banded Pult is a Menace Pt.2
https://replay.pokemonshowdown.com/gen8ou-1675364472-vvpx99axj1imtdkdam08yh8ln118cp3pw
Vs Another HO
https://replay.pokemonshowdown.com/gen8ou-1675886840-k6ot1hhtuvzzu65cdctiglxey5eo5vzpw
Taking Down Stall Piece by Piece
https://replay.pokemonshowdown.com/gen8ou-1675890959-x1a9x4n9tbmu1pd56l98wvt2x18g616pw
Conclusion:
If you have made it this far, thank you for reading. If you have any mons you want me to try making teams on, you can shoot me a DM on discord (LudwigFrog#7467), Twitter (@ LudwigFrog) or just PM me on Smogon. Anyways enjoy the team.
Pokepaste:
https://pokepast.es/7db4903ff19902eb
Check out some of my other RMT's



Volcanion Sand 1970 ELO
https://www.smogon.com/forums/threads/volcanion-sand-bulky-offense-1970-elo.3705138/





Nasty Plot Rotom Wash 2050 ELO
https://www.smogon.com/forums/threa...ense-peak-2049-elo-3-on-ss-ou-ladder.3701250/




Reuniclus Bulky Offense 1950 ELO
https://www.smogon.com/forums/threa...n-ss-ou-ladder-ft-offensive-buzzwole.3700006/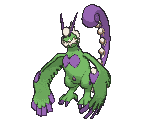 SPECIAL ATTACKING VICTINI HAIL #6 ON SS OU LADDER
https://www.smogon.com/forums/threa...tini-hail-1945-elo-6-on-ss-ou-ladder.3698700/





VOLCANION BULKY OFFENSE PEAKED #5 ON SS OU LADDER
https://www.smogon.com/forums/threa...s-ou-ladder-ft-choice-band-dragapult.3697199/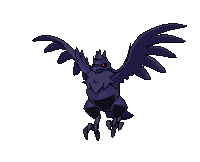 CHOICE BAND DRAGONITE BULKY OFFENSE #7 ON SS OU LADDER
https://www.smogon.com/forums/threa...y-offense-7-1935-elo-on-ss-ou-ladder.3694073/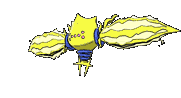 GALARIAN ZAPDOS SPIKES OFFENSE
https://www.smogon.com/forums/threads/gapdos-bulky-offense-1848-elo-42-on-ss-ou-ladder.3695510/




SUICUNE BALANCE
https://www.smogon.com/forums/threads/suicune-balance-peaked-1823-elo-155-on-ou-ladder.3692120/
Last edited: