Obsessive Collecting Disorder
Welcome to my new trade thread! Every Pokémon in this thread is RNG abused, bred or soft resetted carefully by yours truly.®™
Rules
​
Don't offer Pokémon you haven't obtained yourself.

You need to have an active trade thread in order to trade with me.

I do not trade my pre-gen 8 Pokémon.

If you want to trade with me, post here. :)

My Pokémon are

Not Redistributable

, which means you are not going to trade them. Redistribution-rights are Not For Sale!

Be nice. :)
Things you should know​
I do RNG abuse in generation 3, 4, 5, 7 and 8.

I clone and EV train myself.

I like helping this community.

All my Pokémon are male, unless fixed gender/genderless. I don't have any space to keep female spitbacks. All my EV trained Pokémon are level 100, with Pokérus and all moves PP Maxed.

I use the following devices:

DeSmuME 0.9.7: Rushing through games. (4th gen)
VBA v22: RNG abusing (3rd gen)
Action Replay: Cloning, items, rebattle codes. (4th/5th gen)
EZ Flash 3 in 1: Backing up my saved games. (4th/5th gen)
Pokégen: Insert Wondercards from events that I missed. (4th/5th gen)
Powersave: Cloning, items, etc. (6th gen)
DS Lite: RNG abuse. (4th/5th gen)
DSi: PokéTransfer. (4th/5th gen)
3DS: Everything on gen 6 and 7.
3DS CFW: PCalc overlay for RNG Abuse. [Includes NTR, CheckPoint]
Switch Lite Zacian&Zamazenta Edition: Generation 8 games.
Switch CFW: Runs EmuMMC [Includes CheckPoint, CaptureSight] For Gen 8 RNG abuse, injecting items and cloning Pokémon.
OT's
Pokémon Sword [OT:

Wouter

][ID: 439602]
Pokémon Shield [OT:

Wouter

][ID: 314497]
Pokémon Ultra Sun [OT:

Wouter

][ID: 219964][TSV: 1967]
Pokémon Ultra Moon [OT:

Wouter

][ID: 879130][TSV: 3132]
Pokémon Sun [OT:

Wouter

][ID: 164749][TSV: 0478]
Pokémon Moon [OT:

Wouter

][ID: 742166][TSV: 0199]
Pokémon Omega Ruby [OT:

Wouter

][ID: 55774][TSV: 3660]
Pokémon Alpha Sapphire [OT:

Wouter

[ID: 01339][TSV: 2041]
Pokémon X [OT:

Wouter

][ID: 29030][TSV: 3341]
Pokémon Y [OT:

Wouter

][ID: 07520][TSV: 3827]
Pokémon Y [OT:

Wouter

][ID: 13396][TSV: 3380]
Pokémon Black2 [OT:

Wouter

][ID: 05393][SID: 47996]
Pokémon White2 [OT:

Wouter

][ID: 31654][SID: 57978]
Pokémon Black [OT:

Wouter

][ID: 55913][SID: 14797]
Pokémon White [OT:

Wouter

][ID: 46680][SID: 60411]
Pokémon Platinum [OT:

Wouter

][ID: 17771][SID: 54109]
Pokémon Platinum [OT:

Wouter

][ID: 40084][SID: 12269]
Pokémon Pearl [OT:

Wouter

][ID: 54256][SID: 19682]
Pokémon Diamond [OT:

Wouter

][ID: 24242][SID: 09145]
Pokémon Heart Gold [OT:

Wouter

][ID: 43177][SID: 34472]
Pokémon Heart Gold [OT:

Wouter

][ID: 25888][SID: 58714]
Pokémon Heart Gold [OT:

Wouter

][ID: 21042][SID: 06859]
Pokémon Heart Gold [OT:

Wouter

][ID: 17358][SID: 37306]
Pokémon Heart Gold [OT:

Wouter

][ID: 46556][SID: 51431]
Pokémon Heart Gold [OT:

Wouter

][ID: 42424][SID: 60197]
Pokémon Heart Gold [OT:

Wouter

][ID: 00420][SID: 13807]
Pokémon Heart Gold [OT:

Wouter

][ID: 00696][SID: 59071]
Pokémon Heart Gold [OT:

Wouter

][ID: 00001][SID: 06503]
Pokémon Soul Silver [OT:

Wouter

][ID: 40042][SID: 57686]
Pokémon Soul Silver [OT:

Wouter

][ID: 05647][SID: 41904]
Pokémon Soul Silver [OT:

Wouter

][ID: 46227][SID: 39697]
Pokémon Soul Silver [OT:

Wouter

][ID: 33333][SID: 36875]
Pokémon Emerald [OT:

W o o t y

][ID: 06467][SID: 15072]
Pokémon Emerald [OT:

Wouter

][ID: 18673][SID: 61928]
Pokémon Crystal [OT:

Wouter

][ID: 32820]
Format: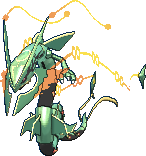 Hasty | Air Lock (Delta Stream) | Dusk Ball
31 | 31 | 30 | 31 | 31 | 31
Rayquaza Untouched
Rayquaza 80 Atk / 212 Sp.Atk / 216 Spe
Draco Meteor | Fire Blast | Extreme Speed | Brick Break
Mega Rayquaza 80 Atk / 212 Sp.Atk / 216 Spe
Draco Meteor | Dragon Ascent | Fire Blast | Extreme Speed
Pokéballs
Last edited: