hi there smogon this is kenpachs and this is my second rmt. the rmt revolves around the sinnoh elite champion cynthia and i must say it been working quite well.
team preview
​
ahh roserade the masked plant force. my lead and a good one too. roserade main job is to incapacitate foes with sleep powder and set up toxic spike. i usually use it against politoed, ferrothorn or anything am sure it will force to switch. her typing is really amazing and can sponge most special attack with her special bulk even though this is a offensive set.
Roserade (F) @ Focus Sash Trait: Natural Cure
EVs: 4 HP / 252 SAtk / 252 Spd
Timid Nature (+Spd, -Atk)
- Leaf Storm- semi draco meteor and hit very hard to those that don't resist. i use it when i am about to die and just deal large amount of damage.
- Sleep Powder- to make incoming threats think twice before switching in.
- Toxic Spikes- ah her main job and grounded wall killer. toxic spike is there to mess up blissey, hippowdon or any of those auto weather mons. helps greatly by increasing damage. every turn.
- Hidden Power [Fire]- ferrothorn and scizor are hard to take care of when roserade isn't caring this bad boy. i can usually otk scizor and 2totk ferrothorn during switch in. if i predict my opponent switching cause they know i have this i can just set up toxic spike for that moment.
Cynthia dominant force and worst threat of all time to those that have played against it. the one and only garchomp. garchomp is a powerful threat to be aware of, he is also my offensive stealth rock and may i say he does a well job at it due to switches he can cause. it amazing typing let him only be weak to ice and dragons which is well common but still can work it around them due to other members of the team dealing with them.
Garchomp (M) @ Life Orb
Trait: Rough Skin
EVs: 4 HP / 252 Atk / 252 Spd
Jolly Nature (+Spd, -SAtk)
- Stealth Rock- the best move of all time and can help deal with multiscale nite, and other flyers by taking a 25% damage of them.
- Stone Edge- puts those flyers where they belong and does great damage with it monstrous attack and life orb.
- Earthquake- strong offense move that take care of elctric, ground, fire and rock.
- Outrage- powerful stab only can be taken care of by steel but still does a large amount of damage due to life orb.
Cynthia second offensive power house with a nice typing. with justified and being hit by dark i get the opportunity of being a +1 attack boosted to sweep. close combat can destroy and hits hard as a last resort revenge kill sweep. surprising stats reduction don't matter as much. extreme speed is for those that are scarfed and are faster than me so that way i have a way of surprising my foe. typing makes it an ideal scizor counter. can also set up on wall.
Lucario (M) @ life orb
Trait: Justified
EVs: 4 HP / 252 Atk / 252 Spd
Adamant Nature (+Atk, -SAtk)
- close combat- 120 power hits hard and sweeps
- Ice Punch- dragons, gliscors
- Sword dance- powers up and sweep.
- ExtremeSpeed- other scarfers for a surprise kill
Cynthia wall with basically no weakness. spiritomb act as my physical wall and it does it very well due to it typing. basically immune to 3 types fighting, normal and psychic makes it an ideal counter to conkeldurr, machamp and not to mention the wall destroyer reuniclus. with foul play i get to bring down some of the most powerful sweepers in the game like dragonite and scizor. it ability pressure is certainly a gift from above since i can rest/talk taking hits and reducing the pp of my opponents.
Spiritomb (M) @ Leftovers Trait: Pressure
EVs: 252 HP / 192 Def / 64 SDef
Bold Nature (+Def, -Atk)
- Foul Play
- Will-O-Wisp
- Rest
- Sleep Talk
cynthia platinum addition and also a anti stall and late game sweeper. with serene grace air slash do nice damge. air slash is the bane of all slow pokemons that face it. thanks to flying typing i get to dodge incoming ground moves and avoid the spike hazards. normal typing let me come in on incoming ghost types.
Togekiss (M) @ choice scarf
Trait: serene grace
EVs: 4 HP / 252 sp. atk / 252 Speed
timid Nature (+Atk, -Spd)
- trick- wall crippler
- Air Slash- destroys slow pokemons
- aura sphere- for heatran and tyranitar thinking i will go for air slash
- Flamethrower- scizor and ferro.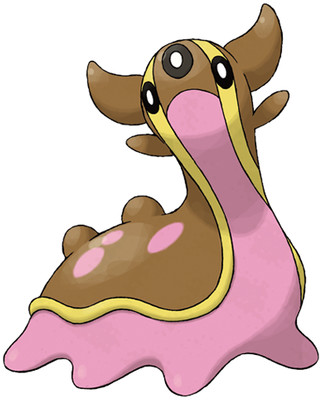 another water type and cynthia defensive troll now if things don't go well with her i will switch in spiritomb for more resistance since i only use her weather battle against rain and she does well against jirachi and cruel.
Gastrodon (F) @ Leftovers
Trait: Storm Drain
EVs: 252 HP / 96 Def / 160 SDef
sassy Nature (+SDef, -Atk)
- Earthquake- trolls and make it hard for sub rachi to setup. and kill terrakion.
- Recover- self explanatory
- scald- great move to cripple incoming physical sweepers and added damage.
- Toxic- kills walls.