Hello everybody and welcome to my second trade thread I'm opening here on smogon. Some of you might remember me from my previous thread. To all of you, I'm back! To all the others: hope we can tag along! If you don't trust me to begin with (and that's completely understandable, fortunately you don't see me for the scoundrel I am!) here you can find my previous thread with a lot of succesful trades (
and some scamming; guess it never hurts. Oh wait it really does
):
http://www.smogon.com/forums/thread...-italy-some-legends-shinies-and-more.3503959/
.​
Down to business then. Since I will be getting Alpha Sapphire in just a couple of weeks (we Europeans were the unlucky guys this time) and I've been breeding like there was no tomorrow, I thought I could rejoin smogon for a new successful trade thread.
Here's some guidelines you might want to read if you happen to be interested in my creatures:
General info about my game and where to find me:
3DS name: ahbho
3DS friend code: 0834 2320 6084
3DS game: Pokemon X, Pokemon Alpha Sapphire
In-game name: Federik (X), Federik XII (AS)
TSV: 2319, 3818 Feel free to contact me for hatching purposes

timezone: GMT +01:00 November-February, +02:00 March-September (Italy). For reference: London +1, NY+6, LA+9. Anyway, I often spend my nights watching American Professional Leagues, so feel free to contact me even in your early evening, I might still be messing around!
My OT: Federik 47625
All my Pokemon, with the exception of shinies and legends, are self-bred by me here in Italy. Therefore, they're good for Masuda Hunting for, like, the 99.9% of you!
I'm a very busy person with an extremely moody schedule: I'm attending an MBA, I teach English, and I'm a basketball scout. As such, my free time can vary even from now to Tomorrow morning. Please do not hurry me too much. Remembering me about a trade or checking in if everything is all right is no deal, but do not push things too much.
I'm not an RNGer nor a cloner. For further information about unique pokes, see the shinies and legends section.
If the thread seems incomplete, is because I'm still uploading things. As I've said, my schedule is like water: it's always there, I just don't know its shape beforehand.
Trade/other info and procedure (yeah, I like to use unnecessary/out of context words):
I generally prefer to discuss trades in my thread to avoid confusion. Once we have agreed, you can contact me in private. Nevertheless, if I happen to forget about a trade or you're in such a hurry you cannot post precisely in the thread, you can contact me in private.
As you might have guessed, I am a very easygoing and tolerant person. As such, you're free to behave the most freely you consider unless you offend people and scam other trainers. It goes without saying that I will immediately report you to smogon's staff.
Everything ready for battle will be provided with level, origin, and movepool.
Everything bred/breedable will be level 1 and unevsed.
I can ev train for you in case you require it. If you'd like me to, please remember to ask.
I will accept only reasonable requests (don't you say?). Anything with absurd chances of happening like, for example, female 6ivs HA Froakie will not be taken into consideration.
I will do fair trades: 5ivs for 5ivs, 6ivs for 6ivs, so on and so forth (I consider 31/31/31/31/31/00 guys as 6ivs, as they provide the same difficulty to be bred)
Please remember to follow further instruction for each Group of Pokemon in your request. This would help us immensely providing more clarity.
I might as well as put a wishlist in here, but I'm not a choosy guy. Those are things I desperately need. Feel free to offer. Everything I don't have is potentially suitable for a trade!
I will have a pending trades/concluded trade at the end of this post as soon as I start trading. If your name isn't there and we have agreed on something, you're free to stirr my mind. That includes simple things such as Egg Moves, Natures, even Balls.
Wishlist.
I have only recently started breeding in S/M (reference on page 11). Check there, everything I don't have is potentially interesting to me.
The Gen VI shop is obviously still open, but it might be slightly outdated. If you're interesting in anything from there, please give me a moment to check if what you're offering is already in my possession, just not posted here.
Sun UB Exclusives.
Volcanion. That bastard still eludes me (I couldn't get one via the event).
Always Apricorn stuff, be it in gen VI or VII.
DIALGANET'S MENDELING.
In this section/cluster/whatever you will find anything I can breed in a reasonable amount of time, divided per region. Every single mon has already a parent for each iv spread you see, so breeding will be fast if Lady Luck is on my side.

Despite that, maybe our timezones won't match or I'll be busy. In that case, please be patient, I check the thread whenever I can, so if we are from different part of the world we can arrange in advance a suitable time to trade.
Some Pokemon will have more than one nature, ball or iv spread available. Usually, every nature can be enforced on each iv spread and viceversa. If not, I will provide such information.
The same can be said for Egg Moves. If I have more than 4 egg moves available on the same mon, feel free to ask for the four you'd like.
Regarding 50%-50% gender ratio guys, feel free to ask for a gender, if you happen to prefer a specific gender.

KANTO:

​

Ability: Overgrow/Chlorophyll
Nature: quiet/bold/modest
ivs: 31/31/31/31/31/x or 31/x/31/31/31/31 or 31/even/31/30/31/30 (
hp fire
)
Egg Moves: Giga Drain

(only Jolly/Adamant) or
(Timid/Jolly/Adamant)
Ability: Blaze/Solar Power
Nature: Jolly/Adamant/Timid
ivs: 31/31/31/x/31/31 or 31/x/31/31/31/31
Egg Moves: Dragon Dance, Outrage (if Jolly/Adamant) - Dragon Pulse, Dragon Dance, Ancientpower (if Timid)

or

Ability: Torrent
Nature: Bold/Modest
Ivs: 31/x/31/31/31/31
Egg moves: Aura Sphere, Dragon Pulse, Water Sprout, Mirror Coat

or

Ability: Shield Dust (Swarm)
Nature: Adamant/Jolly
Ivs: 31/31/31/x/31/31


or

or

Ability: Tangled Feet
Nature: Timid
Ivs: 31/x/31/31/31/31 or
Egg Moves: Defog, Brave bird


Ability: Intimidate
Nature: Jolly/Adamant
Ivs: 31/31/31/x/31/31
Egg Moves: Sucker Punch, Glare

or


Ability: Hustle (Sheer Force)
Nature: Timid/Modest
Ivs: 31/x/31/31/31/31
Egg Moves: Beat Up, Skull Bash, Venom Drench


Ability: Drought
Nature: Modest/Timid
Ivs: 31/x/31/31/31/31
Egg Moves: Disable, Hex, Extrasensory, Heat Wave


Ability: Swift Swim (Swift Swim/Drizzle)
Nature: Modest/Calm
Ivs: 31/x/31/31/31/31
Egg Moves: Bubblebeam, Mud Shot, Encore


Ability: Pickup
Nature: Adamant
Ivs: 31/31/31/x/31/31
Egg Moves: Foul Play, Iron Tail


Ability: Infiltrator
Nature: Jolly/Bold
Ivs: 31/31/31/x/31/31
Egg Moves: Brave Bird, Defog, Whirlwind, Hypnosis


Ability: Arena Trap
Nature: Jolly
Ivs:31/31/31/x/31/31
Egg Moves: Endure, Reversal


Ability: Chlorophyll
Nature: Naive
Ivs: 31/31/31/x/31/31 or 31/31/31/31/x/31 or 31/31/x/31/31/31 or 31/31/31/31/31/31
Egg Moves: Encore, Power Whip, Bullet Seed, Whether Ball


(if Modest HP fire) or

/

(if timid)
Ability: Magic Guard
Nature: Timid/Modest
Ivs: 31/x/31/31/31/31 (Timid) or 31/even/31/30/31/30 (Modest) (
HP Fire
)

Ability: No guard
Nature: Adamant
Ivs: 31/31/31/x/31/31
Egg Moves: Ice Punch, Fire Punch, Thunder Punch, Knock Off


/

/

Ability: Sturdy
Nature: Brave
Ivs:31/31/31/x/31/00
Egg Moves: Rock Blast, Stealth Rock, Heavy Slam


Ability: Regenerator
Nature: Calm/Bold
ivs: 31/x/31/31/31/31
Egg Moves: Sleep Talk


Ability: Chlorophyll
Nature: Modest
ivs: 31/x/31/31/31/31 or 31/even/31/30/31/30 (
HP Fire
)


Ability: Rock Head (Solid Rock)
Nature: Adamant/Impish
Ivs: 31/31/31/x/31/31
Egg Moves: Ice Fang, Thunder Fang, Fire Fang, Metal Burst

Ability: Liquid Ooze
Nature: Timid/Calm
ivs: 31/x/31/31/31/31
Egg Moves: Knock Off, Aqua Ring, Confuse Ray, Rapid Spin


Ability: Levitate
Nature: Timid
Ivs: 31/x/31/31/31/31
Egg Moves: Perish Song, Grudge, Disable, Clear Smog


Ability: Levitate
Nature: Bold
ivs: 31/x/31/31/31/31
Egg Moves: Pain Split, Toxic Spikes, Swallow, Stockpile


Ability: Intimidate
Nature: Adamant
Ivs: 31/31/31/x/31/31
Egg Moves: Crunch, Close Combat, Body Slam


Ability: Magnet Pull/Analytic
Nature: Modest
Ivs: 31/even/31/30/31/30 (
HP fire
)


/

Ability: Natural Cure
Nature: Bold
Ivs: 31/x/31/31/31/31
Egg Moves: Aromatherapy (only on premier ball, at the moment), Seismic Toss

Ability: Scrappy
Nature: Jolly
Ivs: 31/31/31/x/31/31
Egg Moves: Outrage


or

(only on bold/quiet)
Ability: Regenerator
Nature: Relaxed/Bold/Quiet
ivs: 31/31/31/31/31/x or 31/x/31/31/31/31 or 31/31/31/x/31/31 or 31/x/31/31/31/00
Egg Moves: Giga Drain, Leech Seed, Leaf Storm, Power Swap


or

Ability: Technician
Nature: Adamant/Impish
ivs: 31/31/31/x/31/31
Egg Moves: Counter, Defog, Baton Pass, Quick Guard


Ability: Flash Fire
Nature: Jolly
Ivs:31/31/31/x/31/31
Egg Moves: Hypnosis, Low Kick


or

or

(only on Moxie)
Ability: Hyper Cutter/Mold Breaker/Moxie
Nature: Jolly
Ivs: 31/31/31/x/31/31
Egg Moves: Quick Attack, Feint, Close Combat


or

or

Ability: Swift Swim
Nature: Modest
Ivs: 31/x/31/31/31/31
Egg Moves: Outrage, Flail, Muddy Water, Aqua Pulse

Ability: Soundproof
Nature: Modest/Timid
Ivs: 31/x/31/31/31/31
Egg Moves: Future Sight, Nasty Plot


Ability: Natural Cure/Analytic
Nature: Timid
Ivs: 31/x/31/31/31/31


Ability: Skill Link
Nature: Jolly/Naive
Ivs: 31/31/31/x/31/31 or 31/31/31/31/x/31
Egg Moves: Aqua Ring, Icicle Spear, Rock Blast, Rapid Spin


or

or

or

Ability: Rattled (Moxie) (Only on Dream Ball) or Swift Swim (Intimidate)
Nature: Jolly/Adamant/Impish
Ivs: 31/31/31/x/31/31


Ability: Anticipation/Adaptability/Run Away
Nature: Timid/Modest/Bold/Calm
Ivs: 31/31/31/x/31/31 or 31/x/31/31/31/31
Egg Moves: Wish, Yawn, Stored Power

Ability: Download/Trace
Nature: Relaxed
Ivs: 31/x/31/31/31/00
Ability: Swift Swim
Nature: Modest
ivs: 31/x/31/31/31/31
Egg Moves: Knock Off, Spikes, Toxic Spikes

Ability: Swift Swim
Nature: Adamant
ivs: 31/31/31/x/31/31
Egg Moves: Knock Off, Flail, Rapid Spin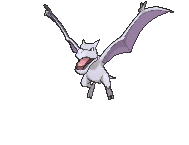 Ability: Pressure
Nature: Jolly/Adamant
Ivs: 31/31/31/x/31/31
Egg Moves: Whirlwind, Wide Guard, Roost


Ability: Thick Fat
Nature: Adamant
Ivs: 31/31/31/x/31/31
Egg Moves: Counter, Pursuit, Curse, Whirlwind


Ability: Marvel Scale (Multiscale)
Nature: Adamant/Jolly
Ivs: 31/31/31/x/31/31
Egg Moves: Dragon Dance, Extremespeed (Dragon Rush and Aqua Jet on request)

JOHTO:

​


Ability: Blaze/Flash Fire
Nature: Timid
Ivs: 31/x/31/31/31/31
Egg Moves: Extrasensory, Quick Attack


Ability: Torrent/Sheer Force
Nature: Adamant
Ivs: 31/31/31/x/31/31
Egg Moves: Dragon Dance, Ice Punch, Aqua Jet, Crunch


Ability: Runaway
Nature: Jolly
Ivs: 31/31/31/x/31/31
Egg Moves: Reversal, Iron Tail, Trick


(only on Relaxed) or

(only on Careful) or

Ability: Unaware
Nature: Relaxed/Careful/Bold
Ivs: 31/31/31/x/31/31 or 31/31/31/31/31/x or 31/x/31/31/31/00 or 31/31/31/x/31/00 or 31/31/31/31/31/00
Egg Moves: Curse, Recover


Ability: Serene Grace
Nature: Calm
Ivs: 31/x/31/31/31/31
Egg Moves: Future Sight, Nasty Plot
Credits to
MegaCharizard25
for the original and awesome parent


/

Ability: Static/Lightingrod
Nature: Timid
Ivs: Every 5 iv possible spread
Egg Moves: Volt Tackle, Endure, Reversal, Fake Out


Ability: Static
Nature: Modest
Ivs: 31/x/31/31/31/31
Egg Moves: Agility


Ability: Huge Power
Nature: Adamant
Ivs: 31/31/31/x/31/31
Egg Moves: Belly Drum, Aqua Jet, Superpower, Double Edge


or

Ability: Magic Guard/Friend Guard (Unaware)
Nature: Modest/Calm/Bold
Ivs: 31/x/31/31/31/31
Egg Moves: Metronome, Wish, Stored Power


Ability: Volt Absorb
Nature: Modest/Bolt
Ivs: 31/x/31/31/31/31


Ability: Speed Boost/Compoundeyes (Tinted Lens)
Nature: Timid
Ivs: 31/x/31/31/31/31
Egg Moves: Whirlwind, Signal Beam, Silver Wind


Ability: Runaway
Nature: Jolly
Ivs: 31/31/31/x/31/31
Egg Moves: Bounce, Fake Out


or

or

Ability: Guts/Moxie
Nature: Adamant/Jolly
Ivs: 31/31/31/x/31/31
Egg Moves: Rock Blast


or

Ability:Pickup (Guts)
Nature: Adamant
Ivs: 31/31/31/x/31/31
Egg Moves: Play Rough, Night Slash


Ability: Weak Armor
Nature: Bold
Ivs: 31/x/31/31/31/31 or 31/31/31/31/31/x
Egg Moves: Inferno, Memento


Ability: Regenerator
Nature: Bold/Modest
Ivs: 31/31/31/x/31/31
Egg Moves: Ingrain, Amnesia, Confuse Ray, Barrier
Notes: special thanks to
Cretacerus
for the original parent


Ability: Flash Fire
Nature: Timid
Ivs: 31/x/31/31/31/31 or 31/even/30/31/31/31 (
HP Ice
) or 30/31/30/31/31/31 (
HP Ice
)
Egg Moves: Destiny Bond, Sucker Punch


Ability: Thick Fat
Nature: Jolly
Ivs: 31/31/31/x/31/31
Egg Moves: Icycle Crash, Ice Shard, Freeze Dry, Stealth Rock, Icycle Spear (pick four)


Ability: Own Tempo
Nature: Jolly
Ivs: 31/31/31/x/31/31


Ability: Run Away (Technician)
Nature: Jolly
Ivs: 31/31/31/x/31/31
Egg Moves: Fake Out, Bounce


Ability: Sap Sipper
Nature: Timid
Ivs: 31/x/31/31/31/31
Egg Moves: Wish, Beat Up, Magic Coat, Mirror Coat


Ability: Inner Focus (Pressure)
Nature: Jolly
Ivs: 31/31/31/x/31/31
Egg Moves: Fake Out, Ice Shard, Icycle Crash, Pursuit, Crush Claw


or

Ability: Intimidate
Nature: Adamant
Ivs: 31/31/31/x/31/31
Egg Moves: Play Rough, Crunch, Close Combat


Ability: Prankster (Moxie)
Nature: Jolly/Adamant/Lonely
Ivs: 31/31/31/31/31/31 or 31/31/31/x/31/31
Egg Moves: Brave Bird


Ability: Levitate
Nature:Timid
Ivs: 31/x/31/31/31/31
Egg Moves: Nasty Plot, Trick, Destiny Bond, Imprison


Ability: Immunity (Poison Heal)
Nature: Impish
Ivs: 31/31/31/x/31/31


or

Ability: Sturdy/Overcoat
Nature: Bold
Ivs: 31/x/31/31/31/31
Egg Moves: Toxic Spikes, Stealth Rock, Counter


Ability: Sturdy
Nature: Impish
Ivs: 31/31/31/x/31/31
Egg Moves: Stealth Rock, Whirlwind, Brave Bird


or

Ability: Pickup (Sturdy)
Nature: Impish/Adamant (only on Heavy Ball)
Ivs: 31/31/31/x/31/31
Egg Moves: Ice Shard, Counter, Play Rough, Heavy Slam (Play Rough and Heavy Slam only on Heavy Ball)


Ability: Static
Nature: Jolly/Naive
Ivs: 31/x/31/31/31/31 or 31/31/31/31/x/31
Egg Moves: Fire Punch, Ice Punch, Meditate, Cross Chop


Ability: Vital Spirit
Nature: Jolly/Modest
Ivs: 31/x/31/31/31/31 or 31/31/31/x/31/31
Egg Moves: Fire Blitz, Belly Drum, Mach Punch, Thunder Punch


Ability: Sap Sipper
Nature: Adamant
Ivs: 31/31/31/x/31/31
Egg Moves: Heart Stamp, Seismic Toss, Punishment


or

(only Jolly/Adamant) or

Ability: Guts (Sand Stream)
Nature: Adamant/Jolly/Careful
Ivs: 31/31/31/x/31/31
Egg Moves: Dragon Dance, Pursuit, Stealth Rock
Credits:
thanks to the pkparaiso
http://www.pkparaiso.com/xy/sprites_pokemon.php?cid=15#chunk15
guys for all the sprites and to Smogon for all the Balls
Last edited: