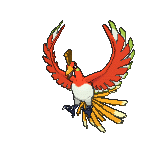 The RMT is named after the most stupid song ever which is great when you are drunk. Its german and means "big tits and potatosalad". None of you will like the song for sure.
​
Hi, welcome to my first serious RMT. Steve Angello here, from Germany bringing you my best-known XY Ubers team. This team is easily my best team this generation and is a co-production with my bro Hack. We built this team back in October 2013, nearly one year ago and the team still works fine. I didn't share this team until the end of the gen because Hack and I thought we might need it for competitive. This team would not be as famous if people didn't steal it and end up changing a lot making it worse in the process. A lot of people have asked me if I would RMT the team as it definitely deserves one, so here we go! This team was actually made for the weekend tournament and was also used in the MUTE tour. This team doesn't run into many problems and has checks for the majority of the Ubers tier. I have used the team vs Shrang for BOTW and against many other users in various other tournaments. I'm done using it for now as I feel like I have played it enough, so I would like to share it with you guys now as this generation is coming to an end. Many of my friends already have this team and most people tend to RMT there teams these days so here it is.

The teambuilding process is very long so I will try and shorten it a bit but the main idea behind the respective pokemon has always been the same. First of all there are two versions of the team. I will talk about mine while Hack will present his variation in a compendium probably. The basic idea behind this team Hack and I intended to create was to build a solid stall team which abuses the power of Sandstream Excdadrill. It was very important to check the most annoying threats for stall: Namely Xerneas, Arceus CM and SD variants, Specs Kyogre and Mewtwo. We formed a core which could handle most of these threats. Tyranitar and Excadrill are very Kyogre weak so we added a Arceus Grass into the mix to handle Kyogre better. We liked the idea of pairing it with Ho-Oh so that was added as well. Hack used specially defensive Ho-Oh while I preferred a more physically defensive variant. Hack utilised Whirlwind while I leaned towards toxic. Both variants of Ho-Oh do a great job and work well on the team. It comes down to personal preference. Using a support Arceus forme in a stall team means we will need a cleric, which Blissey seemed to fit. Our last slot was my trademark of this gen and my absolutely favorite pokemon this generation- Stalltwo. Stalltwo helps a lot dealing with opposing stall i.e: stallbreaker. The reason why this team is so effective is the surprise factor it holds. The teams design makes it seem unsure if Rapid spin is being used or Defog. The point i'm making here is that the opponent cannot be certain and hence both versions work fine. I however prefer the Spin version as it gives me the most efficient hazard control.​

Tyranitar @ Chople Berry
Ability: Sand Stream
EVs: 252 HP / 252 SpD / 4 Spe
Careful Nature
- Stealth Rock
- Pursuit
- Stone Edge
- Payback
Tyranitar is one of the best leads in the XY ubers metagame. It guarantees you sand nearly 100% of the time, and also acts as a check to some of the common non-weather leads like Deoxys-A. The Chople Berry allows me to survive the Superpower of Deoxys-A and can beat it easily, so if my opponent decides to attack me, he is either unable to get Hazards or only lays down one layer. Stone Edge is used to hit things like Yveltal and Ho-Oh, which is a big threat to this team. Pursuit is the most important move on the set. Since Mega Gengar is like the biggest threat to Stall teams, it is important to trap it early and beat it, because if paired with Kyogre it can be very deadly for me. My main switch-ins for Kyogre are Arceus-Grass and Blissey and those two are easily trapped by Gengar, so Pursuit is definitely needed. Eventually, my opponent locks himself into Ice Beam with Kyogre, so I can easily Pursuit it. The Choice Specs-Set is somehow a weakness, but this team can easily play around it. Just try to set down Rocks and try to weaken the Waterspout. Due to the Sandstorm you can wear it down. Payback is also nice to use on Deoxys-S or Switch-ins, as it does more damage then Crunch. Stealth Rocks rack up switch-in damage and wear down the opponent's weather inducer. In my opinion Sand is still the best playstyle as Donkey proved last generation.

Excadrill @ Leftovers
Ability: Sand Rush
EVs: 4 HP / 252 Atk / 252 Spe
Adamant Nature
- Earthquake
- Iron Head
- Swords Dance
- Rapid Spin
​
Excadrill is a great cleaner and revenge killer especially for a boosted Xerneas. Any team, offensive or stall, needs a pokemon that can clean games and beats Xerneas. Excadrill fits this role perfectly with Sand Rush. Nobody runs max HP and timid Xerneas, so Excadrill can easily revenge it with Ironhead. Weather inducers such as Groudon, Rayquaza and Kyogre are the biggest threats to Excadrill since they stop it from sweeping. Defensive Ho-Oh can also be annoying since my moves can not touch it. This shows how well Stone Edge Arceus-Grass and Stalltwo synergize with the mole. Because I do not use Grasseus with Defog I can lure Ho-Oh with Stone Edge and beat Kyogre and Groudon, while Blissey and Grasseus take hits from Kyogre very well. Groudon is not a big deal since I can usually burn it with Stalltwo, Sacred Fire from Ho-Oh and even Grasseus beats it easily. Iron Head is used for Fairies like Xerneas. Rapid Spin is needed, because I am weak to Hazards. The cool thing about this team is, that my opponents do not know whether I am playing Spin or Defog. I can easily Spin most of the time, because everybody predicts the Defog Grasseus. But on the other hand, the team works with both variants. Defog Grasseus and LO Excadrill works very good as well. Skarmory is somehow not relevant anymore so Excadrill has an easier time sweeping. Possible changes would include having Rock Slide over Swords Dance.​

Mewtwo @ Leftovers
Ability: Unnerve
EVs: 252 HP / 80 Def / 176 Spe
Timid Nature
- Psystrike
- Recover
- Taunt
- Will-O-Wisp
Stalltwo is my trademark, I am using this Pokemon in nearly 60% of my teams, for a good reason. Mewtwo helps so much against Stall. It literally destroys it with any Set, burning things is always nice and helps a lot. Extreme Killer might seem troublesome to the team, that is why I added Unnerve Mewtwo to burn it. Ignoring a possible Lum berry is always nice. Psystrike is Mewtwo's strongest psychic move and hits most things hard, even without investment. Since I am weak to any Refresh CM Arceus, I need Taunt on this Set to wear it down with Toxic and Sand damage. Refresh Darkceus is especially hard to face as I have to predict the Recover or CM. Examples on how to deal with them are in the replay section. Recover is important, because Mewtwo has to take hits and needs a way to gain HP back. Unnerve and Leftovers are the reasons why I do not use Mega Mewtwo-Y despite being faster. Ignoring Lums is much better in my opinion.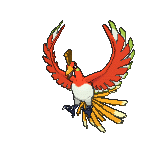 Ho-Oh @ Leftovers
Ability: Regenerator
EVs: 248 HP / 252 Def / 8 Spe
Impish Nature
- Sacred Fire
- Brave Bird
- Roost
- Toxic
Ho-Oh acts as a Blaziken counter and an Arceus check. I can not deny, that Blaziken or Arceus with Hazards are like the biggest issues to the team, so physically defensive Ho-Oh makes a lot of sense here. Stalltwo can not handle both threats alone and checking these threats twice is always better. The dual Stab is self-explanatory. Toxic is used to cripple the Support Arceus switch-in. A toxic'd Arceus Rock is always nice. My bro Hack uses specially defensive Ho-Oh to check Geo Xern better and uses Whirlwind over Toxic, but I like physically defensive Ho-Oh more, however any Ho-Oh can act as a Xerneas check in my opinion.

Blissey (F) @ Leftovers
Ability: Natural Cure
EVs: 252 Def / 252 SpD / 4 Spe
Calm Nature
- Soft-Boiled
- Heal Bell
- Toxic
- Seismic Toss
​
Blissey is my Cleric. No Balanced or Stallteam should lack a Cleric. It is important to have one, because a status'd Pokemon might end up fatal, so using one solves many problems. Seismic toss is used for the clean 100 HP damage. Hack uses either Flamethrower or Icebeam for Mega Gengar, so Blissey can beat it one vs one, but since Sub Geomancy is a huge threat to the team I never changed the slot. Ho-Oh and Tyranitar pose as threats to Blissey. I am not using Wish, because all the Pokemon of my Stallcore have their own Recovery options and Excadrill and Tyranitar do not really require it. Furthermore Blissey acts as a Pseudocheck for Kyogre, if I am unable to switch Grasseus in anymore.​
Arceus-Grass @ Meadow Plate
Ability: Multitype
Shiny: Yes
EVs: 252 HP / 144 SpD / 112 Spe
Timid Nature
- Judgment
- Will-O-Wisp
- Recover
- Stone Edge
​
Grassceus has always been my favourite Arceus form. It covers so many weaknesses and provides glue to the team; holding it together. It works works as a Defogless Support Arceus. The crux of this set is definitely the addition of Stone Edge. Most people who are use Ho-Oh are not aware of these sets and always get caught by Stone edge. That is the reason why this team is so successful. It has many options and all options are playable and work well as well. This is what I do most of the time- if people know my variation of the team, I will just change some sets around and it will still work. Arceus Grass is on the team to cover the Kyogre weakness. I did not want to use Palkia as it opened up too many holes. Will-O-Wisp helps a lot with Yveltal switch-ins or crippling Palkias. Rest Palkia is especially annoying for this team.
Threatlist
Probably the biggest threat if it carries Stone Edge.
Kyogre: Only the specs variation is dangerous. You can wear it down by Hazards, Sand or Pursuit. Play carefully with grassceus.
Gengar: If you can't pursuit it, it will always grab a kill.
Ho-OH: A bit annoying because there is no real switch in except Ttar. Stalltwo and Ho-Oh however can take hits.
MMX: If it is well played with the right set, it can be quite annoying.
This was my Sandstall RMT hope you guys enjoyed reading it. Be sure to like and share this team. :)
Import:​
I wanna shoutout everybody but I am too bored right now. I wanna shoutout the IDM crew, the german community, the Ubersroom and everybody who tested or used that team and mainly brother
Hack
. Thanks to
Dallaren
and
fingerscrossed
for checking out my grammar and
Lockheed
for the awesome banner, danke!
I really appreciate that.
​
Steve Angello​
Last edited: