bored
Pdon is likely gone, meaning its defensive utility as an offensive mon that is able to stomach 3 hits from ogre's spout is once again extremely useful, and it has always been a fantastic breaker.

Zacian shifted the speed tiers in ubers heavily so I honestly dont see this blossoming much due to its lack of defensive utility and now awkward speed tier that leaves it outpaced by 2 huge offensive threats. (edit: Forgot to clarify i meant marshadow and zacian-c rip)

The loss of HP fire is a pretty noticable nerf but this pokemon is just MADE for Dmax, being almost impossible to defensive handle after a Geomancy. I wouldn't be surprised if it got added to the blacklist and even if it does, I see Geomancy sets retaining their mandatory prep nature they had in previous gens, now made harder by the lack of pdon, albeit Dusk mane is still ludicrous and splashable. Specs looks fun again as well.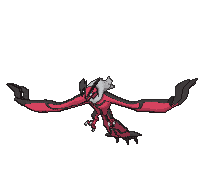 Next to no defensive counterplay while dmaxxed, only being stopped by Diancie, which doesn't stick out to me as a consistent Ubers pick. Specs is amazing, Mixed revenges Dusk Mane well, just a good, versatile mon im excited to use.
No Pdon, Kyogre exists once more for it to check. It competes with Dusk Mane for sure but offers its own benefits as an offensive rocker, due to the strength of its stab combo and resists as a dragon.
Fat wall that phazes and spreads status efficently, but unfortunately doesn't match up well vs some of the prominent offensive threats created by Dmax or Zacian, as well as being extremely passive.
Great Groudon Check with solid power and griseous boosted Hexes to take advantage of how much Wisp/Twave is can spam efficently. It seems like it'll continue being a good pick due to its titanic bulk and awful to switch into status.

Primal is no more (hopefully), so groudon must go back to being a bulky sun setting ground with great offensive sets in double dance, and solid defensive sets, like that's a bad thing. No longer being a Xerneas check and losing access to its complete water immunity are huge, but it's still a strong, decently bulky mon with a good typing that abuses Dmax as well as any of the other titanic bulk, hugely powerful ubers.
Primal Kyogre is gone, meaning its lost the extreme power and special bulk it has had for the past 2 gens, but Pdon likely being no more means that Kyogre can once more blossom as a water spout spamming choice mon, in addition to the likely continued success of its defensive and offensive CM sets. It looks to be extremely dominating, not to mention it's a fantastic Dmaxxer due to its access to airstream and huge power+solid bulk.
Its ultra busted mega is likely no more, however, Rayquaza is still a great mixed powerhouse with a respectable speed tier for dragon dancing. Ignoring the weathers Groudon and Kyogre can now keep on the field for a few turns after switching is a solid benefit as well.
This pokemon looks really dumb and pretty much mandatory prep due to how hard it will be to take out w/ Boots on it to ignore its 4x SR weakness. This is some borderline AG type stuff ngl.
Do boots benefit it? Yes. Does it fix its generation by generation problem of being overly passive and having an awkward defensive typing? No, Will it be bad? lolno. Will it be top tier? probably not.
Offers very little that isn't already offered by the other Ground Waters besides lacking a crucial water immunity/item removal immunity. Simple as that, seems like a solid UU mon as usual.
Offensive pure grass with no bulk and awkward offensive stats and an unburden set that's almost strictly outclassed by Hawlucha? Yea, no thanks. Seems like a cool pick for lower tiers of course but my knowledge on metagames below UU is extremely limited, and i dont see it landing itself in UU either.
Boots are an ENORMOUS blessing and the ice typing doesn't stop this mon from being a solid special wall with decent offensive prescence, that also has a great ability to defog with in Pressure. OU material? For sure no, even UU seems farfetch'd due to Empoleon not existing for it to body on stalls like last gen, but it still seems noticably better regardless.
Decently fat steel with fantastic offensive capabilities that can run a tanky rocker set while still keeping great offensive prescence. At the very least it seems like it'll have a solid UU niche with CB.
Awful typing and relatively slow but this mon has great offensive prescence with CB Rock Head Head Smash. I could see it landing around RU/NU, as it did in less horribly powercrept gens.
Good Stab, newfound access to nasty plot, decent set variety, solid support options in Knock, great speed tier, yea this seems a little dumb. This is the one I'm Least sure of landing in a lower tier and not UUbl, though hurricane's inconsistency and its mediocre bulk might drag it down.
Rock Head Head Smash is always a good start to an offensively inclined mon, but this thing's speed tier and below average spdef REALLY drag it down. Regardless, CB Head Smash is disgusting and Scarf/Rock polish to clean both seem great. RU/niche in UU maybe?

AWFUL typing, but this pokemon's offensive prescence is great and it has 2 abilities to serve it well. Seems like a solid NU mon to me.

These two don't differ a whole lot really, so i'll just talk about em Together. Nidoking seems like a ok mon if OU's metagame slows down due to its respectable survivability, unique typing, great offensive capabilities, and admittedly just passable speed tier. Aside from that, it seems like a great UU mon due to the traits I mentioned before, stabs+flamebeam/rocks over flame has great offensive prescence and solid defensive use. Nidoqueen trades in its passable speed tier for a pretty sad one but has much more solid bulk. I could see them being UU together or king in UU, queen in RU like last gen.
No more Z fly to aid in its stallbreaking capabilities, but its speed tier is MUCH better without megas running around, eclipsing the current standard for non scarf speed control in Noivern by a little. Solid defensive utility in 3 quad resists (fighting, bug, grass), access to U turn, Roost, no miss Toxic, Taunt, Super Fang, Brave Bird, the list goes on. Versatile, albeit kinda offensively lackluster, speed demon that can abuse defensive pokemon well, UU for sure, RU at worst.
Strong physical Fire with solid bulk and a great speed tier, as well as a respectable offensive movepool, packing even a non nature restricted Extreme Speed (Thank god for mints) for revenge killing, This isn't a complicated mon, it clicks buttons, and eats a hit or 2. Looks good for UU.
Vincune will absolutely have a niche in OU, no doubt about that, but aside from that, I just see it being a pretty straightforward bulky water CM wincon in UU. all of the gen 2 roaming legendaries are pretty straightforward lol.
Apparently this thing is gettin scald for some reason? neat way to make up for HP ice going i suppose. once again it's relatively straightforward, solid bulk, good offensive prescence, the ability to use CM or just specs for outright power, and a blazing 115 speed tier. Aura sphere is no long nature restricted as well, which is pretty cool. UU or RU at worst imo.
Decently fat with access to a solid support movepool in Rocks, Trick, U-turn, Memento, Yawn, yadayada. Good speed tier for a defensive mon, no pursuit, and an okay offensive prescence, RU maybe?
a clean 80/105/105/105/105/80 stat spread with a solid movepool containing elec ghost and grass coverage+Rocks and Knock. NU/RU possibly? No more pursuit is HUGE but it still is the jack of all trades of the pixies, so it doesn't really excel in any one thing.
Nasty plot, good mixed attacking stats, blazing speed tier, rocks and fast Taunt to lead, U-turn, Xxplosion, not much more to say really lol. seems like a good UU mon again.
Dragon Dance, good stab combo, and Dual Wingbeat for admittedly weak flying stab. It seems like a cool mon, RU at worst imo, CB still seems great and its speed tier is fantastic.

Fat mixed defenses Steel that pairs well with wish support. REALLY straight forward pokemon honestly, it walls a good amount and eats hits decently while throwing out seismics, toxics, heavy slams, eqs, etc. RU at worst prob, no more alo to pair with ala ORAS RU definitely sucks in a gen so riddled with knocks to remove lefties but it'll manage.
Pure rock with unrivaled physical bulk and great special bulk, alongside solid offensive prescence that allows it to pull off restalk+curse or SR 2 atks tox sets decently, as wel as being a solid manual weather setter for lower tiers. NU at worst prob.
Neat offensive typing and SD+SR alongside priority but it now competes with drednaw, and im not exactly good enough at lower tiers to say who is better. Prolly around NU/PU.
Fast NP mon with pretty much no physical bulk but a great offensive typing, Boots are also great for this and lovely kiss seems borked as usual. no HP hurts of course but it should be strong enough to be worth weakening steels for honestly, screams NU to me.
Fat fairy type rocker with an unfortunate rock typing that does at least grant it some cool resists, like flying. Seems like a good RU mon due to its great bulk, okay offensive prescence, and solid movepool.
seems like a neat mon actually. Boots help it alot and its bulk is quite respectable alongside its solid ability in natural cure, pretty bad offensive prescence though. NU/RU maybe? (edit: I don't know what solar system I was in when I said NU/RU lol, this is forsure some PU, NU at best, middle of the road garb)
Cool TR mon, bad typing kinda holds it back but its a powerhouse when its allowed to function under its preferred environment. UU/RU maybe? Stomping on the majority of dragons defensively is pretty useful for setting up.
Might have a niche in OU as a lead but besides that it's a pretty specially bulky powerful Rock/Poison with a very respectable speed tier of 103. Seems like a good UU mon to me, Z moves not existing sucks for it but the power level is generally much lower than last gen, to be fair to it.
Still pretty passive and has to rely on awful recovery but I could see this cementing itself in UU or RUbl just on how obscenely bulky it is without pursuit around. Might have a niche in OU bcuz of aforementioned no pursuit+enormous bulk, I wouldn't be surprised.
Boots are neat but HP going means gastro/Seis wall it decently and it still can't do anything to dragons reliably. Specs or boots seem cool in UU but if this lands in OU for a long period of time I will be very surprised (unless some random poketuber hypes it up and drags it thru a metagame its pretty below average in, like Ttar for most of this metagame and Mamo in SM.)
great spdef, great speed, solid spa, bad defensive typing, benefits from boots. Spin+boots seems like a great set for PU/NU.
Super fat Water/Ice type, seems good in PU I guess. Rocks weakness+no reliable recovery really hold this back, and its pretty offensively lackluster.

All or nothing shell smasher that's bodied by priority and scarfers but has great bulk to setup with and good offenses to make up for it. PU like last gen prob.
Defeatist is a death knell for it ever going past like NU at best but it is really strong and fast. No item acrobats or boots 3 atks roost sets will prolly cement themselves as solid in NU.
Genuinely could not care less about this mon, awkward stats, bad typing, no more HP for special sets. PU mon at best prob lol.
Boots and specs seem good in NU due to this mon's solid defensive utility granted by its resists+good spdef and great offensive prescence. RU/NU prob.
Fat but passive pure normal with Regenerator. NU maybe?
Super frail and decently powerful with a great stab, but pretty slow unfort. SD seems good in PU.
Fat Dragon that seems good in NU with specs due to its good dual stab and movepool.
Boots help this i guess but its spa stat is just average and its typing is still unfortunate for switching into things. NU doesn't seem too outlandish for it.
Relies on lefties in a knock filled gen, no more pursuit, awkward defensive typing, mediocre stats w/ bad HP and speed. PU/NU

Shell smash, dual hazards, cool stab combo, but there's so many rock waters that end up in lower tiers that this could just end up being a lead and not much more honestly. PU
Fat with a cool typing+a water immunity. Decent offensive prescence I suppose and access to SD/Curse for boosting up, as well as instant recovery. NU perhaps?
Average bulk, bad typing, benefits from boots i guess. Offensively its solid but it's so SLOW and is weak to alot of common offensive typings (Water and Rock primarily). PU prob.
ANOTHER rock water, seriously? At least this ones semi unique due to Rock Head Head Smash. CB seems cool in NU.
still suffering since its introduction due to a horrible ability. untiered or PU at best.
low tier screens lead I guess, no custap REALLY sucks for it.
These will be pretty sloppy opinions because honestly there's way too little concrete info on them to be sure of anything
Articuno seems pretty meh due to having a stab combo walled by steels and a presumably pretty average signature (I doubt the freeze chance will be beyond 20% at most)
Zapdos seems really solid on HO due to having defiant to diswade defog and a stab combo walled only by regular Zapdos and Aegislash (though something tells me this will have dark coverage), as well as what is presumably a fire lash clone for its stab, although I assume it'll be higher BP.
Moltres seems okay due to its great typing but its ability is meh and its signature seems like just a better dark pulse.
Slowking seems kinda bad as it doesn't even have the cheese potential Galarian Slowbro does (thanks quick draw), and has a noticeably worse defensive typing than its kanto counterpart.
Regielec seems great with a great signature akin to magma storm and, presumably, a similar stat spread to its counterparts.
Regidraco seems alright, a water spout clone seems average when Dragon has a common immunity but I doubt it'll be lacking in the stat department.
This would've been broken if they gave it nothing but of course it got an even easier to spam psychic stab. Expanding force+Psyshock+Focus blast+Tbolt isn't even possible to midground anymore, and pursuit is gone to noticably limit it. This mon was always stupid but this is just really the apex of spammable. HP fire going barely matters because mscizor doesn't exist and even that was barely a good switchin with rocks up regardless.
CC+rising voltage+play rough, whyyyy. This looks ludicrously versatile and difficult to handle, being able to run Mixed, Special, or fully Physical effectively now, albeit wild charge is still kind of a bad stab. I don't see this lasting very long at all, especially since lando isn't a fairy stab switchin and Gliscor doesn't even exist.
Looks alright, the moves it gained from the DLC look solid, especially CC and Grassy Glide, but Rillaboom is still faster than Heatran and packs u turn+knock for CB sets to wear down its counterplay almost entirely by itself. Sure, Bulu has more defensive utility, but I really don't see this being broken or anything.
No ash gren sucks but its terrain is still pretty good and it switches into Heatran pretty well, especially without z crystals in existence. It definitely won't be as good as last gen but it certainly won't suck or anything.

While this didn't really gain anything significant, this pokemon is still, yknow, one of the best bulky offensive picks ever. great typing that resists psy/fairy+fire coverage, great power, decent set variety, the ability to trap pokemon like Toxapex or Blissey for its teammates, it's just really good and i'll be glad to have it back when building.

This won't last very long at all lol, especially if it gets Hurricane as it has been alluded to receiving. Solid Speed tier, decent defensive use, and pretty much impossible to wall. The best checks out there are still just that, checks, and lose to decent play a good chunk of the time. If this lasts as a balanced part of the metagame, I will be extremely surprised.

THANK GOD, a splashable electric immunity that isn't made of paper. I can finally stop having to pack like 1 of 3 (2 of which being quite awkward to fit usually) mons to not get rolled over by Volturn spam. Ignoring my hatred of prepping for pivot spam, it's Lando-t. It's great glue with solid offensive presence that's balanced by how easy it is to wear down. Losing Z moves hurt this mon ALOT and now means pokemon like Tangrowth can consistently switch into it almost completely safely (I dont see special Hurricane being all that common lol), and HP fire/Ice going means it can no longer check itself or OHKO Kartana, but while those are noticable nerfs alongside the introduction of a new hard check in Corviknight, this is a reliable, consistent pokemon from gen to gen so I dont expect too much different, albeit i dont see it being as absolutely meta defining as most people, simply due to how some of the new introductions just destroy it (like Rillaboom).

no HP ice hurts this mon so much but it still has Knock+priority Twave, as well as a great speed tier and NP. UUBl or even UU seem kinda likely given it just lost so much with hp ice no longer being in its movepool.
Most of what I said above applies to this variant, except its hit even harder because pretty much all it had was sheer wallbreaking power.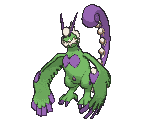 It doesn't beat CB rilla reliably at all (252+ Atk Choice Band Rillaboom Grassy Glide vs. 252 HP / 4 Def Tornadus-Therian in Grassy Terrain: 142-168 (39.2 - 46.4%) but this still seems REALLY broken. I'm not even talking about Nasty plot being in its movepool, how do you prevent Boots Knock Hurri from making progress with anything but zapdos? Its longevity was already so good and now it's just ludicrous alongside all of its offensive and supportive options.

solid Offensive heatran check with rocks and a respectable speed tier. Corviknight is a thorn in its side but it is Garchomp afterall. It'll more than manage and cement itself as solid at the very least, assuming

this broken monster doesn't stay in the metagame. People talk about Lando-T appreciating HP ice being gone (which it doesn't and that is a double edged sword) but this genuinely really appreciates HP ice going, as now mons like Lando-T are barely checks and Tang can't chunk it as heavily. This still seems like a stupid pokemon that's stupid hard to consistently answer even without Z moves and spams glare to cheese past its answers if all else fails. It's usually not unbeatable but it seems really awful to build around. (this is all assuming it still has Tarrows btw lol, otherwise its just an average coil wincon that sits in UUbl forever)
Broken speed tier but it's now pretty unable to touch toxapex (drill run doesn't do nearly enough to physdef), not that it matters too much when it can just spam u-turn until the sun dies, thanks to hdb. It has practically no defensive uses beyond revenging (which it is really good at with its huge speed tier), but prepping for it just does not sound even remotely fun, it's just so fast and seems difficult to wall beyond pex.
I'm not against this getting a shot in OU but I'm still expecting it to get banned, it's just too hard to handle outside of priority, Hippo, Pex (assuming they lack eq), or Slowbro, which isn't a very long list when youre too fast for the grand majority of pokemon and strong enough to force switches decently enough.

Worse Drill Peck won't change the fact this pokemon kind of suffers from alot of gyarados' issues, aka lacks good flying stab, is prone to being priority spammed to death, can struggle to attain setup oppurtunities, takes quite a bit of support to power thru toxapex, as well as struggling to break thru fairies in general.
this pokemon might fare better than mence because its raw bulk when rocks arent in the picture is crazy, meaning it doesn't struggle very much to find pokemon to abuse for setup. Heal bell being legal with multiscale also seems pretty neat for a niche semi-stall Dragonite.
Extremely physically fat with access to reliable recovery, and being the only pokemon that can reliably beat Urshifu excluding aerial ace (which leaves it walled by fairies so). The hits this pokemon can live are honestly incredible, on the physical side.

I worry this mon's offensive capabilities won't be enough to leave it worth using over Corviknight, who is generally a better steel bird wall. Maybe not though, I don't really have much opinion on this beyond that. It's supremely annoying to switch into but hates knock off (which is everywhere in this metagame) and is prone to being worn down quickly, due to its overreliance on lefties/Leech Seed+Protect for longevity.
I don't see this lasting in OU because of how common knock is and how much it'll be competing with a spot on teams with other defoggers like Zapdos and Corviknight but i do see it at least retaining a niche. Boots are a godsent for it and make it a pretty cool choice on paper for fatter teams that dont wanna deal with how annoying heatran is without Gliscor around, albiet toxic still cripples it a ton.
Literally unkillable. Boots are SO big for this pokemon, and static is just perpetually annoying. No HP ice sucks but Gliscor also doesn't exist so Heat Wave+Discharge sounds fine anyways due to the, albiet miniscule, threat of burn and lack of Z's on Lando or Chomp. I'm looking forward to using this, as it seems like great defensive glue that isn't overly passive, but it seems insanely annoying to deal with. Regarding offensive sets, they seem pretty good but somewhat restricted in what they fit on due to zapdos' great defensive uses.
Slow, awkward coverage movepool, insanely strong, mediocre bulk. screams UUbl to me lol.
Boots benefit this mon's cm set alot but no Pursuit is just a game changer. Ttar has always been its achilles heel due to its event locked IVs not allowing for HP fighting, but not Ttar can't just pursuit it out of existence. It seems really difficult to deal with due to Trick spam disabling the blobs on choiced sets and CM sub sets just coming in repeatedly quite easily vs very fat teams, although its still made of tissue paper. not broken, but OU for sure.

Another mon that hated Pursuit and especially Ttar but no longer has to concern itself with being trapped at all. Does it seem broken? No, it still suffers from a rocks weakness while giving up a noticable amount of power/speed if it goes for HDB and has a pretty specific defensive typing, not to mention an awful knock weakness. Does it seem very good? Yes, Very much so.

Another Strong u-turn spammer with a great movepool that, while "technically" wallable if you assume u turn doesn't force hazard damage and chip extremely easily, is horrible to consistently answer while having great set variety and a respectable amount of longevity. Broken, broken, and broken.

Latios seems a little overwhelming without Pursuit and with Aura sphere+Mystical fire in its moveset, not gonna lie. Trick+Aura Sphere+Stabs alone seems really painful to defensively answer, while being plenty fast and plenty bulky. Latias on the other hand, is considerably weaker without being bulky enough to be worrying. I see it just being really, really good and reliable with CM 2 atks recover, Specs, Scarf, and LO.
I think alot of people are really underestimating how much Z mattered to Kartana and how much Zapdos getting a big buff hurts it. This just seems like a good Scarfer/ decent SD breaker, its stab combo is underwhelming and its coverage is alot easier to stomach when it isn't 180 BP. Good defensive utility, awful spdef, u know the drill.
To round it off, these are just quick thoughts on the pokes banned earlier in the gen and if my useless opinion dictates them being worth looking into again
yeaaa no, DD+an almost unresisted stab combo is extremely stupid, no matter how you slice it.

No! Extremely limiting and punishing if you don't follow the strict defensive structure it mandates, and all of its counterplay is punished by spikes. not to mention its bulk is actually rather respectable.
N o p l s.Still no consistent defensive counterplay (Rip Alomomola) and the guessing game between Scarf or Band is deadly. It's a fun mon but it is not even remotely balanced for singles. Glass cannon to the extreme and another mon that can spam U-turn and achieve progress.
Why not? It'll probably still be broken since strong U-turn+great speed tier+solid longevity+good offensive movepool is a stupid combo but stuff like Heatran actually open up moveslot issues for it, and its speed tier wouldn't be nearly as dominating as it is currently.
out of all of these, this pokemon is honestly the one I see being the least overwhelming. It's a good breaker, don't get me wrong. It is really fat, for sure, but it simply lacks the speed or recovery to fully take advantage of its bulk or power. It struggles to break past certain pokemon like Skarm without Twave support and gets destroyed by Rocky helm on stuff like Slowbro or Ferro if it predicts incorrectly.
No pls. I do not like trapping and I do not like what this pokemon feels like to play against. it's awfully limiting to not feel safe using a counter because it's duggy weak, especially with pokemon whose only counters/hard checks are duggy weak, like Genesect.
aka shadow tag: W H E E Z E
not many of the new additions honestly bother this pokemon a whole lot, but idt testing it would be that big of a waste of time. Its bulk and set variety is still huge, and specs is still borderline impossible to defensively counter, but pokemon like Kartana, Victini, Lando-t, and Heatran do at least threaten to do big damage to it, which is more than we had before.
Tier list where I barely considered order within the tiers themselves
Last edited: