Title pending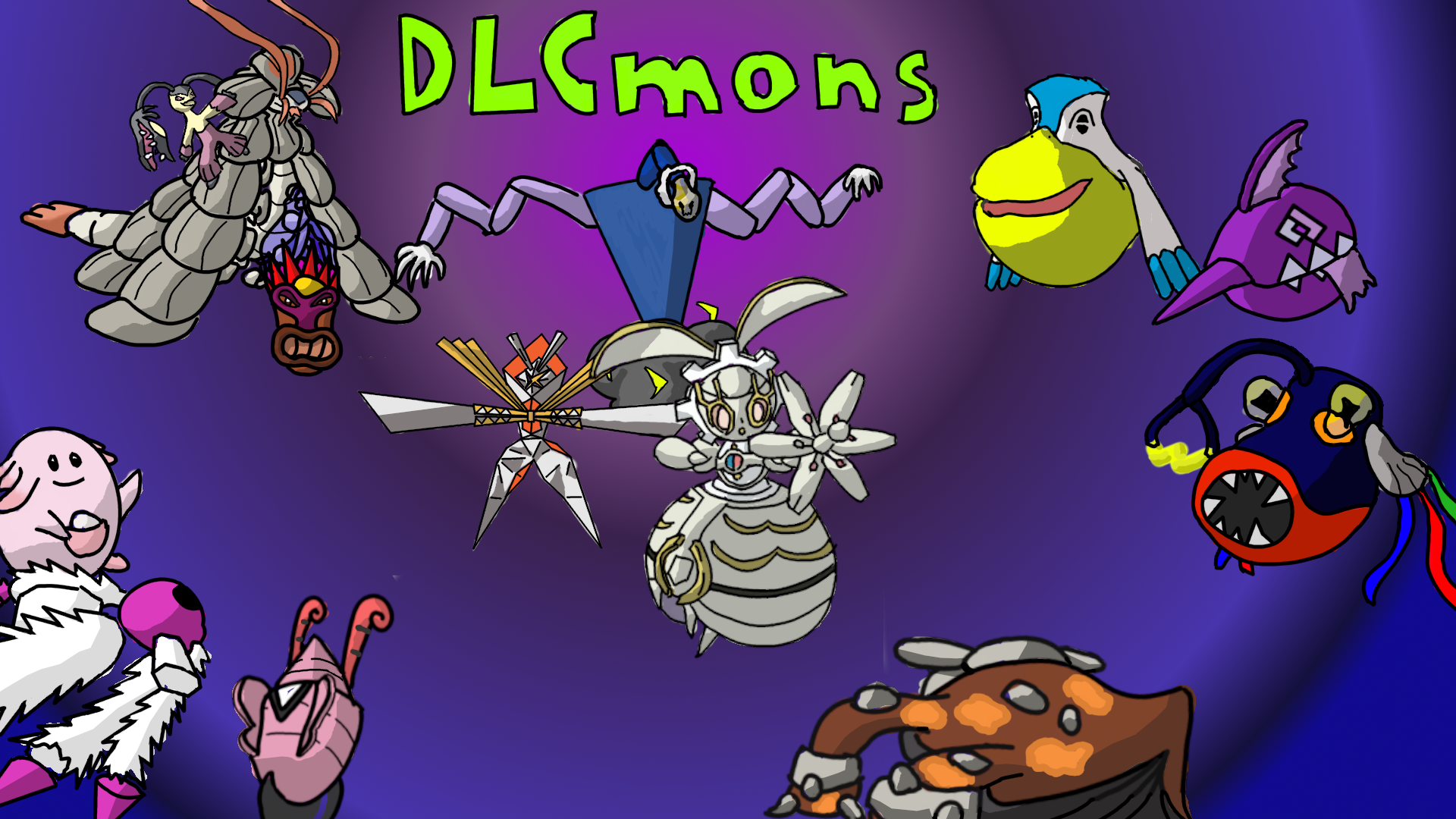 (banner by me, the magearna and kartana lineart aren't by me though)
​
Welcome to DLCmons! This Pet Mods aims at creating DLCs for the Alola games, like how the Expansion Pass worked for Galar. This will include adding existing Pokemon that are not in the Alola regional Pokedex, adding new ones, creating regional formes, items, moves... This will be a pretty diverse project!
For Pokemon slates, they will be separated in two parts. The first will have users submit concepts, be it competitive-centered ones or flavour-centered ones (An example of a competitive one would be "Rock-resistant Defogger", whereas a flavour one could be "A predatory Pokemon leaving on the Akala region who eats Oricorios, and is the reason why Sensu Oricorios are Ghost-types"). After people have voted for their favorite concepts, the second part will begin, where people can submit Pokemon that fit any of the concepts. Moves and items will work similarly, but the only concepts allowed will be competivive ones.
This mod carries the winners for the Ultra Beasts, Kinolau Tapus, returning mons and Volcano Pokemon slates from the V1, as well as Arachsoil, the Alolan-Sunkern line and Plubium Z.
[B]Name:
Stats:
Typing:
Abilities:
Notable Moves[/B]
[SPOILER="Full Movepool"]
[SPOILER="Additions"]

[/SPOILER]
[SPOILER="Removals"]

[/SPOILER]
[B]Description:[/B]
[/SPOILER]
[B]Name:
Stats:
Typing:
Abilities:
Notable Moves[/B]
[SPOILER="Full Movepool (optional)"]
[/SPOILER]
[B]Description:[/B]
[B]Name:
Category:
Typing:
Base Power:
PP:
Secondary Effects:
Users
Viable Users:
Description:[/B]
Council:
Discord server
Spreadsheet
Last edited: