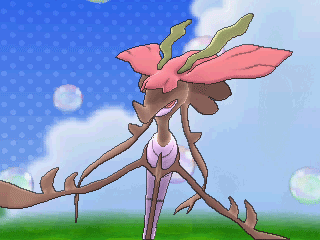 [OVERVIEW]
Dragalge is a versatile Pokemon with access to an amazing ability in Adaptability and a stellar movepool to boot, utilizing moves such as Draco Meteor, Sludge Bomb, and Focus Blast to break through Fairy-types such as Florges, unlike other Dragon-types. Boasting a Poison / Dragon typing, Dragalge is able to switch into many threatening offensive Pokemon in the RU tier such as Ninetales, Virizion, Raikou, Salazzle, Toxicroak, and Roserade. Dragalge's access to Toxic Spikes and ability to absorb them are what really forms its niche in the tier, giving it an edge over other special Dragon-types like Goodra, which it faces heavy competition from because of the latter's better Speed and coverage. However, Dragalge is cursed with being one of the slowest Pokemon in the tier and is prone to being forced out by offensive pressure due to its very lacking Speed tier, which makes it very susceptible to being revenge killed by faster Pokemon like Necrozma, Gardevoir, and Zygarde-10%. In addition, Dragalge's lack of reliable recovery makes it extremely susceptible to chip damage, which can hinder it throughout the game. Dragalge can also be forced out and Pursuit trapped for quite a bit of damage by Pokemon like Metagross and Drapion, which hinders its ability to comfortably beat Salazzle.
[SET]
name: Offensive
move 1: Draco Meteor
move 2: Sludge Bomb
move 3: Focus Blast
move 4: Toxic Spikes
item: Choice Specs / Dragonium Z
ability: Adaptability
nature: Modest
evs: 204 HP / 252 SpA / 52 Spe
[SET COMMENTS]
Moves
========
Draco Meteor is Dragalge's strongest STAB move; with the boost from Adaptability and Dragalge's decent Special Attack stat, it is able to significantly damage almost any Pokemon that doesn't resist it. Sludge Bomb is used to hit Grass and Fairy-types like Virizion and Florges. It is also more spammable than Draco Meteor due to it not dropping Dragalge's Special Attack stat after repeated use, and its 30% poison chance means you can fish for poison against walls like Porygon2, Mantine, and Cresselia. Focus Blast allows Dragalge to hit Steel-types that would otherwise wall it such as Registeel, Metagross, Escavalier, and Forretress. Toxic Spikes allows Dragalge to spread poison against grounded Pokemon. This lets Dragalge's teammates break the opposing team a lot easier.
Set Details
========
Investing 52 EVs in Speed will allow Dragalge to outrun neutral-natured base 50s like Donphan, Diancie, and Registeel. Maximum Special Attack with a Modest Nature increases Dragalge's damage output to insane amounts. The rest of the EVs are invested into HP, maximizing Dragalge's potential bulk. Choice Specs gives Dragalge an immediate boost to its Special Attack, turning it into a potent wallbreaker that can easily punch holes through opposing teams. Dragonium Z can be used for an ridiculously powerful one time nuke with 195 Base Power that ignores the Spe of Draco Meteor so your Special Attack doesn't drop. Hidden Power Fire can be used as a reliable alternative to Focus Blast, as it can OHKO both Forretress and offensive Escavalier and does more damage to Metagross. Where as Choice Specs Focus Blast can miss and also doesn't 2HKO Registeel after a Protect
Usage Tips
========
You should pivot Dragalge into Pokemon it can handle such as Ninetales, Virizion, Arcanine, Salazzle, and Roserade. However, Dragalge can't freely pivot around, as it does not possess any form of recovery, meaning that it will lose a massive amount of health throughout the game if you switch it in too liberally, which will ultimately cripple it's ability to break walls consistently. On forced switches, it's often more useful to set Toxic Spikes with Dragalge rather than attacking. It's often fine to set Toxic Spikes with its Choice Specs set, too, but you should also attempt to break walls down more, so assess which is more useful. If your opponent has Pokemon that can combat Toxic Spikes, such as Metagross, Toxicroak, and Salazzle, focus more on attacking rather than using turns to get up layers of Toxic Spikes. While Draco Meteor is extremely powerful, try not to use it an excessive amount of times, due to your Special Attack dropping with each use. However, Sludge Bomb can freely be used since it does not drop Dragalge's Special Attack like Draco Meteor. Sludge Bomb also has a Poison chance which can be useful if you're unable to get up Toxic Spikes.
Team Options
========
Dragalge's main appeal is Toxic Spikes, meaning that it particularly shines on balance and bulky offense teams. Because of this, Pokemon that can use Dragalge's Toxic Spikes to their advantage by stalling out poison turns like Raikou and Mega Sceptile make for excellent teammates. It's important to have entry hazard removal to make sure that Dragalge isn't chipped by hazards, so Pokemon like Mega Blastoise make for good teammates. Additionally, Mega Blastoise can also take on the Ice-types that can be annoying for Dragalge to deal with. Steel-types like Bronzong, Metagross, and Registeel provide a solid check to Psychic-types like Gardevoir for Dragalge. They can also set Stealth Rock, forming a strong hazard stacking core. Ground-types such as Rhyperior, Donphan, and Zygarde-10% can pressure Poison-types that are able to absorb Dragalge's Toxic Spikes, giving it more freedom to set entry hazards. Because Ground-types are good checks to Dragalge, it's important to possess check to them like Virizion and Shaymin. In return, Dragalge is able to wall the Poison-types that they struggle against, like Roserade. Pokemon that learn Spikes such as Golisopod, Roserade, and Forretress can form a strong hazard stacking core alongside Dragalge.
[STRATEGY COMMENTS]
Other Options
=============
A defensive set with Black Sludge and Hidden Power Fire or Protect can work, but this set isn't very good when compared to Dragalge's offensive set because it isn't able to switch into as many foes and apply the offensive pressure that Dragalge normally should. Shadow Ball can be run to hit Metagross, and Bronzong harder, but besides that it isn't optimal in comparison to Focus Blast. Sludge Wave gets a guaranteed OHKO on Virizion without Choice Specs, unlike Sludge Bomb, but the increased poison chance is more useful in most situations.
Checks and Counters
===================
*Psychic-types**: Gardevoir, Sigilyph, Necrozma, and Espeon are all huge banes to Dragalge's viability, due to their ability to easily take out Dragalge with their STAB moves; however, they're unable to switch into Dragalge. Gardevoir specifically can Trace Adaptability and become a huge threat with its boosted dual STAB moves.
**Specially Bulky Walls**: Cresselia, Mantine, and Porygon2 can withstand a Draco Meteor and shrug off the damage with their respective recovery options, but they struggle to deal with Dragalge if they're poisoned.
**Steel-types**: Although Dragalge can dent Steel-types with Focus Blast, it's unable to switch into them because they limit Dragalge's ability to spam its STAB attacks, completely shutting it down if it's locked into one of them. A lot of these Pokemon can be used as an opportunity to get up a layer of Toxic Spikes, though.
**Ground-types**: Zygarde-10%, Nidoqueen, Donphan, and Rhyperior are able to eviscerate Dragalge after a Special Attack drop or if it's locked into Sludge Bomb.
**Faster Offensive Pokemon**: Pokemon that naturally outpace Dragalge such as Tyrantrum and Goodra cannot switch into Dragalge but can take it on with their respective STAB moves.
[CREDITS]
- Written by: [[Loom, 422397]]
- Quality checked by: [[CryoGyro, 331519], [phantom, 180300], [zizalith, 410251]]
- Grammar checked by: [[Fireflame479, 231476], [
The Dutch Plumberjack,
232216 ]]
Last edited: