Banner by me :) (I know it sucks)
Hi, guys! GeniusX here, and I'm here to present to everybody a successful OU team that I made! Recently in my life, a lot of stuff has been going on. Such as my final exams, my piano concert, and a whole bunch of other stuff. So because of my busy schedule, I probably will have much less time playing pokemon in the next 2-3 month than I normally do, which is why I decided to do a RMT before I start getting busy.
I'm relatively new to the competitive metagame, I only started to know what IVs and EVS were during mid ORAS. But ever since, my friend taught me a lot about competitive, and I stopped using Mega Sableye stall (Funny how now I hate stall), critdra, and curse payback umbreon (lol, I know right?). This team has gotten me to about 1680 on the PS ladder as a peak and I'm currently lurking around the 1610s (replay below showing me getting on to 1600s since I tilted a bit when I reached 1680). I also won a few room tours and only lost 5 games in total in 60 games (I didn't count the ones I lost after 60 games, but I did lose some more). Hope you enjoy! :)
I started this team off with a double dragon core with Sub SD Chomp and Scarf Kyurem-Black. Kyurem being able to take out bulky mons that threaten Chomp from sweeping.
I added Band Scizor to cover up the weakness against fairys and ice types while having good defensive synergy with Chomp. It also functions as a revenge killer and traps lati twins.
Next I added Mega Gardevoir to counter opposing fast dragons/keldeo and have a special wallbreaker. This thing also threatens stall/balance a bit more.
I wanted rocks, so Ttar was my choice. Its wide variety of moves make it very unpredictable and can set up sand for 2 of my members for a raise in Spdef.
At last, I thought of hazard removal, but with a lead tar, I was skeptical. So I decided to go with a very underused set this meta in Specs Latios. It OHKOs many threats while being able to cripple opposing walls with trick.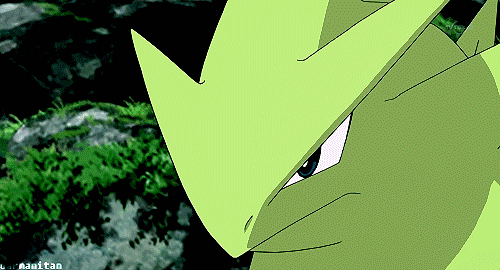 @
Ability: Sand Stream
EVs: 168 Atk / 88 SpA / 252 Spe
Naive Nature
Stealth Rock
Crunch
Ice Beam
Earthquake
Roles: Lead
You may be wondering what weird set is this Tyranitar, but trust me it works. Ttars job is to set up rocks, sandstorm, and die. Max Speed allow it to outspeed defensive Lando and sometimes Chomp to fire off a Ice Beam. Sash allows Tar to live any attack from full and almost gurantees rocks. The EVs allows kills on certain threats while sash can function as a surprise kill. With overall good stats across the board, it can tank a few hits as well as hitting hard with dark STAB. He is my lead 90 percent of the time unless if the opponent carries a Fake Out HJK Mon or Mega Sableye.
Stealth Rocks
- Mandatory for Lead Tar, set it up to pressure the opponent from switching and weaken opposing mons.
Crunch
- Dark Stab to hit Psychics. It hits hard and can drop opponents defense.
Ice Beam
- Lure #1 Not many people expects it. Easily 2HKOs Gliscor, OHKOs Dragonite after rocks, and can pummel common leads such as Lando and Chomp, dealing >80 percent.
Earthquake
- Lure #2 This is a very underated move to use on Tar but it can destroy Heatran, 2HKO Mega Metagross 97% of the time and deal >80% to Diancies that think can bounce back rocks and stop Tar in his tracks. It's also a safer way to hit Char X.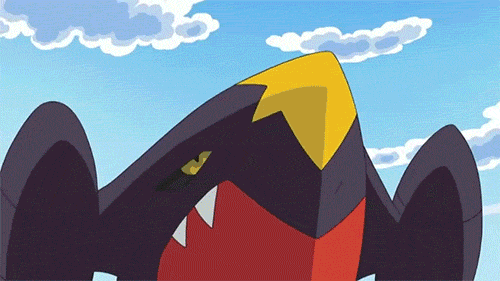 @
Ability: Rough Skin
EVs: 4 HP / 252 Atk / 252 Spe
Jolly Nature
Substitute
Dragon Claw
Earthquake
Swords Dance
Roles: Wallbreaker / Sweeper / Stallbreaker
Have you ever wished of a Garchomp 1v1 a Rotom-W (Considering that they don't know your set)? Then here's the set for you. This Chomp is probably my favourite set in this meta. Maximum Attack and Speed investment in tandem with a Jolly nature enables Garchomp to outpace the base 100 Speed tier. Leftovers is for recovery because Sub can wear Chomp down really fast. Alternately, you can run salac berry to outspeed mons such as scarf lando and mega lop after 3 subs. If you do use Salac Chomp, run this spread 12 HP / 244 Atk / 252 Spe. Rough Skin is useful for chip damage
and if you want you can run sand veil along with TTar for Free Subs
.
Substitute
- Very good move, you can sub on predicted status, heatrans, magnezones, and many more mons that is threatend out by Chomp. This allows you to get a free SD and potentially sweep.
Dragon Claw
- Garchomps first STAB. Hits everything that resists EQ hard. This is used over Outrage because I don't want to have my streak ended because of a fairy and the power isn't missed much.
Earthquake
- Mandatory STAB for Garchomp, Hits all grounded pokemon hard, 2hko/Ohko almost the entire meta with DClaw at +2.
Swords Dance
- This move boosts Garchomps attack to tremendous stages, if your under a sub and at +2, you basically wreak havoc.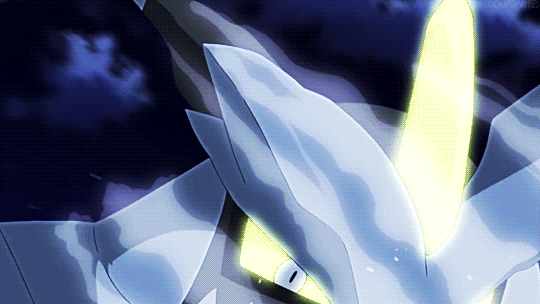 @
Ability: Teravolt
EVs: 224 Atk / 32 SpA / 252 Spe
Naive Nature
Outrage
Dragon Claw
Fusion Bolt
Ice Beam
Roles: Cleaner / Wallbreaker / Revenge Killer
Forget about the LO set, this thing is the newest fear to offensive teams. While LO has the power to break balance, scarf has its own benefits. With a Choice Scarf equipped, Kyurem-B becomes a terror for offensive teams to face. Choice Scarf Kyurem-B hits 472 Speed, enough to outpace positively-natured base 150 Speed and below, as well as +1 Mega Zard X, +1 Volcarona, and Scarf Landorus-T. With insane coverage, this mon is scary to face. I didn't run Iron Head since Outrage dents or outright kills anything that is not steel/fairy and is the superior option to iron head in my opinion.
Outrage
- Boasting a 170 Atk, a STAB Outrage is no joke. Its great for cleaning late game and can score a lot of KOs on Mega Lop, Mega Mane and such because they won't be expecting scarf.
Dragon Claw
- Great for revenge killing, and a secondary dragon STAB that won't get you locked in.
Fusion Bolt
- Great coverage for bulky waters and Skarmory. It is also forms BoltBeam coverage with ice beam, allowing him to hit everything super effectively or neutrally.
Ice Beam
- Hits Lando, Hippo, Gliscor and stuff, all which stops Chomp from sweeping. It's just a great move in general and can kill opposing dragons without being locked in.
@
Ability: Technician
EVs: 248 HP / 252 Atk / 8 SpD
Adamant Nature
Bullet Punch
U-turn
Pursuit
Superpower
Role: Revenge Killer / Trapper / Pivot
Main Fairy Slayer of the team. This Scizor enjoys as much power and bulk as possible to maximize its pivoting capabilities, necessitating heavy investment in Attack and HP as well as an Adamant nature. Band allows it to fire off powerful U-turns and kill fairies faster. It also has great defensive synergy with the dragons on the team and overall is a great Pokemon. Technician is also a great ability which Scizor can utilize to its fullest.
Bullet Punch
- Main tool used for cleaning up and revenge killing. When powered up by Band and Technician, it becomes a scary priority move. It is also used to demolish fairies.
U-turn
- Deals heavy damage and keeps the momentum on our side of the field.
Pursuit
- Traps Lati Twins that lack HP Fire, probably the least used move out of all 4, but still quite useful sometimes.
Superpower
- Destroys Zone and Tran on the switch also deals heavy damage to anything that resists its dual STAB.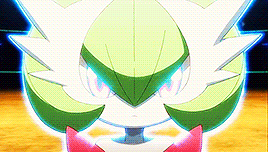 @
Ability: Trace
Shiny: Yes
EVs: 232 SpA / 48 Def / 252 Spe / 16 HP
Modest Nature
IVs: 0 Atk
Hyper Voice
Psyshock
Focus Blast
Destiny Bond
Roles: Wallbreaker
The 2nd best Mega in the entire game, Gardevoir is here. Trace is the ability here before Mega Evolution, as it makes Gardevoir capable of turning a foe's ability against them. Example of this include countering Heatran, Regenerator, Magic Bounce from Mega Sableye to reflect Will-O-Wisp, Dragonite with the aid of Multiscale, Manectric's Lightning Rod, and Intimidating Landorus-T and Gyarados, revenge kill weather sweepers and Synchronize burn Mew. The defensive investment allows Gardevoir to avoid the 2HKO from Life Orb Latios's Psyshock. The rest of the EVs are put into Speed, to make Gardevoir capable of outspeeding all defensive Pokemon and some slower offensive ones, such as Breloom and Tyranitar.
Hyper Voice
- This is Gardevoirs main STAB. When pixilate boosted, it deals a huge amount to anything that stands in its way.
Psyshock
- Psyshock is secondary STAB, being able to take on special walls on demolish poison types.
Focus Blast
- As much as I hate this move, it's mandatory to hit steel types that resist both STAB. The accuracy is terrible, but we all know the pain of this move and we have to live with it.
Destiny Bond
- I thought about the last move for a long time. I went from WoW to Taunt, and finally DBond. Even though taunt can pressure stall, I don't find it necessary as my team deals with stall. DBond can take out slower sucker punchers 99%(Bisharp at +2). You can argue WOW can be used to burn him, but if he is lum, it's a gg. DBond I think is really useful and has saved me in a lot of games.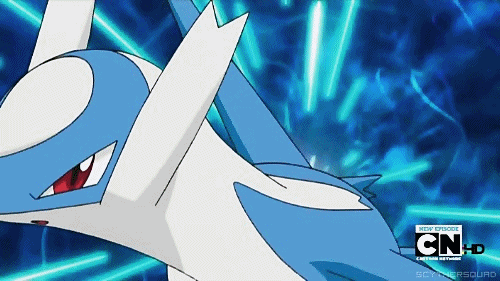 @
Ability: Levitate
Shiny: Yes
EVs: 252 SpA / 4 SpD / 252 Spe
Timid Nature
IVs: 0 Atk / 30 SpA / 30 Spe
Draco Meteor
Psyshock
Hidden Power [Fire]
Trick
Roles: Wallbreaker / Wall
Latis fit on any team, and is no exception for this one. Specs Lati hits incredibly hard, being able to 2hko Clef on the switch:
252 SpA Choice Specs Latios Psyshock vs. 252 HP / 172 Def Clefable: 205-243 (52 - 61.6%) -- 97.7% chance to 2HKO after Leftovers recovery
Oh, you think Bisharp is your counter, think again:
252 SpA Choice Specs Latios Hidden Power Fire vs. 0 HP / 0 SpD Bisharp: 264-312 (97.4 - 115.1%) -- guaranteed OHKO after Stealth Rock
You say Rotom can Pain Split off any attack?
252 SpA Choice Specs Latios Draco Meteor vs. 248 HP / 0 SpD Rotom-W: 300-354 (99 - 116.8%) -- guaranteed OHKO after Stealth Rock
You say Mega Sableye can recover off any attack?
252 SpA Choice Specs Latios Draco Meteor vs. 252 HP / 4 SpD Mega Sableye: 282-333 (92.7 - 109.5%) -- guaranteed OHKO after Stealth Rock
What do you say? Chansey? Let's see how well it does with a Choice Specs.
This set is very unpredictable and works really well in all. The ability to cripple walls and 2hko, ohko threats on the switch is very appreciated. This does mean I have no hazard control, but it is very hard for opponents to get up rocks, and the most common rocks lead get destroyed by TTar. So I don't think hazard removal is as important.
Draco Meteor
- Strong hitting STAB, destroys anything that doesn't resist it with specs.
Psyshock
- Secondary STAB, hits special walls and fairies.
Hidden Power Fire
- Lure for Scizor and Bisharp and other steel types. OKHOs a lot of thing unexpectedly such as Bisharp.
Trick
- Used to cripple walls or a physical attacker.
If you are not a fan of 3 choice mons on your team, you can definitely run this LO set below!
(I prefer the specs though)
Latios @ Life Orb
Ability: Levitate
Shiny: Yes
EVs: 252 SpA / 4 SpD / 252 Spe
Timid Nature
IVs: 0 Atk / 30 SpA / 30 Spe
- Draco Meteor
- Psyshock
- Hidden Power [Fire]
- Defog

Fast electrics (Since when were these things not a threat to HO). With Ice coverage and high speed, they can pivot around my team freely and Chomp can't take them on. Thundy gets a special mention because Kyurem Black is my main switch in to these guys and if it gets T-Waved, it's going to hurt.
Normally this thing isn't scary with Scizor, but if this thing has fire coverage and predicts me, my team have a hard time taking this thing on.
Minor
Bunch of mons can revenge it, but 0 switch ins.
I can switch in to this, threaten it out etc, but nobody appreciates getting burned.
Predict around it and try and kill it with Scizor/Gard or wear it down with LO recoil. But Scizor can't switch in too many times.
With that, this concludes my first ever OU RMT! Suggestions are highly appreciated. This team has been working really successfully so far for me and hope everybody can enjoy it.
http://pastebin.com/mSyz7uxi
http://replay.pokemonshowdown.com/ou-375131167
vs Samjo
Really Close Match, losed to a crit though.
(Specs Lati in this one)
http://replay.pokemonshowdown.com/ou-375222641
vsScirocco93
Ladder battle on 1600, shows how the team works. Gard weakening Stuff, Scizor killing stuff, Chomp nearly pulling off a sweep, and Scizor and Kyurem-B cleaning up. (Defog Lati in this one)
http://replay.pokemonshowdown.com/ou-375561302
vsChaos of Light
Ladder battle on 1640s, had matchup advantage, and managed to pull through easily.
Low Ladder Battles (My youtube channel)
High Ladder Battles
Last edited: