Behold the greatness of Bamboo

Spotlight original:
https://www.smogon.com/forums/threads/drampa.3689955/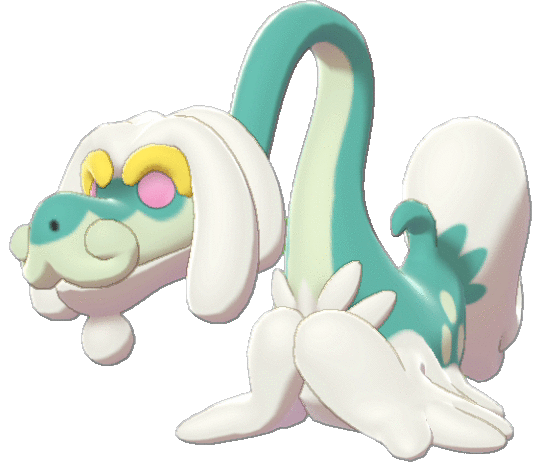 Drampa @ Choice Specs
Ability: Cloud Nine / Sap Sipper
EVs: 4 Def / 252 SpA / 252 Spe
Modest Nature
IVs: 0 Atk
- Draco Meteor
- Hyper Voice
- Fire Blast
- Focus Blast / Energy Ball​
Drampa fez seu nome em PU como um wallbreaker imoralmente forte com seu Special Attack enorme e coverage incrível. Cloud Nine atrapalha o Sand Stream de Gigalith, permitindo a Drampa lhe fazer 2HKO. Sap Sipper é uma alternativa para ajudar contra Trevenant e Gourgeist e bloquear Sleep Powder de Tangela. Draco Meteor e Hyper Voice formam uma combinação de STABs poderosa em que é difícil fazer switch. Fire Blast o deixa remover Pokémon como Togedemaru e Silvally-Steel. Drampa pode usar Focus Blast para fazer 2HKO a Audino e OHKO a Aggron ou Energy Ball para acertar Gigalith sem a accuracy duvidosa de Focus Blast e Hydro Pump. Ele é muito lento e sofre check de Pokémon ofensivos, como Ribombee e Passimian. Togedemaru pode lidar com Ribombee e trazer Drampa a campo contra Sandaconda. Pokémon defensivos como Weezing e Qwilfish o ajudam contra Fighting-types rápidos, com Weezing também fazendo check a Fairy-types, como Silvally-Fairy e Whimsicott. Sandaconda, bem como Qwilfish, pode espalhar paralysis para compensar pela baixa Speed de Drampa.

884 caracteres

​
Last edited: