Behold the greatness of Bamboo

Spotlight original:
https://www.smogon.com/forums/threads/nu-drapion.3689981/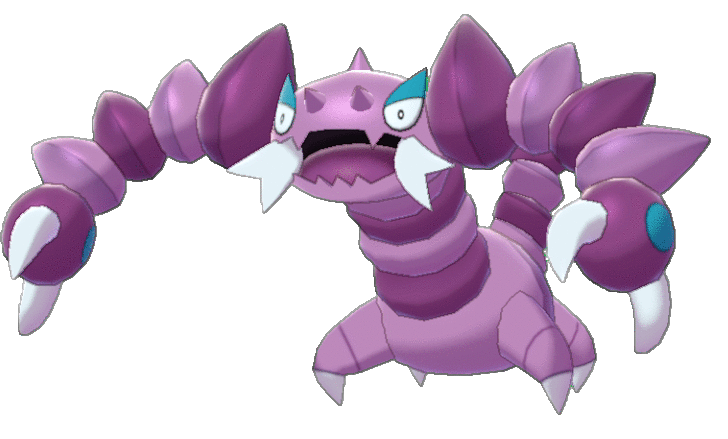 Drapion @ Black Sludge
Ability: Battle Armor
EVs: 252 Atk / 4 Def / 252 Spe
Jolly Nature
- Swords Dance
- Knock Off
- Poison Jab
- Earthquake​
Drapion é uma wallbreaker incrível em NU graças à sua tipagem ofensiva sólida que lhe permite fazer check a Psychic- e Ghost-types, como Xatu, Celebi e Decidueye. Seu Knock Off STAB pune switch-ins comuns, como Mudsdale, Vaporeon e Guzzlord defensivo, e Earthquake ameaça Toxicroak, Diance e Copperajah. Drapion prefere Black Sludge para punir usuários de Trick, como Rotom-C, e ganhar longevidade. Ele gosta de ser trazido a campo em segurança com bons pivots como Rotom-C, Talonflame e Starmie. Rotom-C e Talonflame também fornecem uma imunidade a Ground e Starmie ajuda contra Mudsdale e Rhydon, enquanto Drapion ameaça Sylveon e Celebi em troca. Ameaças mais rápidas, como Talonflame, Tauros e Heliolisk, o ameaçam a sair de campo, então Mudsdale e Rhydon são bons aliados defensivos. Celebi detona ameaças mais bulky, como Mudsdale e Vaporeon, e Drapion ameaça Ghost-types, como Dhelmise e Decidueye, para ele.

773 caracteres

​