hi my name is kenpach2 I've been on smogon for quite awhile but has never posted a rmt. i lurk here and there as a competitive battle. this team was in my head for awhile.. since i never took b/w WiFi battling as serious as i used to i didn't bother trying to make it. it was long since i test it on Pokemon online and it did fantastically well then i began doing competitive battling again. the team is very diverse and flexible in dealing with the top ou threats so with out further ado.
politoed @leftover
Ability: drizzle
EVs:252hp 242spdef 8def
Nature: calm
- scald
- toxic
- ice beam
- protect
what do i need to explain about this fellow?. it great and it has drizzle. the defensive spread allows it to take spec. voltswitch from a roto-h and draco meteor from latios. it required for the team.
Pokemon tornadous @ choice spec
Ability: prankster
EVs: 4hp 252sp.atk 252spe
Nature: timid
- hurricane
- hp- ice
- focus blast
- u-turn
this guy hit like a truck on steroids(if possible). tornadus is a great pokemon with a OK typing but, what amazing about it is his stats and great sp.atk. it great at late game sweep at best and u-turn gives it control and provides momentum on a predicted switch.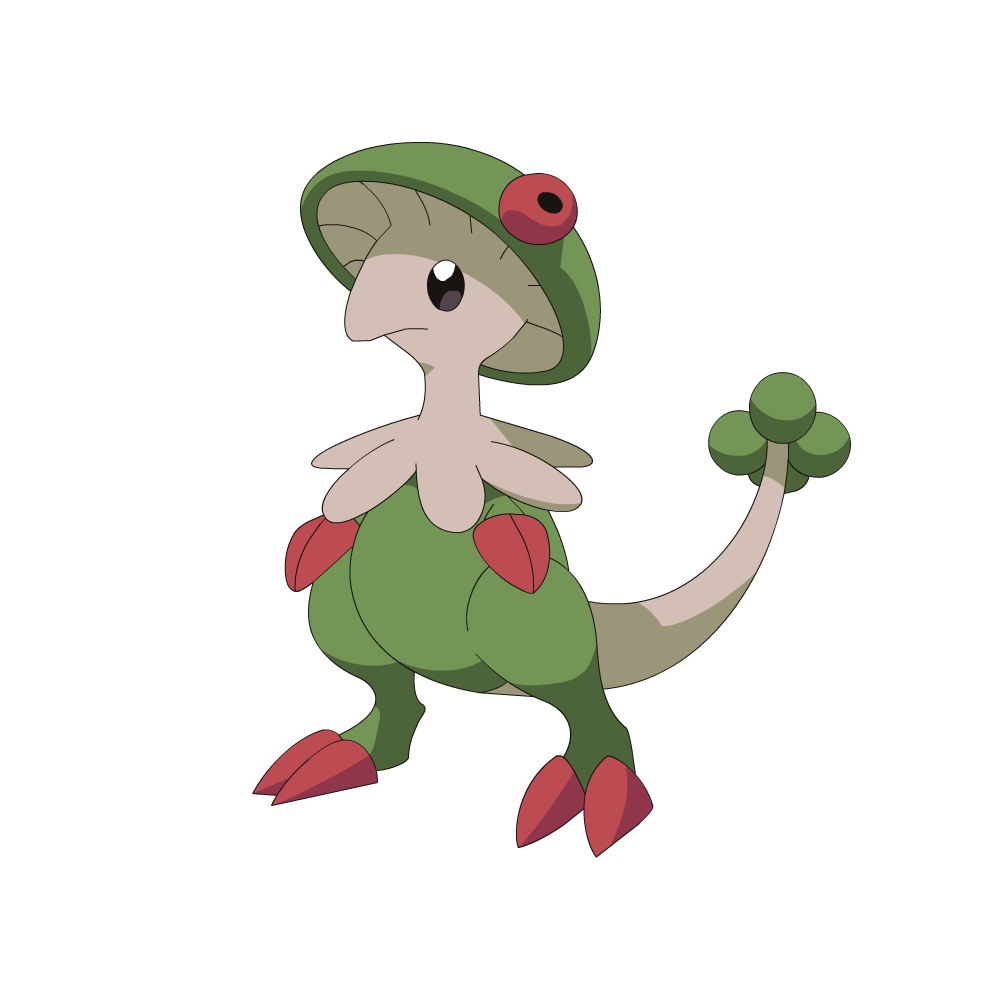 breloom @ toxic orb
Ability: poison heal
EVs: 4hp 252atk 252speed
Nature:
- spore
- focus punch
- seed bomb
- substitute
what do i need to say about a breloom except it a great ferrothorn counter and a gastrodon worst nightmare, thanks to spore this thing becomes a threat not to mention with toxic-orb it immune to status. substitute allows it to get a free focus punch in the face.
gastrodon @ left over
Ability: storm drain
EVs: 252 192def 64sp.def
Nature: calm
- recover
- ice beam
- earthquake
- toxic
gastrodon honestly scares the fuck out of me. i mean just look at it. first time i saw it it was creeped me out in the anime. it a great wall and it does it job very good. the set allows me to wall and give cm jirachi hell;in other case it will be the one that gives me it. i mean serious if it isn't for this critter jirachis would be sweeping me. it wall defense tyranitar and usually ohk heatran.
jirachi @ left over
Ability: serene grace
EVs: 252hp 4def 252sp.def
Nature: sassy
- thunder
- iron head
- wish
- stealth rock
speaking of the devil this guy is another of my special defensive walls. it does great and with thunder it spread paralysis on to others. unfortunately this set won't shine as much in b/w 2 do to volt absorb thundurus. guess bodyslam will be in as replacement.
skarmory @ leftover
Ability: sturdy
EVs: 252hp 252def 4sp.def
Nature: impish
- roost
- spike
- whirlwind
- brave bird
this bird don't play game. I've love skarmory since gen 3 and still does today. it a great defensive monster that great at what it does. it main job is to wall gliscor, ferrothorn and other physic:jump:al threat which he do great at.
well thanks for your attention guys all rates and help will be appreciated.