tikitikitikitkitkitkittktkikitikktikitikitikitikit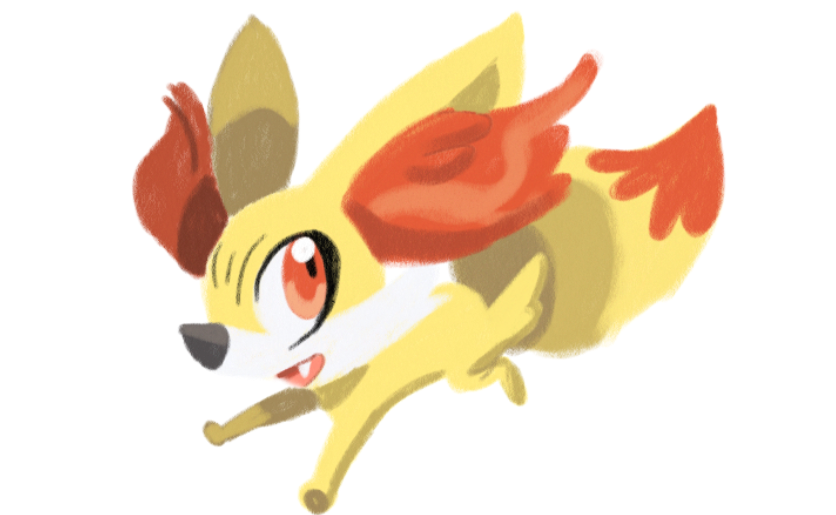 **artwork is mine**
[OVERVIEW]
Fennekin can utilize Magician to make Solar Beam with Power Herb a viable coverage option. However, its stats are so low that it's outsped by most offensive Pokemon, not strong enough to KO neutral foes, and unable to take even neutral hits. Fennekin is always an inferior choice over Ponyta thanks to the latter's much higher stats and better movepool overall.
[SET]
name: Magician
move 1: Fire Blast
move 2: Solar Beam
move 3: Psychic
move 4: Will-O-Wisp
item: Power Herb
ability: Magician
nature: Timid
evs: 36 HP / 36 Def / 180 SpA / 36 SpD / 196 Spe
[SET COMMENTS]
Fennekin can attempt to catch Fire-resistant Pokemon such as Staryu, Onix, and Mudbray with a super effective Power Herb-boosted Solar Beam and is best run on Sticky Web teams. But, this set is still outclassed by Grassium Z Ponyta because it is stronger, faster, bulkier, and has better options to aid in a late-game sweep such as Flame Charge and Hypnosis.
[CREDITS]
- Written by: [[JustoonSmitts, 239732]]
- Quality checked by: [[Merritt, 213064], [Fiend, 208173]]
- Grammar checked by: [[Rabia, 336073]]
Last edited: