Hey everyone, I've had a ton of success with this team and have been asked by several to share it, so here goes. I've built this team early on before DLC2 dropped and it's always been consistent, but then after DLC2 I made some modifications, and this RMT is the final version of the team. It has been extremely successful for me. Attached below is the proof of peak and success. flawless creation is my main.
I didn't want to waste your time with a boring introduction. We all know every one is here for the team so they can take it on ladder for their own success, or perhaps just look at the team, make some of their own tweaks that suit them better, or build their own team from scratch using the ideas illustrated here.
Some things to note:
1) There are 5 set up sweepers and one scarf user on this team.
2) Although one can look at this team and label it HO, as there are 5 set up sweepers, I like to think of it as bulky offense. notice how not one of the mons are "frail" and all of them can be counted on to take a hit if necessary.
3) There is no Stealth Rock user on this team (or any hazard setters, including webs)
4) There is no Defog user on this team (or spinner)
5) This team has been a fixture in the top 3 of ladder for the past 2-3 months (and consistently reaching #1)
Quick glance at team: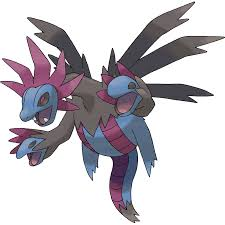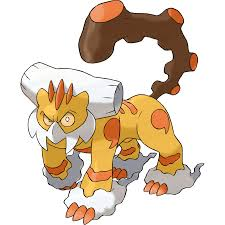 Individual mons:
Hydreigon @ Life Orb
Ability: Levitate
EVs: 252 SpA / 4 SpD / 252 Spe
Timid Nature
IVs: 0 Atk
- Nasty Plot
- Draco Meteor
- Flash Cannon
- Earth Power
This is the Hydreigon lead. Hydreigon is probably the mon I lead with the most in majority of my matchups. The reason being is that it exerts an enormous amount of pressure right off the bat, and if your opponent leads with anything remotely passive, they can be punished for that. For instance, a lot of players like to lead with Toxapex if they're using a more defensively inclined team, or even Hippowdon. If they lead Pex/Hippo while you lead Hydreigon, thats a free NP for you, and then you can OHKO the Mandi/Clef/Magearna switch in the next turn and instantly get a 6-5 lead from the start. if your opponent is using rain/sun and lead pelipper/torkoal, hydreigon leads against both of those fairly well, as it threatens both with OHKOes.
i know a lot of players have recently using spdef hydreigon with roost to deal with spectrier/heatran. that kind of set is not for this team. personally, i think the spdef set is a mediocre set. Hydreigon is intended to hit as hard as possible, as early as possible to puncture holes in the opposing team so one of its teammates can sweep. Honestly, np hydreigon w/ 3 attacks is literally an unwallable breaker in the tier unless your opponent is running a tapu fini. that's not to say hydreigon cant take hits. this thing is still a decent switch in to spectrier and heatran since it isnt 2hkoed by either and can threaten both out, it also was a decent urshifu switch in since it resists wicked blow and outspeeds and ohkoes with draco.
the 3 attacks listed here give you the most amount of coverage. dark pulse can be used if you really want STAB, but i dont think its worth it. it lets you hit psychics, but slowbro/reuniclus are getting demolished by unboosted draco regardless. slowking and gking both still lose to np, as +2 draco does way too much and its not like they actually threaten hydreigon in the 1 v 1 scenario. flamethrower can be used, as it lets you ohko ferro unboosted and kills corvi at +2, but i think earth power is significantly more useful as it ohkoes heatran, magearna in rain, and is your strongest attack vs fini/azu. corvi takes 80% from a +2 draco anyways, and even ferro takes 60%.
+4 252 SpA Life Orb Hydreigon Draco Meteor vs. 252 HP / 4 SpD Blissey: 617-729 (86.4 - 102.1%) -- 18.8% chance to OHKO
if they go blissey on your hydreigon np, you can np them again while they stoss/toxic, and do 90% to them next turn so they're death fodder and volc/mage sweeps
+2 252 SpA Life Orb Hydreigon Draco Meteor vs. 252 HP / 4 SpD Blissey: 413-487 (57.8 - 68.2%)
if blissey softboils on the +4 draco, a +2 draco on the next turn will still kill it regardless
+2 252 SpA Life Orb Hydreigon Draco Meteor vs. 252 HP / 0 SpD Corviknight: 308-363 (77 - 90.7%)
standard physdef corvi takes 80% from draco, suddenly it cant wall dd pult/rilla and even landot can spam eq late game.
Rillaboom @ Grassy Seed
Ability: Grassy Surge
EVs: 252 Atk / 4 SpD / 252 Spe
Adamant Nature
- Swords Dance
- Grassy Glide
- Acrobatics
- Drain Punch
Rillaboom is such a threatening cleaner late game as its ability to boost combined with its powerful boosted priority can be a nightmare for opposing offensive teams. it effectively puts every rain mon on a timer, as they are usually limited to perhaps one kill at most before being forced to switch out the next turn. its one of the best rk'er in the tier since it can halt the sweep of nearly any mon thats semi-chipped with priority grassy glide, unless the mon is something that 4x resists grass (volcarona, dragonite, etc).
cb can be a good rk'er and a fast, strong hitter that can pivot easily, however on this team i wanted rilla to perform more of a sweeper role. the structure of this team allows for minimal error and the cb set would be far too prediction reliant for the team to be consistent. sd punishes ferro switches, it also heavily pressures mandi and corvi where you either beat them on your own or they're practically dead anyways so the dd dragapult can clean house later.
with grassy seed and acrobatics, rilla effectively makes all bulky grasses unable to deal with this set. it also was a great way to destroy buzzwole teams in the urshifu era who were reliant on buzzwole to be their rillaboom counter. the defense boost provided by grassy seed is also invaluable, as it makes rilla a 100% one time counter to things like crawdaunt and exca, stops sd bisharp in its tracks, and even does insane things like survive a pyro ball from cind (and ohko back as displayed by following damage calcs)
252 Atk Cinderace Pyro Ball vs. +1 0 HP / 0 Def Rillaboom: 264-312 (77.4 - 91.4%)
+2 252+ Atk Rillaboom Acrobatics (110 BP) vs. 0 HP / 4 Def Cinderace: 323-380 (107.3 - 126.2%)
you survive pyro and ohko back with +2 acro, or if you're ballsy, drain punch and get most of your health back, then grassy glide ohkoes next turn. this lets things like magearna and volc sweep
0 Atk Corviknight Brave Bird vs. +1 0 HP / 0 Def Rillaboom: 168-200 (49.2 - 58.6%)
+4 252+ Atk Rillaboom Drain Punch vs. 252 HP / 252+ Def Corviknight: 182-215 (45.5 - 53.7%)
corvi switches in as you sd, you sd again as they brave bird, then 2hko them with drain punch (and get your health back) and beat them 1 v 1
+2 252+ Atk Mandibuzz Foul Play vs. +1 0 HP / 0 Def Rillaboom: 241-285 (70.6 - 83.5%)
+2 252+ Atk Rillaboom Acrobatics (110 BP) vs. 248 HP / 60+ Def Mandibuzz: 210-248 (49.6 - 58.6%) -- 99.6% chance to 2HKO
mandi switches in on your sd, you 2hko them with acrobatics as they fail to ohko with foul play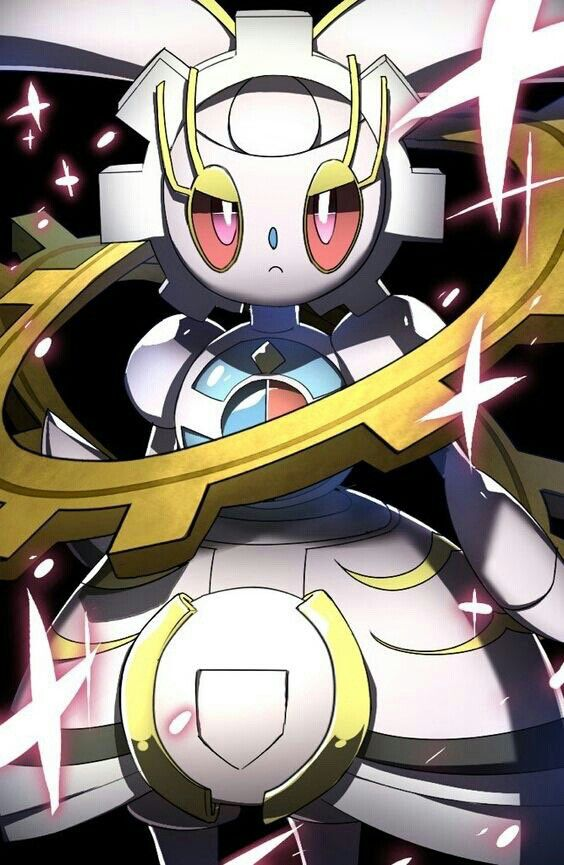 Magearna @ Shuca Berry
Ability: Soul-Heart
EVs: 240 HP / 252 SpA / 16 Spe
Modest Nature
IVs: 0 Atk
- Calm Mind
- Flash Cannon
- Focus Blast
- Thunderbolt
Magearna is the most dangerous sweeper on this team. based on experience, Magearna is the one who ends games the most compared to the others because not only can it set up and has the bulk to do so, but it has enormous snowballing potential that can't be emulated by the other members. cm 3 attacks is hardly ever seen on ladder, no one expects it, and this magearna set is there to take full advantage of those players and eviscerate their team. most ppl prep for 2 magearna sets the most: specs, and double dance stored power. this set combines a mixture of the two, as it has the boosting power of the double dance set but also the quick fire power of the specs set.
the amount of defensive cores this thing breaks is absurd. haze toxapex is commonly found to try and halt double dance stored power sets before it boosts too much, however haze pex is unable to stop this as +1 tbolt does too much. ferro switch ins practically die to cm + focus blast. if blissey switches on the cm, it gets 2hkoed by focus. spdef hippo switching in on cm also gets beat 1 v 1 as you spam flash cannon and its first eq does practically nothing due to shuca. slowking galar is set up bait. even heatran can die to +1 focus. Magearna is also able to set up on so much since it threatens out a significant percentage of tier: corvi, mandi, ttar, clefable, dragapult, hydreigon, kyurem, lele, slowbro, etc
the 3 attacks listed above give magearna the most amount of coverage. tbolt is a necessity to beat corvi/pex, focus is essential for steels like tran/ferro/exca/magnezone and it also beats blissey. ice beam can be used in conjunction with the shuca berry, however i dont feel its necessary. i'd much rather have flash cannon as its a more neutral STAB move, and because so many stall teams use cm unaware clef to beat boosting magearnas, and that would wall ice beam magearna, but with flash cannon unaware clef is unable to stop this sweep. +1 flash cannon already deals quite a lot of damage to chomp/landot already, especially if they're offensive. with grassy terrain and shuca berry up, even ground moves often times will not stop the sweep.
+1 252+ SpA Magearna Focus Blast vs. 252 HP / 4 SpD Blissey: 332-392 (46.4 - 54.9%) -- 64.5% chance to 2HKO
blissey switches in on cm magearna and gets 2hkoed, so non twave bliss loses
+1 252+ SpA Magearna Flash Cannon vs. 252 HP / 252+ SpD Hippowdon: 190-225 (45.2 - 53.5%) -- 38.7% chance to 2HKO
0 Atk Hippowdon Earthquake vs. 240 HP / 0 Def Shuca Berry Magearna: 106-126 (29.3 - 34.9%)
0 Atk Hippowdon Earthquake vs. 240 HP / 0 Def Magearna: 212-252 (58.7 - 69.8%)
spdef hippo switches in on cm, gets 2hkoed by flash cannon if any prior chip and good rolls. even if its at full and it lives 2 flash cannons, 2 eqs cannot ohko magearna from full
252 SpA Heatran Magma Storm vs. +1 240 HP / 0 SpD Magearna: 194-230 (53.7 - 63.7%)
+1 252+ SpA Magearna Focus Blast vs. 0 HP / 4 SpD Heatran: 408-482 (126.3 - 149.2%)
0 SpA Heatran Magma Storm vs. +1 240 HP / 0 SpD Magearna: 162-192 (44.8 - 53.1%)
0 SpA Heatran Earth Power vs. +1 240 HP / 0 SpD Shuca Berry Magearna: 49-58 (13.5 - 16%)
+1 252+ SpA Magearna Focus Blast vs. 252 HP / 128+ SpD Heatran: 330-390 (85.4 - 101%) -- 12.5% chance to OHKO
offensive heatran with max spatk fails to ohko after a cm and is swiftly ohkoed by +1 focus. spdef heatran can live a +1 focus blast ohko most of the time if its at full and wins if it connects 2 magmas (magma storm + chip + earth power cant ohko), however even if heatran wins, its at 10% health after the exchange. this means that its unable to stop volcarona and your volc can now sweep
+2 252+ Atk Hawlucha Close Combat vs. 240 HP / 0 Def Magearna: 301-355 (83.3 - 98.3%)
plus, with this heavy hp investment, hawlucha fails to ohko with +2 cc so its sweep is effectively stopped, otherwise it'd be difficult to manage
Landorus-Therian (M) @ Choice Scarf
Ability: Intimidate
EVs: 252 Atk / 24 Def / 232 Spe
Jolly Nature
- U-turn
- Earthquake
- Stone Edge
- Superpower
the #1 used pokemon in OU finds its way to this team. lando-t is crazy consistent in what it does. for this team, its an excellent cushion to physical attackers and can then threaten them out, pivot out to bring in my other dangerous sweepers, can be a nice rk'er, and is an excellent fighting/ground/elec switch in. upon glancing at my team, numerous of my opponents did not expect scarf as they primarily expected some sr/sd lando-t. obviously, with the posting of this team, those surprise kills will probably decrease, nevertheless scarf lando-t is an excellent fit on this team and accomplishes what it needs to.
scarf lando-t is my primary switch in to cinderace, chomp, excadrill.... it serves as an amazingly useful deterrent for volt switchers like koko and stops regieleki. it halts zeraora. those 3 elecs are all speed demons which can otherwise be problematic to face for an offensive team like this, esp koko since it can halt rilla's grassy terrain as well, but lando-t can take on all of them quite well.
u turn and eq are always must have moves on scarf lando-t. stone edge is the best option on the third slot to be able to destroy moltres and can rk +1 bulky volcarona, it also 2hkoes zapdos & mandibuzz, ohkoes offensive torn-t and thundurus-t on rain. defog can be used in the last slot if really required, however i dont think its necessary for this team at all. this team exerts such an enormous amount of pressure rather quickly so spike setters can mostly be overwhelmed, also scarf defog would be a HUGE momentum sink for this kind of offensive team. superpower on the other hand rk's sd kartana, punishes incompetent blissey users who decide to stay in, and does massive damage to specs kyurem
252 Atk Landorus-Therian Superpower vs. 0 HP / 0 Def Kyurem: 310-366 (79.2 - 93.6%)
252 Atk Landorus-Therian Superpower vs. 0 HP / 0 Def Kartana: 226-266 (87.2 - 102.7%)
kartana dies to superpower after one round of LO, this is important as if its sd lo kartana they can ohko volcarona with +2 knock, once you go scarf lando-t they typically stay in as they tank eq and can smoke you with +2 leaf blade, so superpower annihilates them at 90%
Dragapult @ Life Orb
Ability: Infiltrator
EVs: 252 Atk / 4 SpD / 252 Spe
Adamant Nature
- Dragon Dance
- Dragon Darts
- Phantom Force
- Sucker Punch
I ran this same dragapult set all the way back in pre-home and had amazing success with it. This was my post where it gained some traction by winning OU's next best thing:
https://www.smogon.com/forums/threa...le-42-tornadus-t-voting.3659339/#post-8352155
so many ppl undervalue dd dragapult as nothing more than a meme set but it does work in this team, and gets kills rather often that facilitate its own sweep or the future sweep of its team members. i encourage everyone to try this set as i feel its highly underrated and can destroy unprepared teams, especially opposing offensive teams. this dragapult can also act as a lure, or even if the opponent knows your set (which is almost always the case for me since the top of the top of ladder faces each other constantly), it can do heavy damage to things where other mons can sweep.
adamant nature is used over jolly as after a dd, the speed loss from ada is insignificant as no scarfer will be able to outspeed you. a lot of ppl run steel wing > phantom force on dragaput which i think is completely horrendous. phantom force actually does heavy damage to heatran, it also beats things like offensive magearna, koko, scarf fini, and kartana! with steel wing, you hit none of those, and all of them are immune/resist dragon darts which would be a problem. all steel wing hits is clefable which is only hit marginally harder than that compared to phantom force anyways. sucker punch is the best 4th move as its so useful in a variety of situations. it stops sucker punch cinderace from checking you and halting your sweep. it can pick off weakened rillabooms (esp if they damage their own health with wood hammer) before they can glide you, it beats barraskewda under rain, it can stop weakened +1 volcaronas if dragapult is low, and sucker punch can also beat other opposing dd dragapults which could be prove to be problematic. it can also serve as a last ditch option vs excadrill under sand or sun venu, for instance.
252+ Atk Life Orb Dragapult Dragon Darts (2 hits) vs. 252 HP / 0 Def Tyranitar: 206-244 (50.9 - 60.3%) -- approx. 93.8% chance to 2HKO after Leftovers recovery
many ppl switch ttar into pult, even unboosted, lo dragon darts 2hkoes max hp ttar from full. if they stay in fearing you to dd on their switch, they are promptly koed the next turn and volcarona sweeps
252+ Atk Life Orb Dragapult Dragon Darts (2 hits) vs. 252 HP / 252+ Def Blissey: 400-476 (56 - 66.6%)
same thing with blissey
+1 252+ Atk Life Orb Dragapult Phantom Force vs. 0 HP / 0 Def Magearna: 265-312 (88 - 103.6%) -- 25% chance to OHKO
any max spatk/max spe specs or sg or double boosting variants get ohkoed 1/4 of the time, if they have even the slightest of chip, they are unable to stop you
however, there are some magearnas especially on screens HO that run more bulk, specifically max hp & max spe, so...
252 SpA Magearna Draining Kiss vs. 0 HP / 0 SpD Dragapult: 210-248 (66.2 - 78.2%)
+2 252+ Atk Life Orb Dragapult Phantom Force vs. 252 HP / 0 Def Magearna: 352-415 (96.7 - 114%) -- 81.3% chance to OHKO
they switch in on dd, you dd again as they draining kiss, then you ohko next turn with phantom force. screens is irrelevant due to infiltrator.
+1 252+ Atk Life Orb Dragapult Phantom Force vs. 252 HP / 0 Def Heatran: 285-335 (73.8 - 86.7%)
cant stall phantom force with protect (breaks through protect), phantom force does enough where ddarts kills the next turn, or damages enough where volc can sweep
+1 252+ Atk Life Orb Dragapult Phantom Force vs. 0 HP / 0 Def Kartana: 235-278 (90.7 - 107.3%)
+1 252+ Atk Life Orb Dragapult Sucker Punch vs. 0 HP / 4 Def Barraskewda: 231-273 (87.8 - 103.8%) -- 25% chance to OHKO
any minimal chip and barraskewda dies to +1 sucker, unable to rk you in rain
+1 252+ Atk Life Orb Dragapult Sucker Punch vs. 0 HP / 4 Def Cinderace: 195-230 (64.7 - 76.4%)
+1 sucker 2hkoes, you can spam sucker to avoid mindgames, and due to cinder's sucker punch failing it does not become dark type next turn.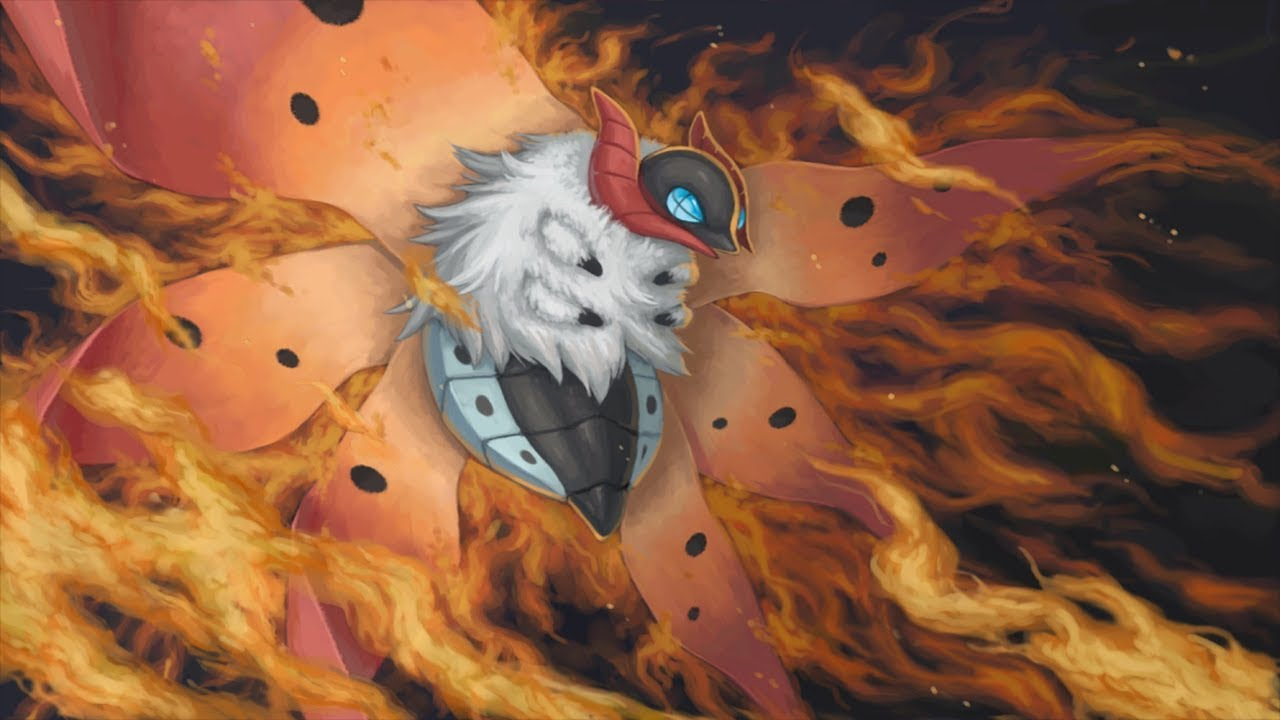 Volcarona @ Heavy-Duty Boots
Ability: Flame Body
EVs: 240 HP / 228 Def / 40 Spe
Timid Nature
IVs: 0 Atk
- Quiver Dance
- Flamethrower
- Roost
- Psychic
volcarona is the dark horse of this team. there are some instances where it just wins games once the heatran falls to magearna/hydreigon, or the ttar/bliss dies to magearna/dragapult. its astonishingly difficult to stand up to its boosting power, and the ones that can take a hit or two (such as slowking or gking) are pure set up bait for volcarona. its one of the best ways to punish skarm/corvi/ferro users by forcing them to contend with boosted volc, and with flame body volcarona can even punish mindless u turn spam from lando-t/cind/rilla.
defensively, volcarona handles so much which is why i originally added it in the first place. specifically, it was the one universal pheromosa counter when it was still legal, which would otherwise be devastating to offense teams. even without phero, volc handles other problematic things like scarf kart, rilla, cm magearna, melmetal, kyurem, nidoking, clef, etc. Because of the bulk investment and roost, volcarona is surprisingly bulky and is able to use so many things as set up bait, like all the aforementioned pokemon. it can even stand up against venu in sun, and then use the sun against the opposing team.
the first 3 attacks are mandatory. psychic is always what i prefer in the last slot to be able to hit toxapex hard so its unable to spam haze vs you. bug buzz can be used if you really want, but slowbro/slowking and other psychics are almost always set up bait for you anyways. i guess it hits ttar, but even with bug buzz you dont come close to killing and lose anyways so i personally think its unessential. being able to demolish pex, and a strong neutral attack in general make psychic more appealing to me.
252 Atk Cinderace Pyro Ball vs. 240 HP / 228 Def Volcarona: 192-226 (51.7 - 60.9%)
+1 0 SpA Volcarona Psychic vs. 0 HP / 0 SpD Cinderace: 159-188 (52.8 - 62.4%)
illustrates the usefulness of psychic. many ppl hard switch cinderace into volcarona, and if you qd on switch, its pyro only does half, and +1 psychic 2hkoes them and you outspeed. this opens doors for rillaboom + magearna
0 SpA Slowking Scald vs. +1 240 HP / 0 SpD Volcarona: 110-132 (29.6 - 35.5%)
pure set up bait
------------------------------------------------------------------------------------------------------------------------------------------------------------------------------------------
portable version:
https://pokepast.es/45391913829fe074
thanks for reading. hope you guys have fun playing with this highly offensive team which has attributed to my dominance on ladder in the past 2-3 months. this team has survived multiple suspects: phero, ursifu, spectrier, and still proves to be highly consistent and timeless.