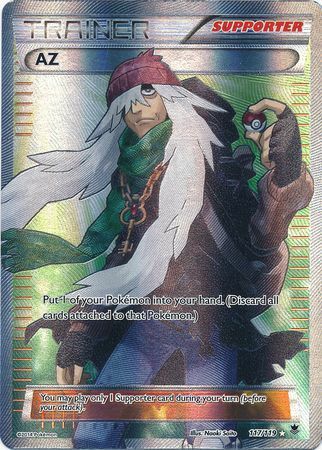 ​
this is a one-off misfit misprint 2008 az. theres only one like it (its me)
i possess the incredible pokemon ability of getting one of my pokeballs, and putting it in my hand (throwing pokeball to send out the pokemon sold separately)
apparently you may only play one supporter card during your turn, and i personally think it ought to be this one. id also like to note it is pretty cool of me to include a little note on the rules right there for you to see. otherwise how the fuck else would you know how to play this insane game
as a supporter i vow to be supportive of all your endeavours so long as im in your deck. that's an AZ Guarantee.
im reading here that it says i am "holo" which i think is a little bit personal and maybe not for tpci to make as a judgement call, but w/e. what i can promise is you that ill work on it.
this is an unconventional auction for an unconventional card so i will accept unconventional offers
may the bidding begin..