Ok, so this is just a squad that was really meant to showcase glastier and it's amazing bulk, setup potential and sky high attack but what it really did was showcase that as well as the synergy with other icy ass mons you know; mainly av victini and offensive swords dance mew. These go SUPER well with each other. Sadly mandibuzz wasn't super mandatory on this squad; obviously it did amazing as it's a goat wall, however it wasn't the glue that I usually use on my squads so if you want to replace it with another foul player or something that can kill phys walls easily go for it. Without more time wasted, here's the overview of the squad.
​
Team Overview
So it's quite obvious that I not only have two ice mons on this team, I have 4, and I do repeat, 4 motherfuckers on this squad weak to rocks. So, having nidoking there is a must. As well as mandibuzz non-ironically. Mew helps with this as well. Certain diancie sets are hard to deal with as well but if u can keep nidoking healthy as well as mew healthy. Kyurem is actually lowkey broken because of its bulk but it can live certain attacks from rock mons. Just so we are clear tho ttar isn't a threat.

Sets & Comments
:
Glastrier
@ Leftovers
Ability: Chilling Neigh
EVs: 244 HP / 252 Atk / 4 Def / 8 Spe
Adamant Nature
- Swords Dance
- Icicle Crash
- Close Combat
- High Horsepower
The ice horse itself, the demon, the ladder ice god, sir Gucci Mane himself, Glastrier. This mon is incredibly strong with a BST of
100
/
145
/
130
/65/
110
/30. The speed is dirt slow but live damn near everything so you're good to go. Just FYI from full you kill heartan and u live a magma storm. You also live ttar stone edges. This set also shits on weavile and actually exploits it a bit. Ice and ground have no switch ins, as well as swords dance starting snow balls. You can kill spdef ferro with +2 crashes and phys def with +2 close combat. And even at -1 most shit will not be able to kill you. but u can snowball easily. That means you can use this early, mid or even late game to shit on offense or balance. Also fun fact, a bolt beak will do less than half to you :), while you oko back.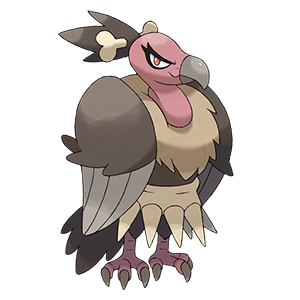 Mandibuzz
@ Rocky Helmet
Ability: Overcoat
Shiny: Yes
EVs: 212 HP / 252 Def / 8 SpD / 36 Spe
Impish Nature
IVs: 0 Atk
- Toxic
- Foul Play
- Roost
- Defog
You know what this is, I am not explaining this to you anymore. Ive done this so many times and I don't even play much anymore. I am putting this up here because many people asked me to throw it up on a RMT.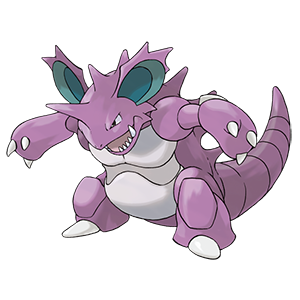 Nidoking
(M) @ Focus Sash
Ability: Sheer Force
EVs: 252 SpA / 4 SpD / 252 Spe
Modest Nature
IVs: 0 Atk
- Stealth Rock
- Sludge Wave / Thunderbolt
- Ice Beam
- Earth Power
I have many variations of this sash nidoking. This one has to have sludge wave and ice beam due to what it hits. There are several situations where I wanted to have thunderbolt over ice beam, and honestly would test having Tbolt over sludge wave and just playing fine differently by bluffing.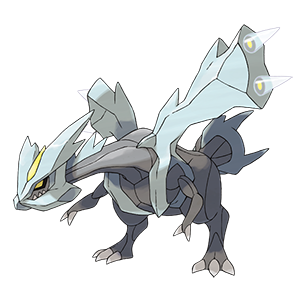 Kyurem
@ Choice Scarf
Ability: Pressure
EVs: 252 SpA / 4 SpD / 252 Spe
Modest Nature
IVs: 0 Atk
- Draco Meteor
- Ice Beam
- Freeze-Dry
- Earth Power
Having this in the back is amazing. Scarf freeze dry has swept an incredible amount of times. Even scarf ice beam is scary. No many people expect this to be scarf either so when you roll up with this, people are blown away by your sheer brutality. Earth power really is only used for coverage but honestly focus blast would be useful as well as flash cannon.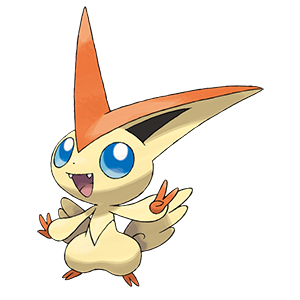 Victini
@ Assault Vest
Ability: Victory Star
EVs: 252 Atk / 4 SpA / 252 Spe
Hasty Nature
- V-create
- Bolt Strike
- Power-Up Punch
- Glaciate
You know what this is as well.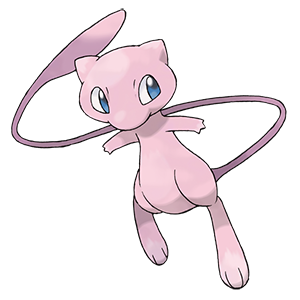 Mew
@ Life Orb
Ability: Synchronize
EVs: 252 Atk / 4 SpD / 252 Spe
Jolly Nature
- Swords Dance
- Psychic Fangs
- Sucker Punch
- Close Combat
Now this is actually the sleeper star of the show. Truly blows away competitors when it hits them by surprise. Even when they know the set, it's incredibly hard to play around as it hits everything and can sweep so easily. +2 sucker punch is strong as hell and if you can get up to +4, man. Teams just melt like butter(not ice because we too frozen). This mew honestly is useful for mid / late game as my strategy is to kill the steels and the dark types so this is can truly shine. If you fighting the dumb lati twins, use mandibuzz and outlive them.
Thanks for turning into the smooth reviews of your boy Omari P. So you know it's time for the replays. I feel like a 4 leaf clover, I catch lightning in a bottle on the daily and thank yall for having me. (not the mods yall have been....)
Any time for some 2 sexy replays.
Replays
https://replay.pokemonshowdown.com/gen8ou-1416796774
https://replay.pokemonshowdown.com/gen8ou-1426853960
https://replay.pokemonshowdown.com/gen8ou-1426743348
https://replay.pokemonshowdown.com/gen8ou-1426278055
https://replay.pokemonshowdown.com/gen8ou-1424972066
I actually really like this game
mew
Too rich for yall, peace. Thanks for the many people asking me to post this. Ive been incredibly busy and don't play anymore but pull up now and then. Hope the next gen is ok but this one.. anyway peace the fuck out lets gooo