Hello RMT forums. My name is duckberg (quack). I have been testing a lot of teams around the Showdown simulator this generation, but I haven't really done any of my own teams too much this generation. Anyway, enough introductions, lets get on with the team.


I wanted to build the team around an offensive core that I thought would be pretty strong. Clefable improved massively this generation with his new fairy typing, and Crawdaunt went from NU to OU from the buff to knock off. The pure power coming out of this duo is really powerful.


While these two were a good way to wear down my opponent's team, I still needed a good win condition. Dragonite has always been one of my favorite Pokemon and he actually works extremely well as a sweeper this generation. You can't have a good Dragonite sweep without something to keep the rocks off the field. Forretress was the best 2 for 1 spinner and rock setter available.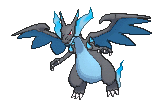 What OU team doesn't run a Mega? Charizard is another Pokemon who gained a lot this generation, but his was due to Mega evolution. I also needed a status absorber for the team. Clefable is decent at it but things like sleep at paralysis still wreck his face. Breloom is a perfect status absorber for this team, holding a toxic orb.

>

After a while, I realized my dearly beloved Crawdaunt just did not fit well with the team. His frailty hurt a lot sometimes and he just couldn't keep up with the rest of the team. I needed a new physical presence that could keep the same utility on the team. Everyone's favorite Power Ranger, Bisharp. Bisharp keeps knock off around on my team, brings stronger priority, and creates and decent defensive core within my offensive core with a Fairy/Steel Combo.
The Team At A Glance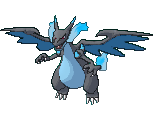 ​
As an aside, I would rather not use legendaries, as I use these
in game as well, and breeding legendaries is not always... easy.
​

Clefable
Life Orb
Ability: Magic Guard
EVs: 252 HP, 252 Def+, 4 SpA
Bold Nature
-Calm Mind
-Moonblast
-Soft-Boiled
-Fire Blast
Clefable's jump from laughable, cuddly, and all around adorable. Then she got a fairy typing and her magic guard ability became god like. Life Orb damage helps take out some sturdier foes, and she usually wins most Clefable vs. Clefable match ups because of her extra damage when foes use leftovers. Fire Blast takes out steels on the switch in. EVs are for as much bulk as possible while I set up a Calm Mind or two.
Bisharp
Life Orb
Ability: Defiant
EVs: 4 HP, 252 Atk+, 252 Spe
Adamant Nature
-Sucker Punch
-Iron Head
-Knock Off
-Swords Dance
Go, go PokeRangersssss. My newest addition to the team has not let me down. He comes in on something my opponent does not want dead and either kills it or gets up an SD on the switch. Knock Off is so stupidly broken this generation that a team without it is severely hampered. Sucker Punch is super strong as priority and Iron Head wrecks opposing fairies.
Dragonite
WeaKness
Policy
Ability: Multiscale
EVs: 4 HP, 252+ Atk, 24 Def, 228 Spe
Adamant Nature
-Dragon Dance
-Dragon Claw
-Earthquake
-Extreme Speed
Its Dragonite; the OP of the OG. Dragonite will. wreck. your. face. As long as rocks are not on the field, Dragonite can come in, get up atleast one dragon dance, and hit at least one thing really hard. He is my main win condition in most matches and he is a major help to the team.
Forretress
Leftovers
Ability: Sturdy
EVs: 252 HP, 4 Atk, 252 Def+
Relaxed Nature
-Stealth Rocks
-Rapid Spin
-Toxic
-Gyro Ball
Oh Forretress, my least favorite member of the team. While he does guarantee me getting rocks up and off, he has not really held his weight outside of that. Gyro ball hits fairies pretty hard and tpxic lets me get status off on fire types that resist will-o'-wisp and helps me slow the match down if it starts moving too fast for my team's pace.
Mega Charizard-X
Charizardite
-X
Ability: Tough Claws
EVs: 248 HP, 148 SpD+, 100 Spe
Careful Nature
-Fire Punch
-Dragon Claw
-Will-O'-Wisp
-Roost
Charizard-X is another member I'm not too sure about. He does ok I guess. He takes care of some difficult problems like Azumarill, Mega Mawile, and Mega-Gyarados but other than that he doesn't do anything that Dragonite couldn't handle. He and Forretress may be the two to go if I were to change things around.
Breloom
Toxic Orb
Ability: Poison Heal
EVs: 12 HP, 252 Atk+, 244 Spe
Adamant Nature
-Spore
-Seed Bomb
-Substitute
-Focus Punch
SubPunch has been gaining popularity back the past few weeks because of the surprise factor that comes with it. I orginally had facade instead of Seed Bomb but it got walled hard by ghosts and it bothered me a bit too much. Now that Aegislash is banned I may test it out again. Focus Punch does a lot of damage and as long as I get at least one turn of sleep in I can guarantee a free sub with poison heal recovery.
So that's the team! I would love some feedback if possible and I will work on getting some replays on this post for you guys in the next couple days. Again, I would prefer not to use legendaries in this team as I will be using it in game competition, but if one REALLY sticks out don't be afraid to mention it.
Clefable @ Life Orb
Ability: Magic Guard
EVs: 252 HP / 252 Def / 4 SpA
Bold Nature
- Moonblast
- Calm Mind
- Soft-Boiled
- Fire Blast

Bisharp @ Life Orb
Ability: Defiant
EVs: 4 HP / 252 Atk / 252 Spe
Adamant Nature
- Knock Off
- Iron Head
- Swords Dance
- Sucker Punch

Dragonite @ Weakness Policy
Ability: Multiscale
EVs: 252 Atk / 24 Def / 232 Spe
Adamant Nature
- Dragon Claw
- Dragon Dance
- Earthquake
- Extreme Speed

Forretress @ Leftovers
Ability: Sturdy
EVs: 252 HP / 4 Atk / 252 Def
Relaxed Nature
IVs: 0 Spe
- Stealth Rock
- Rapid Spin
- Toxic
- Gyro Ball

Charizard @ Charizardite X
Ability: Blaze
EVs: 248 HP / 148 SpD / 112 Spe
Careful Nature
- Dragon Claw
- Will-O-Wisp
- Fire Punch
- Roost

Breloom @ Toxic Orb
Ability: Poison Heal
EVs: 12 HP / 252 Atk / 244 Spe
Adamant Nature
- Spore
- Substitute
- Focus Punch
- Seed Bomb
Last edited: