Gen III Battle Frontier Discussion and Records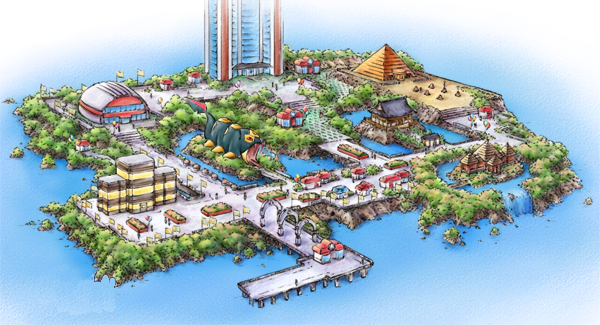 The front lines of Pokemon battling!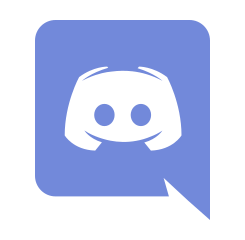 Join us on the Battle Facilities Discord server!
Battle Facility threads: Gen II Tower | Gen IV Frontier | Battle Subway | Battle Maison | Battle Tree |
SwSh Facilities
|
BDSP Tower
​
Things to keep in mind:
Regular Smogon and Orange Islands forum rules apply.
Feel free to discuss anything about the teams and strategies you use, the enemy Pokemon and movesets you encounter, and your streak successes and failures. Theory-moning is encouraged as well. Free form discussion is really helpful, so don't be shy, even if you're posting about a very early loss or a poorly optimized team.
Please do not make claims about AI "cheating", be it through influencing probability (100% accurate Sheer Colds) or coded counter-teaming. I would like to discourage fan theories like this (mystic's %C) or any unhelpful discussion that makes claims about the AI cheating against you.
Reliable information on how the AI plays is most appreciated. If you find any useful information like any new mechanic, any kind of AI behavior, please let us know! Any kind of contribution, no matter how big or small is always helpful.
Don't cheat (this includes save stating or restoring save files to avoid losses).

Streaks using hacked or genned Pokemon will not be leaderboard eligible.
This is not a court of law.

I reserve myself the right to reject sufficiently dubious streaks even without absolute proof of cheating.

The various facility threads rely on a system of trust. As such, I ask that you don't give into any temptations you may have to cheat just to get on a leaderboard.
Due to the hardware limitations of Gen 3, I will be allowing the use of these glitches only applicable for the following scenarios. For more information on the glitches that are allowed and not allowed, you can check this post. I also reserve myself the right to disallow the use of any glitch not listed in here that I feel it gives an unfair advantage to any player.



Allowed examples of Pomeg Glitching:

Glitching breedable parents (The parent itself will not be allowed due to illegal met data).
Reaching Southern Island and other event places.
PID corruption to obtain trade evolution Pokemon (you must be sure that the PID will be corrupted back into its previous data after evolving)

Allowed examples of Pike glitching:

Sketching legal egg move combinations (No Drill Peck + Whirlwind Skarmory)
Recover a deleted purify move. Your Pokemon must be a legal Pokemon obtained from Pokemon XD Gale of Darkness.
Level-up moves that can be passed down as egg-moves (Such as Megahorn on Heracross).
Repeated use of tutor moves locked behind single use per save (Such as Substitute or Double Edge)
Recover or teach forgotten pre-evolution or level-up moves (Sketching moves that are locked after Level 50, are disallowed for Level 50 Mode streaks).

Allowed exampled of Roamer Glitching in RS:

Obtaining a roamer Latios with higher IVs on Ruby/Sapphire. Any other Pokemon will not be allowed.

[*]
Leaderboard Requirements:
All records require a screenshot or picture of your in-game Battle Results and all users are required to obligatory disclaim the facility that was challenged, the level it was challenged for (Lv. 50 or Open Level) and whether the streak was done on retail or emulator.


Records on emulators are eligible as well as any Pokemon obtained from an emulator. Records on retail and emulator will be marked differently so that other interested parties wanting to replicate a leaderboard team can recognize the differences at which each team can be played. Due to how easy it is to cheat streaks on emulator, having concrete proof such as recorded videos or detailed write-ups is heavily encouraged. I reserve myself the right to ask for any additional recorded footage if I do not trust your streak enough in order to add it as leaderboard material.


Streaks must be done on legitimate copies of the game. Emulator streaks must be done on unedited ROMs without any patches. Bootlegs, ROM-hacks or fan-translations will not be allowed.


The following minimum win streak requirements have been set to qualify for inclusion of any NEW streak submitted:

Battle Tower:

70 wins

Battle Arena:

56 wins

Battle Factory:

42 wins

Battle Palace:

42 wins

Battle Dome:

10 tournaments (40 rounds)

Battle Pike:

10 passes through (70 rounds)

Battle Pyramid:

10 rounds (70 floors)
If you have any suggestions, please let me know. Best of luck to everyone!
Potentially Useful Resources:
Forum Resources:
Previous Gen III Battle Frontier Threads:
Emerald Battle Frontier Guide PLEASE HELP DEVELOPING
Gen 3 Battle Frontier Record thread
The Battle Frontier discussion thread!
Last edited: