proofs of peaking:
Hello smogon community…. since the 8th generation of pokemon has just been released and i immediately started building / playing i felt like showing the team i used the most on the ladder up to now. Team's title referes to a song i was listening to while building this team by the way, i'll leave the link below, at the end on the topic. So , without further ado, let's go through the team description.
Looking at its stats, dragapult is not surprisingly one of the best and strongest pokemon viable in this tier, and mandibuzz looks really useful combined to the " Heavy Duty Boots", it surely is the best hazard removal in the whole current metagame. This is the idea the team takes its origins in. If we take a closer look at the current meta, we also notice some other pokemon standing out, such as darmanitan-galar, corviknight, dracovish, grimmsnarl etc... but some old ones have been given the chance to rise up and be dreadful, such as gyarados ( which now learns power whip) clefable, nevertheless it no longer learns soft boiled, life orb set is still really dangerous to deal with, and hydreigon is scary too. The team is based on a dragapult-mandibuzz core aimed at being a balance, so it needed something to revenge kill the most dangerous sweepers and to wall the strongest wall-breakers.
Dragapult @ Choice Band
Ability: Infiltrator
EVs: 252 Atk / 4 SpA / 252 Spe
Hasty Nature
- Dragon Darts
- U-turn
- Phantom Force
- Fire Blast
So this is what we start from, my first thought was to run choice specs, but as i noticed it has more attack than special attack + it learn u-turn i felt in love with the banded version. As previously said, this is in my opinion one of the best pokemon in the current meta, it revenge kills sub users like hydreigon since it has infilatrator, it catches some good momentums with u-turn and gets some good chips by Dragon Dards. The fire move only aims at hitting ferrothorn / corviknight. Although the latter doesn't take so many damages it at least allows you to turn up the sun against an hypothetical rain team, once you dyanamax.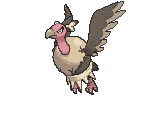 Mandibuzz (F) @ Heavy-Duty Boots
Ability: Overcoat
EVs: 252 HP / 244 Def / 12 SpD
Impish Nature
- Knock Off
- Defog
- Roost
- Toxic
As said, here is the best hazards removal in the current meta. This thing also knocks leftovers from annoying mons, like ferrothorn or rotom-wash off + catches something off guard with toxic, which is usually useful to get nice chips on opposing mandibuzz itself or seismitoad and rotom-wash too. It is also a good check for physical dragapult, mold breaker excadrill, aegislash, and it's a pretty nice way to waste opposing turns of dyanamax on pokemon like dracozolt, which is usually scarfed but once it has been dyanamaxed it threatnes the team so much.
Ditto @ Choice Scarf
Ability: Imposter
EVs: 248 HP / 252 Def / 8 SpD
Bold Nature
IVs: 0 Atk
- Transform
Well, there's not so much to say about ditto. Ever since gen8 has been released, this little being turned out to be extemely useful, because of its ability to copy the opposing pokemon and generally outspeed it by means of the choice scarf. Nothing can set up and get boosts for free as long as you have a ditto.
Excadrill @ Leftovers
Ability: Mold Breaker
EVs: 62 HP / 194 Atk / 252 Spe
Jolly Nature
- Earthquake
- Swords Dance
- Stealth Rock
- Iron Head
Excadrill is indeed really useful in this tier, (as in the past ones it wasn't lol). It's a very solid rock setter, and a good check for fairy types, although you have to watch out for fire moves, like mystical fire on hatterene and flamethrower / fire blast on clefable. Since we already have a defog user, i thought sword dance could've been a better choice than rapid spin, which is blocked by every ghost type, where as sword dance gives you the chance to scare pokemon like ferrothorn, eldegross, hippowdown (if you manage to get some chips before) which used to be solid answers to excadrill.
Toxapex @ Black Sludge
Ability: Regenerator
EVs: 252 HP / 32 Def / 224 SpD
Calm Nature
IVs: 0 Atk
- Toxic Spikes
- Baneful Bunker
- Scald
- Recover
Fine, this is our special-defensive wall. Since i chose to run ditto, i thought haze would have been a waste and so, baneful bunker was a solid choice to poison something annoying, for example dracovish or darmanitan-galar if it tries to u-turn. Toxic spikes are a nice way to poison something and stall it, such as sesmitoad, dragapult, and it also makes matters worse for rain teams, since they can no more run defog pellipper.
Rotom-Heat @ Chesto Berry
Ability: Levitate
EVs: 252 HP / 128 Def / 128 Spe
Bold Nature
IVs: 0 Atk
- Volt Switch
- Overheat
- Nasty Plot
- Rest
Last but not the least, here is rotom-heat. This pokemon is a quite solid answer for darmanitan-galar, ferrothorn, corviknight, bisharp ( since 128 speed evs make it speeder than bisharp) and takes some momentums too. Since iapapa berry isn't that good anymore, rest and chesto berry is the best way to recover its health and help it doing its work. As a matter of facts, corviknight + rocks could be kind of annoying but nasty plot + rest don't give corviknight a chance to set up and win the game… sometimes , as far as i know, people run sub corviknight which, if speeder, could be really annoying to deal with. That's why i wholeheartedly suggest you to try running 196 speedevs on rotom-heat, so that you are able to outspeed corviknight and prevent him from stalling your pps out.
IMPORTABLE:
https://pokepast.es/bb411b0d50c16ab5
Few replays ( i'm not used to save so many replays, my bad):
https://replay.pokemonshowdown.com/gen8ou-1019408160-qqmsrg2jg1bvk0nnt4clh74ct3epzgrpw
https://replay.pokemonshowdown.com/gen8ou-1020053047-sl1nf585r53iv7ozhca9clgvy8hluuypw
Song i was listening to:
Hope you guys have enjoyed the team, let me know what you think about it, suggestions are always welcome.
Have a good day :]
​
Last edited: