Meanwhile, a new character for the next series have been revealed. And for those who have been worried about there being no sign of Pikachu, don't worry, the Pokemon Company hadn't forgotten about their mascot: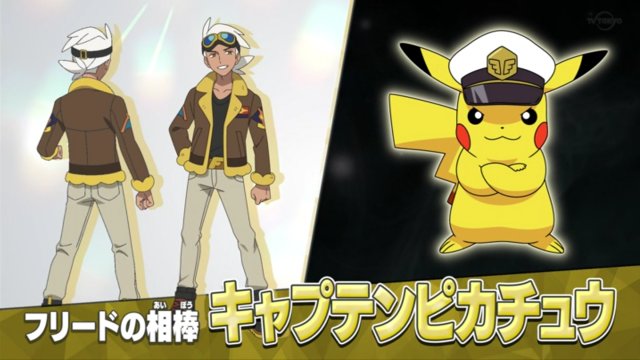 The new character is named Friede and he's known as the battling Pokemon Professor as he's proficient in Pokemon battles.
His partner is Captain Pikachu.
I'm assuming by "Professor" they don't mean like Professor Oak but rather a teacher, possibly an anime exclusive instructor for the Paldea Academy?
Will Friede be part of the main cast or a recurring character? How does he relate to Liko and Roy? And most importantly, where did Pikachu earn its "Captain" title?