Nothing personal, I protect my people
Banner by iLlama


Hello again everybody, it is I, Llama, coming back with a 300th post RMT, but this time from the October OM of the Month, Gifts of the Gods. Now, with that said, let's dive right into this RMT. To start things off, I really didn't know what I was getting into with this new OM. I've played many OMotMs in the past as well as most of the standard OMs and have done well in some, not as much in others. Pretty much standard. However, when I first played GotG, it really stuck out to me. Maybe it was because I pretty much understood the meta at only a glance and knew what would be good and what would be the best options right from the start, but who knows. All I know is this tier has really grown on me in the few weeks it has been out, and frankly, I just love playing it. It is definitely an awesome tier, even more so after the recent suspect test, and I would highly recommend checking it out. Regarding the team itself, I basically wanted to make the best Stall that I could without using STag. At the time, I thought STag being legal was a joke and so I also wanted to build a team that pretty much countered it completely. That, and I wanted a core that could shut down all of the Titans at the beginning of the meta, i.e. Cloyster, Linoone, Mega Heracross, PDon, Pikachu, Smeargle, Swellow, Talonflame, Deoxys-A teams in general, etc. With that, I give you, my team.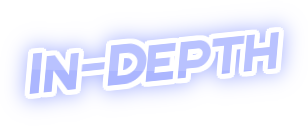 Sableye-Mega @ Sablenite

Ability: Prankster
EVs: 248 HP / 252 Def / 8 SpD
Bold Nature
IVs: 0 Atk

- Will-O-Wisp

- Toxic

- Foul Play

- Recover

Mega Sableye was the starting point for this team and really became its backbone throughout the entire time that I used it. I started off by giving Mega Sableye maximum Physical Bulk to be a great check to the immense Physical threats in this tier, i.e. Primal Groudon, Talonflame, Pikachu, etc. Will-O-Wisp + Recover are a given when making a Mega Sableye set, and beyond that I decided to go with a pure Status Utility set rather than Calm Mind + Dark Pulse, Phaze Utility, or the Metal Burst variant. Toxic covered everything that I could not Will-O and opposing Defensive/Wall Pokemon. It also helped immensely when facing opposing Stall teams and made the matchup with Primal Groudon much more manageable. The last move I went with was Foul Play to cover the vast array of Physical threat that could be used in this tier as well as great option to pressure opposing teams. In retrospect, it makes complete sense as to why this Pokemon was suspected and subsequently banned from GotG. It simply restricts the metagame far too greatly and is so good, it got to the point where it not only did its job, it did other Pokemon's jobs and not only excelled at them, but was better at doing them. There were only a few checks/counters, including Fairy types, that didn't either instantly restrict your team's capabilities or even not just outright lose to Mega Sableye. The best counter that could excel on nearly any team, except for Deoxys-A builds, was Clefable. However, Clefable still had to stall Mega Sableye in order to beat it which was just ridiculous.



Arceus-Ground @ Earth Plate

Ability: Multitype
EVs: 248 HP / 8 SpA / 252 Spe
Timid Nature
IVs: 0 Atk

- Judgment

- Ice Beam / Magic Coat / Will-O-Wisp

- Recover

- Stealth Rock

I decided to use Arceus as the God of my team rather than another because of its great overall stats as well as recovery and support options. I originally had a difficult time deciding which form to use when building the team, but I decided on Ground in order to aid Skarmory and to take care of Primal Groudon, Electric threats, and any Thunder Wave shenanigans. I first decided on running Max HP and Speed in order to outspeed Mega Diancie, Serperior and other base 110s and to be able to take hits nicely. As I wanted to run Support GroundCeus, Judgment was the obvious first move as a great STAB option and Recover came in next. After further developing the team and adding Skarmory later, I decided I wanted to use Stealth Rock on GroundCeus rather than Skarmory so I could save one of Skarm's slots. Now, deciding on the last move was a little tricky. I wasn't sure what I wanted to cover originally so I started off with Magic Coat to catch opposing Mega Sableye and Utility Pokemon off-guard but I soon realized this horribly limited GroundCeus. Because of that, I initially changed it to Will-O-Wisp and began to see better overall results. However, after using Will-O for a while, I again noticed how the team was limited in handling threats namely Landorus-T, Stallbreak Gliscor, Breloom and Skarmory, so I decided to finally change it to and keep it as Ice Beam.



Clefable @ Leftovers

Ability: Unaware
EVs: 252 HP / 252 Def / 4 SpD
Bold Nature
IVs: 0 Atk

- Moonblast

- Wish

- Protect

- Heal Bell

Clefable is quite possibly the best Defensive Pokemon in GotG, and on this team, it really showed. Fairy typing is pretty nice in this tier where Dragon types can have a field day against many builds and having access to Unaware makes it a go to option in countering the very common Set-Up Pokemon. Stats wise I decided on making Clefable Maximum Physical bulk just as Mega Sableye, in order to completely neutralize the vast Physical threats. Moonblast was the obvious STAB option and Wish/Protect/Heal Bell are absolute necessities not only for this team, but for most Stall builds in general. Realistically, I could have changed around the build at this point and made Clefable Specially Defensive in order to eliminate any trace of the Serperior weakness that will be mentioned later, but Physical Defense was just too important in this tier to not use.



Slowbro @ Leftovers

Ability: Regenerator
EVs: 252 HP / 252 Def / 4 SpD
Bold Nature
IVs: 0 Atk

- Scald

- Psyshock

- Calm Mind

- Slack Off

Next on the list comes Slowbro. Slowbro is really the filler Pokemon for this team, that was put on at the very end when I couldn't decide what was left that I needed coverage for. Overall it's an excellent Pokemon for this team and had its own share of successes, plus its Regenerator was a godsend at times. I went with a relatively standard spread without the extra Special Defense invest so I could handle Talonflame, Smeargle, Cloyster and others better. Scald and Slack Off as the first go to moves and rather than running Fire coverage and Thunder Wave, I decided to go with Calm Mind + Psyshock to handle opposing Calm Mind Pokemon and not only take hits but to dish them out as well.



Skarmory @ Shed Shell

Ability: Sturdy
EVs: 252 HP / 4 Def / 252 SpD
Careful Nature

- Iron Head

- Roost

- Defog

- Whirlwind

As for hazard control and Set-Up phazing, I chose to add Specially Defensive Skarmory to my team. With its great typing and amazing defenses thanks to Arceus, it was a great swtichin to many threats within GotG. The first choice I made with Skarmory's set was giving it Shed Shell in order to ignore the potent threat of STag Pokemon before its eventual ban. Although I lost the recovery option in Leftovers, it was much better than losing my Pokemon to Gothitelle's Trick/Set-Up. Roost and Defog were obvious first choices move wise and after that I put on Iron Head in order to handle Fairy threats, namely Mega Diancie. Lastly I put on Whirlwind for phazing and to abuse Status and Rocks.



Tyranitar @ Choice Band

Ability: Sand Stream
EVs: 252 HP / 252 Atk / 4 Def
Adamant Nature

- Stone Edge

- Crunch

- Pursuit

- Superpower

Possibly my favorite Pokemon to use in this tier, simply because of how it can shut down so many threats, Tyranitar makes its debut as the Trapper and Revenge killer of this Stall team. Tyranitar is the team's switchin to Talonflame and Swellow and completely shuts them down. I chose to go with Max HP and Max Attack as well as a Choice Band in order to take hits from threats nicely and to also deal the highest damage output possible. Stone Edge + Crunch for powerful STAB options and Pursuit for trapping threats as well as STag users. Lastly I went with Superpower for Ferrothorn, Bisharp and Normal Pokemon.



The one and only threat that actually beats this team, barring the GroundCeus revenge, that can pretty much sweep this team, if it has 150+ in SpA. It's coverage + decent speed + LO Sheer Force could basically hand this team L's for days. Alas, the possibility that never came to be. Thank you to the random user that told me about this weakness in the Other Metas chat. Because of you, this threat list is now twice the size it was originally going to be!

This may come off as arrogant, but there is practically nothing that can outright beat this team. In fact, although Nidoking does beat this team in theory, in practice I have no idea. However, the closest Pokemon to Nidoking that could potentially be a problem is 150+ SpA Serperior carrying Life Orb with Hidden Power Fire. That's more or less a generic spread now, but pre-suspect, Serperior was not that common thanks to Talonflame running rampant and most Serperiors ran Lefties + Glare + Filler over HP Fire.


​
Sableye-Mega @ Sablenite
Ability: Prankster
EVs: 248 HP / 252 Def / 8 SpD
Bold Nature
IVs: 0 Atk
- Will-O-Wisp
- Toxic
- Foul Play
- Recover

Arceus-Ground @ Earth Plate
Ability: Multitype
EVs: 248 HP / 8 SpA / 252 Spe
Timid Nature
IVs: 0 Atk
- Judgment
- Ice Beam / Magic Coat / Will-O-Wisp
- Recover
- Stealth Rock

Clefable @ Leftovers
Ability: Unaware
EVs: 252 HP / 252 Def / 4 SpD
Bold Nature
IVs: 0 Atk
- Moonblast
- Wish
- Protect
- Heal Bell

Slowbro @ Leftovers
Ability: Regenerator
EVs: 252 HP / 252 Def / 4 SpD
Bold Nature
IVs: 0 Atk
- Scald
- Psyshock
- Calm Mind
- Slack Off

Skarmory @ Shed Shell
Ability: Sturdy
EVs: 252 HP / 4 Def / 252 SpD
Careful Nature
- Iron Head
- Roost
- Defog
- Whirlwind

Tyranitar @ Choice Band
Ability: Sand Stream
EVs: 252 HP / 252 Atk / 4 Def
Adamant Nature
- Stone Edge
- Crunch
- Pursuit
- Superpower ​
​
​
The GotG Council: Chopin Alkaninoff Funbot28 Niadev sin(pi), Scarfnaut for cool teams, @ Mega Sableye for being broken af in this tier, and @ That One Guy that created half my threat list. You're the real homie. Also shoutout to Mono and AG peeps. I guess you guys are alright :L
​
​
Last edited: