Op stolen from Coconut , terrible banner made by me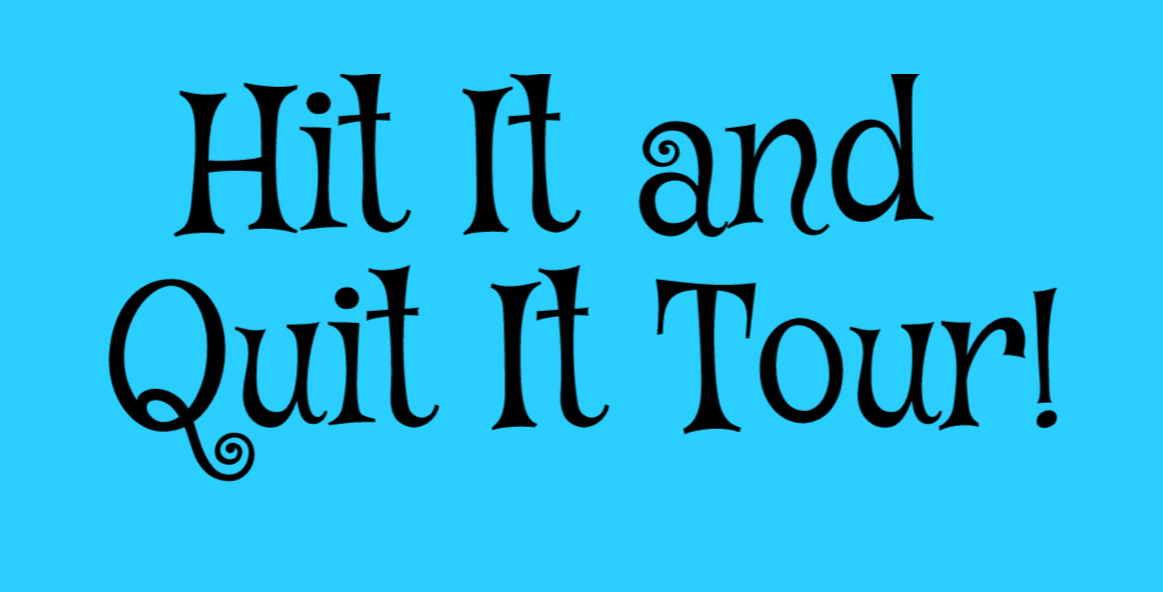 Welcome to the Hit It and Quit It Tour hosted by me, ItzViper482, and SHSP!

Use all of your best pokemon early to make it far? Or save a bunch of the top pokemon for the end?
In this tournament, every single pokemon in the CAP tier can only be used once throughout the entire tournament. For example, if I brought a team with Colossoil /Tomohawk /Kitsunoh /Voodoom /Revenankh /Krillowatt and won my battle, I would have to use different pokemon for the rest of the tour. Lists of every used pokemon for each player will be kept by the hosts and posted in the thread.
All games will be played under the SM Cap format and will be bo1
Different forms of pokemon are considered different pokemon in this tour
Replays MUST be saved or the battle will not count as the hosts need to see what pokemon you use
No ghosting
All standard tournament rules apply
If you break any rules stated you will be disqualified from the tournament
1) KilluaKillingIt
2) Ming549
3) Airwind
4) Granny Pie
5) Rage.Spam.Quit
6) snake_rattler
7) Jho
8) Snorlax in the way
9) Flamestar
10) Trace
11) Hys
12) cbrevan
13) LucarioOfLegends
14) Heaven Jay
15)sparktrain
16) Hicron
....
Post "in" to signup
Signups will last untill 10/20/17!
Last edited: