Illumise & the bad guys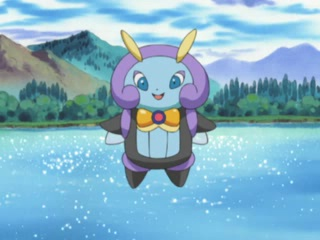 with access to wish, aromatherapy and u-turn, illumise is one of the best support in the game
​
- The hyper offensive team i am presenting you guys today is based around well-known heavy offensive threats in the PU metagame. When i built this team, I wanted to start off with
Silvally
and its Dragon Memory. Its RKS System ability allows it to take the rare Dragon-type and by extension learn the move Draco Meteor that nukes anything that doesn't resist it. Not to mention it also has access to Defog and Parting Shot for utility.
- After putting Silvally, the next Pokémon that came to my mind was
Aggron
. Seriously, this thing hits like a truck when equiped with a Choice Band and checks many of Silvally's threats, namely Clefairy and Silvally with the Fairy Memory.
- My team needed a revenge killer, and there is
Primeape
, the premier Fighting-type Choice Scarf user of the tier with its nice offensive stats and its Defiant ability, that pressures opposing hazard removal.
- A Ground-type immunity and Stealth Rocks were starting to be needed, that's why
Mesprit
was added. I opted for an offensive set because it pressures opposing teams with its incredible coverage options and keeps the momentum with U-Turn. I chose Psyshock and Ice Beam for its good coverage and because my team needed a strong unexpected Z-Move, I gave it the Psychium Z, making its Psyshock hitting on the special side and thus giving it more wallbreaking options.
-
Skuntank
was brought in because trapping Psychic-types and Ghost-types was very beneficial to the team and we needed a strong priority move brought by its Sucker Punch.
- Finally, the team was very weak to status moves like Will-O-Wisp, Toxic and Thunder Wave, but also easily worn down by entry hazards. That's why we needed a cleric. I tried to use Komala as a Wish passer, but it wass too passive and pretictable and i started to look for a unique combination of moves in Wish, Heal Bell/Aromatherapy and U-Turn/Volt Switch/Parting Shot. The only two Pokémon that can learn this combination of moves are Jolteon and Illumise. I chose
Illumise
because i found it really interesting, as it got a noticeable stat increase in the seventh generation. I gave it the Lagging Tail in order to have a slow U-Turn and make sure to pass the wish to the next Pokémon.
Duc (Silvally-Dragon) @ Dragon Memory
Ability: RKS System
EVs: 252 SpA / 4 SpD / 252 Spe
Timid Nature
IVs: 0 Atk
- Draco Meteor
- Flamethrower
- Defog
- Parting Shot

Lucie (Illumise) @ Lagging Tail
Ability: Prankster
EVs: 252 HP / 4 Def / 252 SpD
Sassy Nature
IVs: 0 Spe
- U-turn
- Aromatherapy
- Wish
- Protect

Rachid (Skuntank) (M) @ Black Glasses
Ability: Aftermath
EVs: 252 Atk / 4 Def / 252 Spe
Adamant Nature
- Poison Jab
- Crunch
- Pursuit
- Sucker Punch

Momo (Primeape) (M) @ Choice Scarf
Ability: Defiant
EVs: 252 Atk / 4 SpD / 252 Spe
Adamant Nature
- Close Combat
- Stone Edge
- Seed Bomb
- U-turn

Mercredi (Mesprit) @ Psychium Z
Ability: Levitate
EVs: 4 Def / 252 SpA / 252 Spe
Modest Nature
- Stealth Rock
- Psyshock
- Ice Beam
- U-turn

Tungstène (Aggron) (M) @ Choice Band
Ability: Rock Head
EVs: 252 Atk / 4 SpD / 252 Spe
Adamant Nature
- Head Smash
- Heavy Slam
- Earthquake
- Toxic
Last edited: