Its my first rmt so bare with me please. The team started around Buzzwole and Mega Slowbro. It was a fun idea I had and I will give an analysis of the team briefly.
Big swole (Buzzwole) @ Icium Z
Ability: Beast Boost
EVs: 248 HP / 40 Atk / 176 Def / 20 SpD / 24 Spe
Impish Nature
- Bulk Up
- Roost
- Ice Punch
- Drain Punch
I really love this buzzwole set and it was one I saw in a recent video of Pokeaimmd and as he said in the video buzzwole does a lot. On the torn or zapdos switchin it sneaks an ohko after rocks and those are pokemon that really stop buzzwole from running through teams. Another cool thing to note is that z freeze shock is doing no damage to it and that was funny to me and at plus one defense takes on mega mawile's play rough nicely.
252 Atk Teravolt Kyurem-Black Subzero Slammer (200 BP) vs. 248 HP / 176+ Def Buzzwole: 240-283 (57.5 - 67.8%) -- guaranteed 2HKO
+1 40 Atk Buzzwole Drain Punch vs. 40 HP / 0 Def Mawile-Mega: 138-163 (54.9 - 64.9%) -- guaranteed 2HKO
Slowbro @ Slowbronite
Ability: Regenerator
EVs: 252 HP / 212 Def / 44 Spe
Bold Nature
IVs: 0 Atk
- Scald
- Fire Blast
- Psyshock
- Slack Off
The next pokemon that came up was mega slowbro. Who is an insanely fat pokemon. I ran a mainly standard EV spread but I opted for Fire Blast over Ice beam to catch things such as kartana and mega scizor for ohkoes, ferrothorn after rocks, and celesteela for a garunteed 3hko after lefties.It also insanely lives a leaf blade from plus 2 kartana as long as rocks are up
+2 252 Atk Kartana Leaf Blade vs. 252 HP / 212+ Def Slowbro-Mega: 362-428 (91.8 - 108.6% )
Gliscor @ Toxic Orb
Ability: Poison Heal
EVs: 244 HP / 44 Def / 108 SpD / 112 Spe
Jolly Nature
- Stealth Rock
- Earthquake
- Toxic
- Roost
Again another standard set I know but gliscor is my stealth rocker. Toxic allows me to put certain things on the timer such as tangrowth, bulu, land-t, and zapdos which is always cool. jolly and 112 speed allows us to outspeed timid tran. The 44 def allows me the play rough sucker punch combo from mega mawile.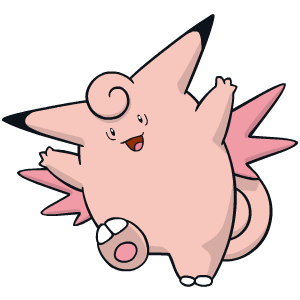 Clefable @ Leftovers
Ability: Unaware
EVs: 252 HP / 252 Def / 4 SpD
Bold Nature
- Moonblast
- Wish
- Protect
- Heal Bell
I love unaware clef. For many reasons but because its so bulky physically is the main reason. It avoids the 2hko from rock blast from mega heracross which is cool and z lando and chomp setting up and hitting their z moves and only doing like 60 is always hilarious.
Tornadus-Therian @ Rocky Helmet
Ability: Regenerator
EVs: 252 HP / 52 Def / 204 Spe
Timid Nature
- Hurricane
- Knock Off
- U-turn
- Defog
Torn is my defogger I ran this particular EV spread to avoid the ko from ice punch mega medi. Torn is honestly my favorite defogger in the tier outside of zapdos
252 Atk Pure Power Medicham-Mega Ice Punch vs. 252 HP / 52 Def Tornadus-Therian: 308-364 (85 - 100.5%)
Ferrothorn @ Chople Berry
Ability: Iron Barbs
EVs: 248 HP / 36 Def / 16 SpA / 208 SpD
Sassy Nature
- Leech Seed
- Power Whip
- Hidden Power [Fire]
- Spikes
My last mon is ferrothorn and hear me out lol. This ferrothorn can 1 v 1 kartana and its a really nice tech. It does big damage to mega scizor and can chip at other ferrothorns and skarms which is cool.
https://pokepast.es/2671a11eba621188