I just started playing a couple weeks ago, and I'm really enjoying the game so far. I'm at around 1300 on the OU ladder now. Here's the team I've been using:
pokepaste:
https://pokepast.es/015636c7b21d0eca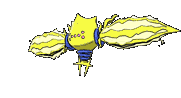 Core damage output is Tapu Koko, Magnezone, and Hawlucha,
with utility Landorus-T, screens Regieleki, and teleport Slowbro as a pivot.
Tapu Koko @ Heavy-Duty Boots
Ability: Electric Surge
EVs: 252 SpA / 4 SpD / 252 Spe
Timid Nature
IVs: 0 Atk
- Thunderbolt
- Dazzling Gleam
- Taunt
- Volt Switch
Koko is to set electric terrain. I get a decent amount of KO's with thunderbolt and dazzling gleam too. I mainly use taunt against hail teams that lead alolan ninetails to stop aurora veil. Against non-hail teams, I generally lead regieleki or landorus-t instead. Koko needs to be kept alive long enough to enable hawlucha's electric seed and magnezone's rising voltage.
Magnezone @ Choice Specs
Ability: Magnet Pull
EVs: 4 Def / 252 SpA / 252 Spe
Modest Nature
IVs: 0 Atk
- Rising Voltage
- Flash Cannon
- Tri Attack
- Thunderbolt
Magnezone's best target is ferrothorn. Rising voltage in electric terrain is strong enough to 2 or 3 hit KO ferrothorn even through ferrothorn's electric resist. If the ferrothorn has protect it can usually live a few extra turns, but magnezone can kill it eventually. Against iron defense magnezone, electric terrain rising voltage can one hit KO, but not guaranteed. If it doesn't KO, then specs magnezone dies to two hits of body press. Rising voltage can one hit KO corviknight with electric terrain, but without electric terrain it's not a guaranteed kill. I run thunderbolt because it can one hit KO's corviknight without electric terrain. Thunderbolt + rising voltage is redundant, and is probably suboptimal. I've tested toxic and volt switch, but I didn't find them useful. Toxic with choice specs feels bad, and I'm not convinced volt switch is better than thunderbolt.
Also, is it better to run +Spe/-Atk nature instead of +SpA/-Atk ? I think +SpA is better, but I'm not sure.
Hawlucha @ Electric Seed
Ability: Unburden
EVs: 252 Atk / 132 SpD / 124 Spe
Adamant Nature
- Substitute
- Swords Dance
- Acrobatics
- Drain Punch
Hawlucha has been excellent to kill things that koko + magnezone can't. I'm using the recommended EV spread from the smogon dex, but I think it might be better to use less SpD and more Speed. I tested close combat vs drain punch, and drain punch felt a bit better. Close combat's stat drops seemed not worth it, and drain punch heal wins games sometimes. Since the electric seed boost is a one time buff, I usually don't bother switching hawlucha out once it's used.
Landorus-Therian @ Leftovers
Ability: Intimidate
EVs: 252 HP / 164 Def / 24 SpD
Serious Nature
- Stealth Rock
- Toxic
- Earthquake
- U-turn
Standard utility landorus-t. Particularly useful on this team for switching into ground type moves, since koko, magnezone and regieleki are all weak to ground. Landorus seems too useful to cut because his typing is just so good. I haven't tried an offensive set on him though. I tried defog instead of toxic, but it didn't seem worth because of the heavy duty boots on koko and slowbro.
Regieleki @ Light Clay
Ability: Transistor
EVs: 96 HP / 252 Atk / 160 Spe
Adamant Nature
- Reflect
- Light Screen
- Rapid Spin
- Explosion
Regieleki is the first pokemon I would cut for something else. I don't know how much this team benefits from screens. I feel like having another offensive pokemon instead would be good for coverage, but I don't know what would be best with this team. I've tried dragapult instead of regieleki, and that seemed pretty good.
Slowbro @ Heavy-Duty Boots
Ability: Regenerator
EVs: 248 HP / 252 Def / 8 SpA
Bold Nature
IVs: 0 Atk / 0 Spe
- Future Sight
- Scald
- Slack Off
- Teleport
Slowbro for pivot. Teleport has been good for getting koko in unharmed, or going to landorus-t instead if opponent swaps into something immune to electric. I've also tried rocky helmet toxapex as a pivot, but teleport has been better. Rocky helmet toxapex was useful for swapping into a surging strikes or triple axel. Future sight and scald have been decent for chip damage, but seem replacable