Not very Cash Money of you





Moderator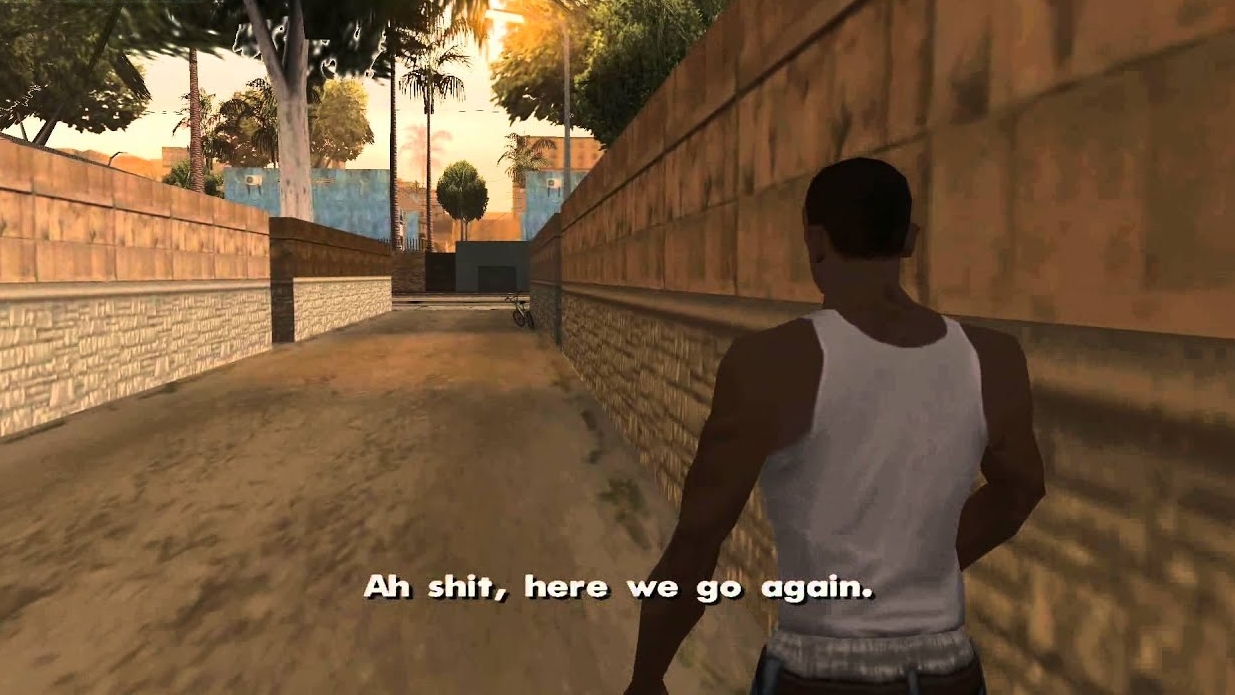 Well folks, was fun while it lasted. ggwp.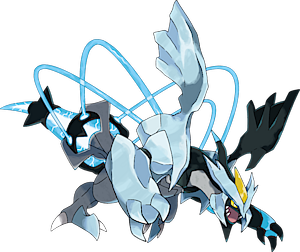 [OVERVIEW]
* Kyurem-B is one of the tier's premiere wall-breakers.
* Teravolt adds switching into Kyurem-B more of a headache because it shuts down abilities such as Thick Fat from Mega Venusaur and Levitate from Rotom-W.
* STAB Ice Beam and Freeze Shock (which becomes Subzero Slammer) is difficult for many Pokemon to withstand if they don't resist it.
* Fusion Bolt makes bulky Water-types other than Gastrodon and Swampert bad choices to switch into Kyurem-B.
* Covering Steel-types is a bit trickier, but Earth Power and Hidden Power Fire help bypass some of these headaches. Thankfully, popular Steel-types such as Ferrothorn and Celesteela have a dual typing that makes them vulnerable to Kyurem-B's attacks.
* Kyurem-B's bulk and typing is a mixed bag. With Misty Terrain support it switches into some of the common bulky Water-types such as Toxapex and Rotom-W without too much trouble. On the other hand, it's still fairly vulnerable to Tapu Fini's Moonblast and doesn't like some of the more common physical sweepers and breakers such as Kartana, Mega Medicham, and Mega Lopunny.
* Stealth Rock weakness is very annoying. Life Orb can also add up to the passive damage it takes over time - meaning Roosting can become mandatory just for survival.
* If Kyurem-B uses up Subzero Slammer and lacks Substitute, it has a dead move unless something slower switches into Kyurem-B.
* 95 Base Speed is okay for a Speed tier since it surpasses the majority of bulky Pokemon; however, it cannot often afford to use offensive boosting natures since it makes Kyurem-B slower than Adamant Mega Medicham, offensive Landorus-T, offensive Rotom-W, offensive Kommo-o, and force ties against Tapu Lele and itself.
[SET]
name: Subzero Slammer
move 1: Freeze Shock
move 2: Fusion Bolt
move 3: Ice Beam
move 4: Earth Power / Substitute
item: Icium Z
ability: Teravolt
nature: Hasty / Naive
evs: 252 Atk / 4 SpA / 252 Spe
[SET COMMENTS]
Moves
========
* Freeze Shock with Icium Z becomes Subzero Slammer. This gives Kyurem-B a one-time nuke that can shut down the majority of Pokemon that don't resist the attack (and even some that do, if they're at low enough health). Most of the time Subzero Slammer is the only reason to use Freeze Shock.
* Outside of Subzero Slammer you can try to use Freeze Shock if you're predicting a switch-in such as Ferrothorn and your Z Move has already been used up. Exercise caution as using this move leaves Kyurem-B vulnerable to an attack or being inflicted with status for a turn.
* Fusion Bolt covers Toxapex, Tapu Fini, and Celesteela from switching in freely.
* Ice Beam is more for a consistent STAB when Subzero Slammer has been used up and prevents Pokemon such as Landorus-T from switching in freely on a predicted Fusion Bolt.
* Earth Power helps tackle other Subzero Slammer resists such as Magearna, Mega Mawile, Rotom-W, and Heatran.
* Kyurem-B has opportunities where it can set up Substitute such as on Ferrothorn lacking Gyro Ball, Tangrowth, and Toxapex. It can protect Kyurem-B from Scald burns, Leech Seed attempts, and otherwise passive damage from these Pokemon. This is great against Rotom-W too, which would otherwise attempt to burn with Will-O-Wisp or Volt Switch to another Pokemon.
* Hidden Power Fire and Roost can replace the last slot (or Freeze Shock if you're using Electrium Z). Hidden Power Fire helps bypass Mega Scizor and relieves using Subzero Slammer against Ferrothorn. Roost can help keep Kyurem-B healthy in the event it's needed to pressure and soak weaker hits from otherwise passive Pokemon.
Set Details
========
* Hasty is slightly preferred over Naive as it allows Kyurem-B to take hits from Greninja better prior to transforming. Also can help in situations such as Tapu Koko (barring Z Wild Charge and Dazzling Gleam), Serperior, etc.
* Electrium Z can be used to power up Fusion Bolt instead. With Electrium Z you can also pair this with Electric Terrain. With STAB Ice Beam preventing Ground-types from switching in, you can still do a lot of damage to Steel-type switch-ins such as Assault Vest Magearna. Mega Mawile, and Jirachi. With Electric Terrain you can OHKO these threats with a layer of Spikes.
* With Electrium Z Kyurem-B can replace Freeze Shock with Earth Power or Hidden Power Fire.
* 52 HP EVs allow Kyurem-B's Substitute to take a Seismic Toss from Chansey, but comes at a slight cost of power output.
Usage Tips
========
* Remember that Kyurem-B only has one Subzero Slammer. Only use Subzero Slammer if you're confident that the target you will hit is the correct target. Don't use Subzero Slammer too early in the match since your opponent will likely try to get a feel on what Kyurem-B is running and attempt to predict against Subzero Slammer.
* Team Preview is a good opportunity to look over what targets Kyurem-B can break through. Evaluate carefully on what targets Kyurem-B should attempt to burst through with Subzero Slammer or attempt to whittle down with Fusion Bolt or Ice Beam. Also consider if entry hazards will help secure the necessary KOes.
* Early on try using Fusion Bolt or Ice Beam if necessary. Take advantage of Kyurem-B forcing switches by double switching out as a response - this can be great if Stealth Rock or Spikes are on the field.
* Earth Power should be used on predicted switch-ins such as Magearna or Heatran.
* If you're using Substitute you can use the move if you're confident Kyurem-B can stay in for a little while or use Kyurem-B to force a double switch.
* Once the game progresses Kyurem-B should attempt to burst with Subzero Slammer. Using Substitute on a predicted switch may be a good idea if you're not quite sure if your opponent is likely to switch into your target or stay in on Kyurem-B.
* Once Subzero Slammer is used you'll likely be using Fusion Bolt or Ice Beam for the remainder of the match. Freeze Shock should only be used behind Substitute or with confidence that your opponent will switch to a slower Pokemon that will have difficulty taking the attack such as Gastrodon.
Team Options
========
* Tapu Fini is one of Kyurem-B's best teammates. It provides Defog support, which is helpful with Kyurem-B's innate Stealth Rock weakness while providing support with Misty Terrain. Misty Terrain allows Kyurem-B to switch into passive Pokemon such as Toxapex, Tangrowth, and Amoonguss without fearing status infliction. Tapu Fini can also opt to run Nature's Madness to help severely cripple Steel-type switch-ins such as Ferrothorn and Magearna.
* Scarf Landorus-T is a great partner as it can U-turn into Kyurem-B while threatening faster Pokemon such as weakened Mega Medicham and some of the grounded Steel-types such as Magearna. Landorus-T often brings in Grass-types such as Tapu Bulu and Tangrowth, which Kyurem-B can take advantage of. In a pinch Scarf Landorus-T can clear hazards with Defog too.
* Alternative Defog support can come from Tornadus-T. Tornadus-T is a useful check against Mega Medicham, Mega Lopunny, and Kartana.
* Heatran can provide Stealth Rock support while assisting in being a defensive switch-in to some of the Steel-types that Kyurem-B can't break effectively such as Mega Scizor. It can also use Protect to lure out what would otherwise be big threats to Kyurem-B such as Mega Medicham and Mega Lopunny's High Jump Kicks.
* Gliscor can also provide Stealth Rock support or it can Defog if needed. It's a good check to Mega Mawile and defensive Heatran, which can be troublesome for Kyurem-B to break through if Subzero Slammer is used and Earth Power is absent.
* Spikes support can be a huge help to wearing down defensive Pokemon, which Greninja can provide. Greninja is a more offensive Spiker that appreciates Kyurem-B pressuring many of Greninja's checks and counters which can ease transforming into Ash-Greninja.
* Assault Vest Magearna can be a good defensive pivot for Kyurem-B. It can also lure Ferrothorn and Heatran with Focus Blast or Ferrothorn Mega Scizor with Hidden Power Fire. Thanks to Volt Switch Kyurem-B can also come in a lot easier.
* Tapu Koko can provide Kyurem-B Electric Terrain, which trades being vulnerable to status effects in exchange for a stronger Fusion Bolt. This can be great with Electrium Z as most Ground-types prefer to stay away from Kyurem-B's Ice Beam.
* Pairing with additional wall-breakers such as Mega Mawile and Mega Medicham can overburden some teams that are more bulky. Mega Mawile also can check Kartana in a pinch with Fire Fang,, though it has to be careful if Kartana snowballs too hard or if it hasn't used its Z Move as All-Out Pummeling or Corkscrew Crash will do a lot to Mega Mawile. Mega Medicham has an obnoxious level of power and can clear through a lot of Steel-types with STAB Hi Jump Kick, though it has to be careful against Protect from Celesteela or Heatran.
* Offensive Pokemon that appreciate Kyurem-B's wall-breaking are great options. Such examples include said Greninja, Kartana, Gliscor, and Mega Alakazam.
[SET]
name: LOKB
move 1: Ice Beam
move 2: Fusion Bolt
move 3: Hidden Power Fire / Earth Power
move 4: Roost
item: Life Orb
ability: Teravolt
nature: Hasty / Naive
evs: 4 Atk / 252 SpA / 252 Spe
[SET COMMENTS]
Moves
========
* Ice Beam is Kyurem-B's main go-to STAB.
* Fusion Bolt compliments Ice Beam for coverage while also being an option to prevent Water-types such as Toxapex and Tapu Fini from switching in freely.
* Hidden Power Fire catches Ferrothorn and Mega Scizor.
* Earth Power catches Rotom-W and Heatran while also hitting Magearna and Mega Mawile harder than Hidden Power Fire.
* Roost keeps Kyurem-B healthy as Life Orb, entry hazards, and potential sand can wear down Kyurem-B quickly.
* Earth Power over Roost for more clicking power at the cost of health, but isn't recommended (no I won't word it like this when I write it okay).
Set Details
========
* Life Orb exemplifies damage, though comes at a cost of health for each offensive attack used.
* Same arguments as above for Hasty vs Naive. I'm too lazy to copy / paste today.
Usage Tips
========
* Unlike Subzero Slammer, Life Orb Kyurem-B doesn't need to perfect timing on its attacks. Instead, Kyurem-B should opt to sling its
thiccness
moves at the opposing team and attempt to overwhelm it.
* Prediction is still fairly important when using Kyurem-B since catching a Pokemon switching in with a coverage move is pivotal. Understanding what might switch into Kyurem-B, such as Mega Scizor or Heatran, can mean using a move to catch them when they switch in instead of attempting to target what's in front of Kyurem-B currently.
* Roost gives a little more flexibility to take damage on the side, though be cautious as there are turns where you're forced to Roost instead of attack. Don't forget to sometimes take advantage of switches by Roosting to keep Kyurem-B healthy if there are threats such as Serperior.
* Remember that using Earth Power means you're more susceptible to Mega Scizor and Ferrothorn switch-ins, so doubling into Pokemon that respond to these threats accordingly may be more beneficial than simply attacking or using Roost.
Team Options
========
* Tapu Fini, again, is a great teammate since it protects Kyurem-B from status with Misty Terrain while clearing entry hazards with Defog. If Kyurem-B lacks Hidden Power Fire Nature's Madness can help weaken Ferrothorn or STAB Surf or Scald can help weaken Heatran if Earth Power is absent.
* Landorus-T is likely doing the same thing with Scarf U-turn. Decent pivot, but it also appreciates Kyurem-B luring Mega Scizor and Ferrothorn to help Landorus-T U-turn more freely or clean up with STAB Earthquake.
* Heatran can still be a great team support since it can handle Mega Scizor and Ferrothorn if Hidden Power Fire is absent. Heatran can provide Stealth Rock support.
* Assault Vest Magearna can help Kyurem-B switch in easier thanks to Volt Switch. It can also assist in luring threats with Focus Blast or Hidden Power Fire.
* Greninja is a great Spike support with Kyurem-B. While this Kyurem-B struggles a bit more against Gastrodon, it still can soften or eliminate some of Ash-Greninja's softer checks such as Magearna or Ferrothorn. Protean Greninja can work alongside Kyurem-B to be a secondary breaker that can pressure defensive teams while laying down Spikes to make it harder for teams to switch in freely.
* Mega Mawile for more offensive pressure. Mega Alakazam or Mega Medicham works too.
* Tornadus-T can clear Stealth Rock and Spikes while being a defensive switch-in to Kartana and co.
* It's best to pair this particular Kyurem-B with Pokemon that can use Z Moves instead. Such examples include, but are not limited to: Kartana, Volcarona, and Magearna.
[STRATEGY COMMENTS]
Other Options
=============
* Hone Claws. Can work in tandem with Substitute / Freeze Shock / Fusion Bolt.
Checks and Counters
===================
**Steel-types**: Mega Scizor, Magearna, Mega Mawile, and Heatran are fairly solid at checking most Kyurem-B sets. Without Earth Power or Hidden Power Fire Mega Mawile and Mega Scizor can switch into Kyurem-B with almost no issues. Mega Mawile can apply offensive pressure against Kyurem-B's team while Mega Scizor can Roost off the damage and potentially set up Swords Dance or Curse. Magearna and Heatran don't fully stop Kyurem-B since Fusion Bolt can still do a decent chunk of damage; however, Magearna should be able to fight back with either Fleur Cannon or Flash Cannon while Heatran can wear down Kyurem-B with Magma Storm. If Misty Terrain is absent from the field Toxic can be problematic as well. Ferrothorn has to be careful of Subzero Slammer, Hidden Power Fire, or repeated Life Orb Ice Beams, but it can Leech Seed Kyurem-B that lack Substitute and set up its own entry hazards. Kartana cannot switch into Kyurem-B, but it can threaten Kyurem-B with STAB Smart Strike, STAB Corkscrew Crash, Banded Sacred Sword, or All-Out Pummeling. With Choice Scarf Jirachi can outspeed and threaten to 2HKO Kyurem-B with STAB Iron Head. While fatter variants of Jirachi can attempt to take on Kyurem-B, it has to be careful of switching into Life Orb Earth Power repeatedly.
**Fairy-types**: Clefable can shrug off just about everything but Subzero Slammer and Life Orb Ice Beam. It can cripple Kyurem-B with Thunder Wave or attack with STAB Moonblast. While Fusion Bolt and the potential freeze chance can be a headache, Clefable can also set up Calm Mind on Kyurem-B. Mega-Diance and Tapu Lele cannot really switch into Kyurem-B very often, but they can threaten Kyurem-B out. Mega-Diancie has STAB Moonblast, Diamond Storm to further increase its Defense, or can set up Stealth Rock to chip away at Kyurem-B. Non-Scarf Tapu Lele has to fight against a Speed tie, but at full health it can take everything but Subzero Slammer once and OHKO it with STAB Moonblast most of the time. Specs Tapu Koko can threaten out Kyurem-B with STAB Dazzling Gleam or simply pivot with Volt Switch for a hefty amount of damage.
**Faster Pokemon with Super Effective Moves**: Kyurem-B's mediocre Speed is its biggest downfall, making it prone to faster Pokemon with super effective moves. Such examples include Garchomp with Stone Edge or Outrage (Continental Crush or Devastating Drake in a pinch), Mega Lopunny with High Jump Kick, Sand Rush Excadrill's Iron Head, or Mega Alakazam with Focus Blast.
**Entry Hazards and Status Infliction**: Stealth Rock is a crippling problem for Kyurem-B. Being vulnerable to Spikes and Toxic Spikes doesn't help it either as it makes Kyurem-B extremely susceptible to being worn down. Combine this with other factors such as sand from Tyranitar and / or Life Orb recoil, and it can add up to where Kyurem-B can be worn out very quickly. Furthermore, when Misty Terrain is off of the field it makes Kyurem-B very susceptible to burns or paralysis. While paralysis doesn't always cripple Kyurem-B from OHKOing a switch-in, it does make it difficult to respond to switches without Substitute. Furthermore, the burn affliction can severely weaken Kyurem-B's offensive output on Subzero Slammer and Fusion Bolt. This can make it harder to bypass bulky Water-types such as Toxapex and what otherwise would be targets for Subzero Slammer such as Gastrodon.
[CREDITS]
- Written by: [[Colonel M, 12650]]
- Quality checked by: [[, ], [, ], [, ]]
- Grammar checked by: [[, ], [, ]]
Last edited: