ninjadog of the decade








Moderator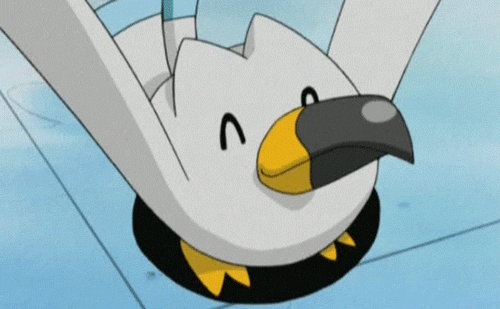 ​
The next Pokemon we are suspecting in Little Cup is Wingull. This Pokemon's Water/Flying typing combined with its high 19 Speed allows it to put severe amounts of pressure on an opposing team because of the lack of reliable switch-ins despite it's average Special Attack. Would-be checks such as Pawniard and Tirtouga become crippled by Scald burns, and Hurricane's inaccuracy can be remedied with the use of Flyinium Z or simply being fast enough to afford another attack. Wingull's most reliable checks are those that can effectively tank Water- and Flying-type moves without being punished too heavily by their secondary effects, however, those Pokemon are few and far between and can hurt the consistency of your team because of their lack of usefulness outside of checking Wingull (Lookin at you, Chinchou). For these reasons, the Little Cup Council has decided that Wingull is too overbearing of a presence in the metagame and deserves to be suspected.
The voting requirements are a minimum GXE of 84 with at least 40 games played. For this suspect test, we will be using the regular LC ladder, so you must create a new account that begins with LCWS to qualify. The suspect will end on November 20th, 11:59 EST.
GXE ≥ 84​
Battle count ≥ 40​
You must use a fresh account registered after the posting of this thread for your reqs. This alt must begin with LCWS, e.g. LCWS levi
e: notice that it says LCWS, not LCWC
When posting in this thread, please keep in mind these rules:
1. No one liners or uninformed posts
2. No discussion on other potential suspects or the suspect process
3. Be respectful
Your post will be deleted and possibly infracted if you fail to follow them.
Last edited: