​
Approved by billymills, co-hosted by Bluecaptain​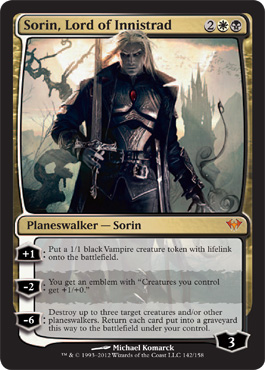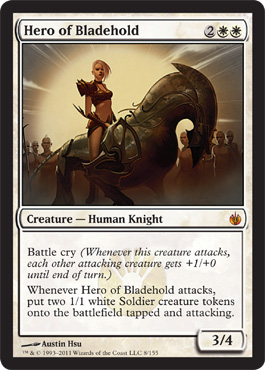 Welcome to the Magic the Gathering tournament! The format of this tournament will be Standard. The sets that are currently legal in Standard are Magic 2012, Scars of Mirrodin, Mirrodin Besieged, New Phyrexia, Innistrad and Dark Ascension. Basic rules for Magic the Gathering can be found
here
while more complex rules can be found
here
(no need to read all of this, as the basic rules are generally enough).​
Tournament Rules(took most of them from matty)
1. All matches are to be played on Cockatrice, which can be downloaded
here
.
2. You are NOT ALOUD TO CHANGE YOUR DECK LIST AT ANY GIVEN TIME. No adding an extra forest, no taking out a Celestial Purge from your sideboard, no changes whatsoever. Please send all of your deck lists to
Bluecaptain
via
Pastebin.com
AFTER SIGN-UPS ARE OVER.
3. You either have to have 15 cards in your sideboard, or no sideboard.
4. You are NOT allowed to reveal the contents of someones deck to any other person.
5. The tournament will be single elimination.
6. All matches are best of 3.
7. If there is a dispute in terms of rulings, refer to the Magic Wiki or ask a knowledgable person on our IRC channel #mtg.